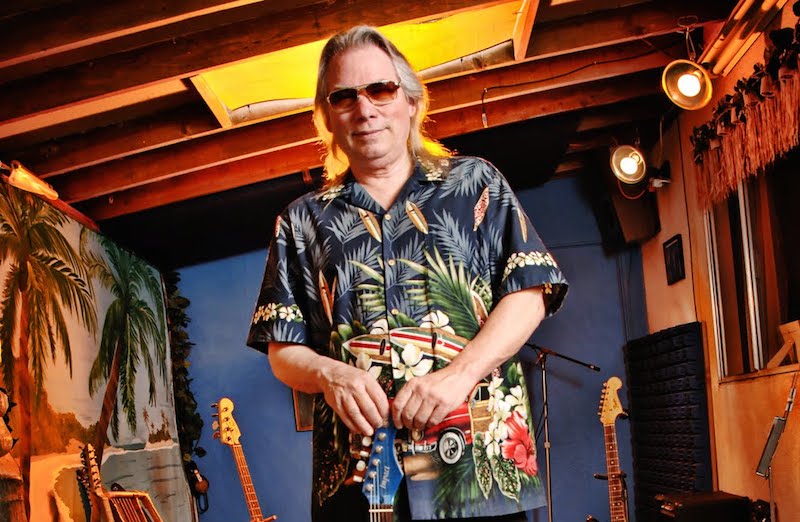 Marquis Who's Who, the world's premier publisher of biographical profiles, is proud to present guitarist and singer Merrell Wayne Fankhauser with the Albert Nelson Marquis Lifetime Achievement Award. An accomplished listee, Fankhauser celebrates many years' experience in his professional network, and has been noted for achievements, leadership qualities, and the credentials and successes he has accrued in his field.
As a child growing up in Kentucky, Merrell Fankhauser was inspired by his mother's love of song. Watching her as a singer in big bands and seeing his father sing and play the guitar as well, he found that music was in his blood and pursued a career in the field himself. After his parents bought him a ukulele, he started writing songs before they moved to California and he received an electric guitar. By 15, he was performing in local theaters and wrote songs for his band The Impacts. Del-Fi Records found the group and invited them to Los Angeles, where they recorded an album of instrumental surf music called Wipeout, which launched his career.
Through his work with a number of bands, he has parlayed his love of music to others. Backed by his extensive expertise, Fankhauser served as a music teacher for Lancaster Music from 1963 until 1966, and as a writer for Winston Lansdowne Publications from the late 1960s to the early 1970s. Today, he channels his vast experiences and lifelong love of music into his work as leader of the Merrell Fankhauser Band, president and producer of Ocean Records and president of Fankhauser Music Publishing since 1990. From 1990 to 1995 he hosted the national satellite TV show California Music. For the past 20 years, he has hosted a popular TV show that airs in California and Hawaii called Tiki Lounge.
Although his career has been filled with highlights, Merrell Fankhauser is especially proud of following his dream. A number of his songs have been selected for special honors, including Tomorrow's Girl, which was included in the Rhino Records Grammy-nominated compilation CD set Where The Action Is 1965-1967, and Lila, which was featured in the movie Chappaquiddick.
While starting his musical career, Merrell Fankhauser studied at Allan Hancock College and retains professional alignment with the American Society of Composers, Authors and Publishers. Throughout his career, he has sung and written a plethora of albums, including Message To The Universe, Rockin And Surfin', Doctor Fankhauser, A Day In Paradise, Maui, and the songs Calling From A Star, I Saw Susie Crying, When I Get Home and On Our Way To Hana. He now has over 40 albums releases and countless singles, re-issues and compilations of 128 releases. Additionally, he had the honor of publishing an autobiography titled, Calling From a Star: The Merrell Fankhauser Story. He was also featured in the 1992/1993 edition of Who's Who in entertainment. Over the years he's had the privilege to perform with Willie Nelson, John Cipollina, John McEuen, Ed Cassidy, Peter Noone, Nicky Hopkins, Jane Russell and many others. Merrell Fankhauser's brand new studio album Oceans Of Intelligence is going to be released this year.
https://www.merrellfankhauser.com/