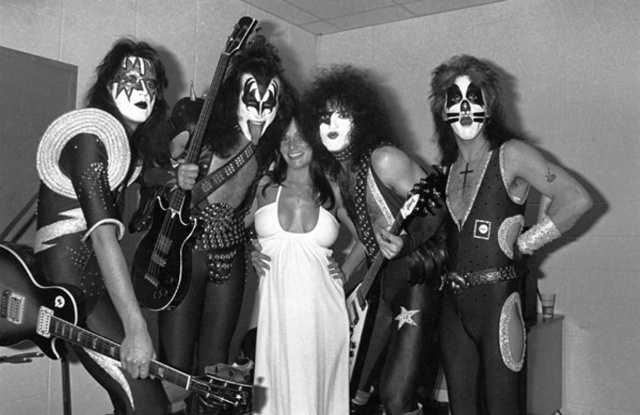 Az 1972-es esztendő jelentős változást hozott az amerikai popkultúrában: mozikba került az első olyan pornófilm, amelynek volt rendes forgatókönyve és költségvetése, a hossza meghaladta az egy órát, és a szereplői némi színészi teljesítményre is kísérletet tettek: Ez nem más volt, mint a Deep Throat, vagyis a Mélytorok. A bárgyú orvostani vígjáték egy olyan nőről szól, akiről kiderül, hogy a klitorisza a torkában található (ettől még a hagyományos helyen lévő klitorisza szintén látszik a filmben), ezért számára a mélytorkozás okozza a legbizsergetőbb örömöt… A kétes értékű mozgóképes művet egy hollywoodi álmokat dédelgető olasz származású New York-i fodrász, Gerard Damiano rendezte a maffia 47 500 dollárjából, és az év egyik legfőbb, számos nagy mainstream produkciót is maga mögé utasító kasszasikerét produkálta vele: 600 millió dollár lehetett az összbevétel, ami viszont csupán saccolható, mivel az alvilág által irányított pornómozik nem igazán szerették nyilvánosságra hozni a nyereségük pontos mértékét.
A Deep Throat-ról − pornófilm létére − a legtekintélyesebb amerikai napilapokban jelentek meg kritikák, és szó szerint divat lett jegyet váltani rá: olyan köztiszteletnek örvendő hírességek vallották be, hogy elmentek megnézni, mint Martin Scorsese, Jack Nicholson, Brian De Palma, Johnny Carson, Truman Capote, Spiro Agnew és Frank Sinatra. A film címe olyannyira a közbeszéd részévé vált, hogy a Washington Post oknyomozó zsurnalisztája a Deep Throat kódnevet választotta a lap informátora (Mark Felt FBI-igazgatóhelyettes) számára, akinek a szivárogtatásai végül a Watergate-botrányhoz és Richard Nixon amerikai elnök 1974-es bukásához vezettek.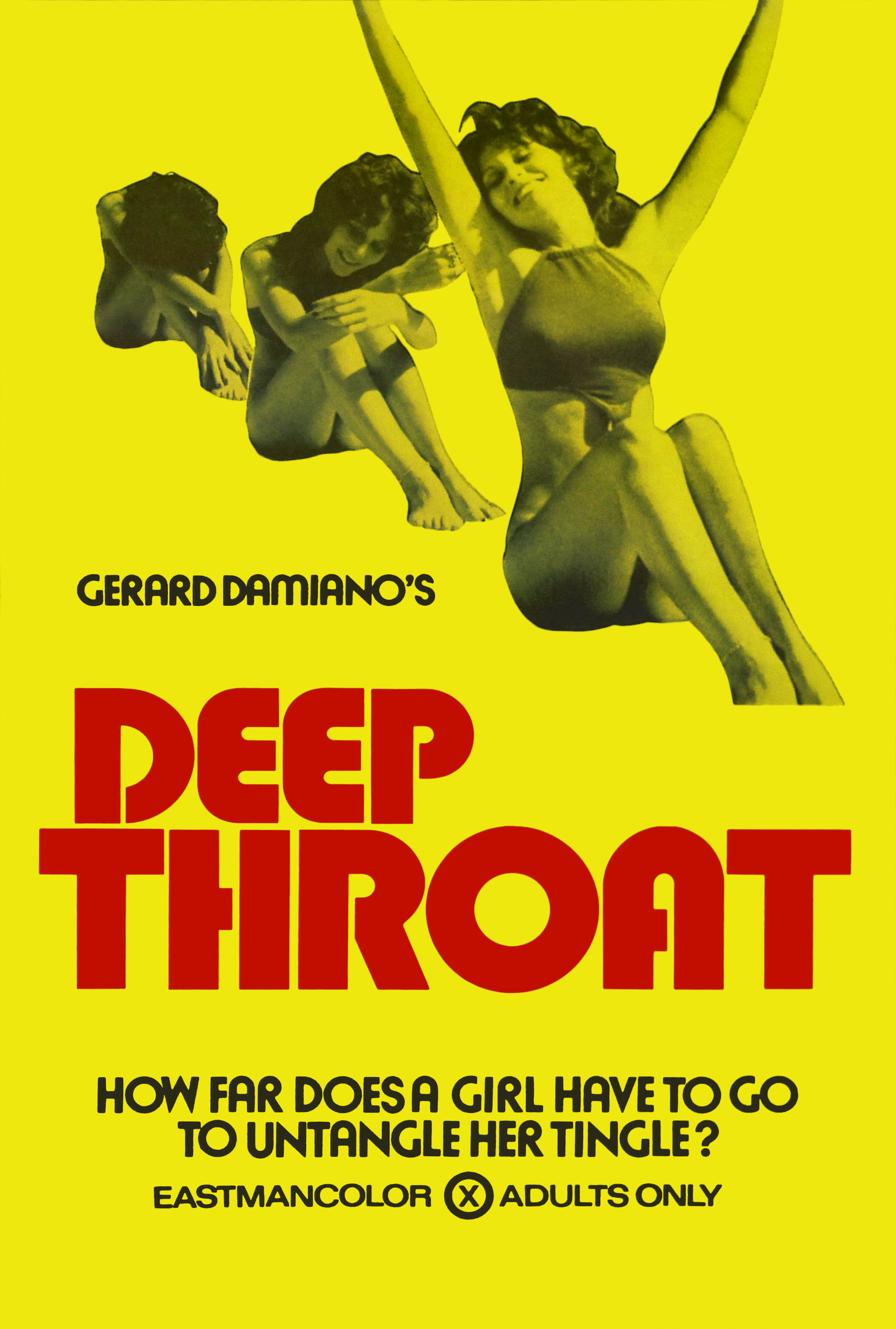 A Benny Hill Show humorszintjén mozgó és olcsó pornóvígjáték az úgynevezett amerikai porno chic érát (azaz a sikkes pornó korszakát) is útjára indította, amelynek köszönhetően 1984-ig sorra születtek az egyre nagyobb költségvetésű és egyre igényesebben kivitelezett hardcore produkciók − a megkomolyodó Damiano például Ingmar Bergman hatását mutató trilógiát készített a következő három esztendőben (The Devil In Miss Jones, Memories Within Miss Aggie, The Story Of Joanna). A csúcsév egyértelműen 1977 volt, amikor Hollywood megakadályozta, hogy a pornófilmek bevételmutatói azonos listán szerepeljenek a mozimagazinokban a mainstream alkotásokéval, ugyanis az a kínos helyzet állt elő, hogy a Desires Within Young Girls minden kiadványban megelőzte a Star Wars-t.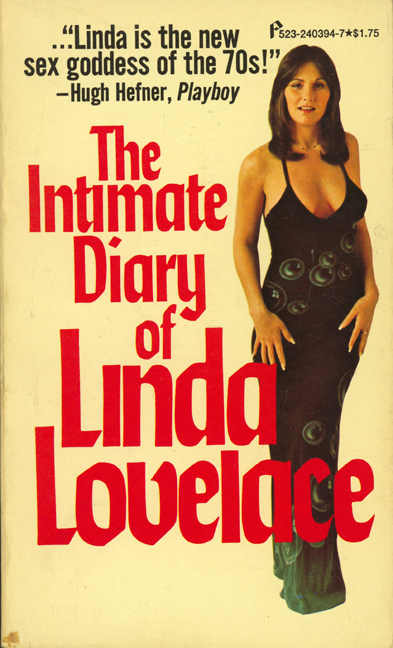 A Deep Throat legális celeb státuszt hozott főszereplőjének, a Linda Lovelace művésznevű Linda Susan Boremannek, akit erőszakos és nagymenő produceri karrierről ábrándozó léhűtő férje juttatott kamera elé. A nem különösebben szép, ám a maga idejében egyedinek számító orális technikával rendelkező hölgy egy csapásra az elit partik díszvendége és a rocksztárok kedvenc, az est fényét emelő meghívottja lett. Felbukkanásait fotók és hangfelvételek is megörökítették.
Borítékolható volt, hogy a nőmániájáról ismert és abból világhírt kovácsoló KISS akar majd pár közös képet Linda Lovelace-szel, és ezek annak rendje és módja szerint meg is születtek 1974-ben.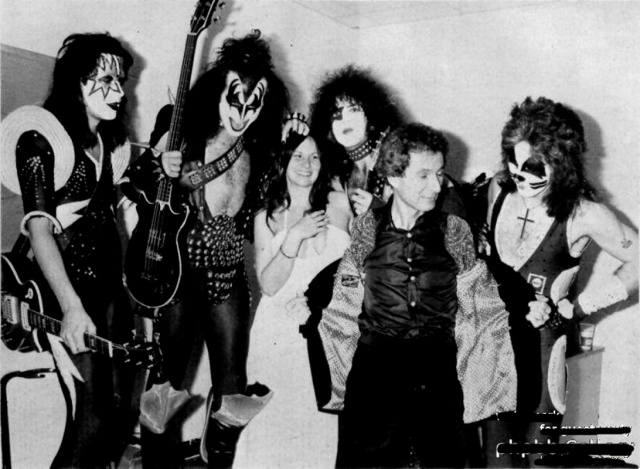 A Deep Throat főszereplője három éven át egyik rockpartiról ment a másikra. Keith Moon, a Who őrült dobosának 1976-os születésnapi bulijára is meginvitálták, ahol az ünnepelttel és Az ördögűző című horror sztárjával, Linda Blairrel társalgott. Blair életében egyébként nem ez volt az egyetlen alkalom, amikor "pornóközelbe" keveredett: 1989-ben forgatta a Bad Blood című tévés thrillert, amelyet a pornórendezőként indult Chuck Vincent késztett, a férfi főszerepet pedig az ekkor még "hagyományos" színészként érvényesülni vágyó Randy Spears alakította, aki aztán a '90-s évek legnépszerűbb macsó pornósztárja lett. Spears és Blair a közös munka után összeköltöztek, de amint a férfi pikáns karrierje elkezdett felfelé ívelni, a színésznő szakított vele, mert félt, hogy a kapcsolatuk rossz fényt vet majd a saját imidzsére.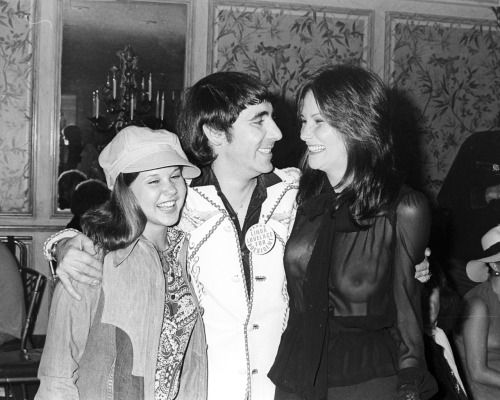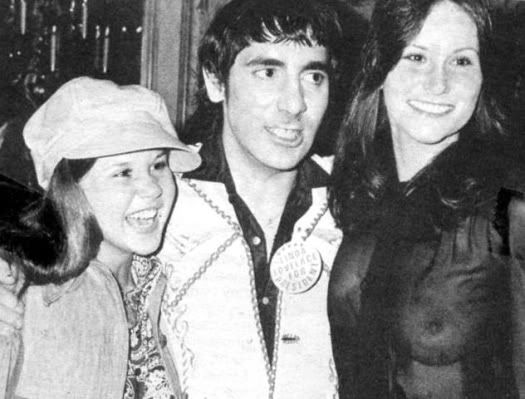 Moon születésnapi partiján készült az alábbi fotó is, amelynek jobb oldalán feltűnik Micky Dolenz, "az amerikai Beatles"-nek tartott Monkees énekes-dobosa, bal oldalt pedig David Winters koreográfus, táncos, színész és producer látható, aki 1975-ben forgatott egy "nem pornó" vígjátékot Linda Lovelace-szel Linda Lovelace For President címmel, amelynek nemes egyszerűséggel az volt az üzenete, hogy a Mélytorok sztárja legyen a következő USA-elnök.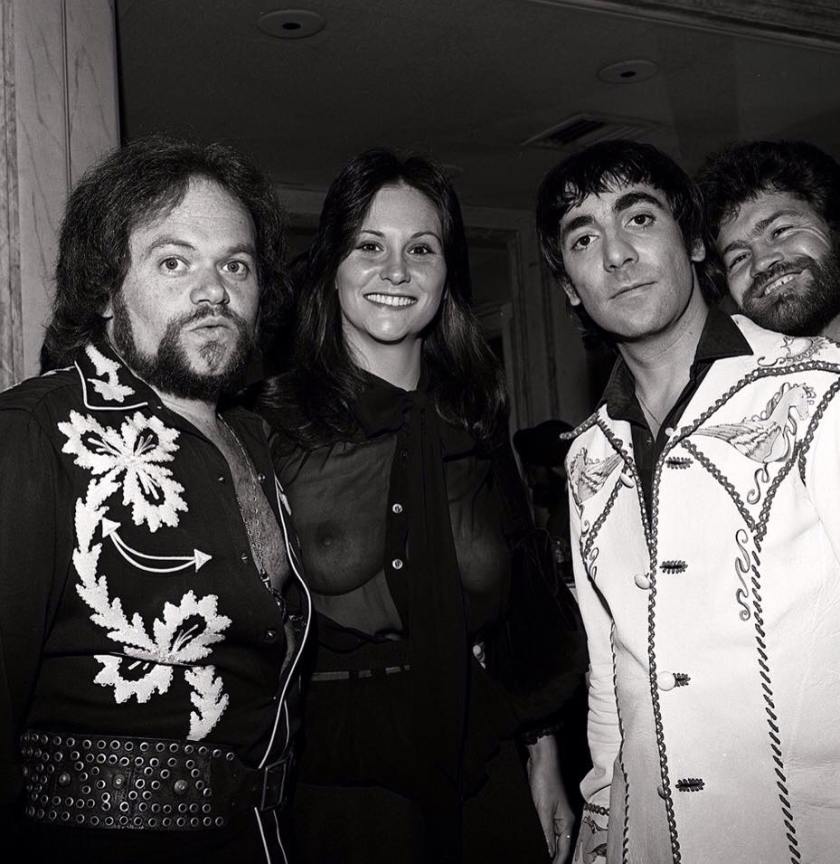 1973-ban Linda Lovelace konferálta fel Elton Johnt az extravagáns énekes Hollywood Bowl-i koncertjén Los Angelesben. Lovelace elképesztő sztárvendégeket is ígért a közönségnek (II. Erzsébet, Frankenstein, Elvis, a pápa, stb.), ezeknek azonban csupán az imitátorai jelentek meg a színpadon.
A Led Zeppelin ugyancsak igénybe vette Linda szolgálatait, 1975-ben az inglewoodi Forumban tartott három koncertjük közül az elsőn ő jelentette be a zenekart.