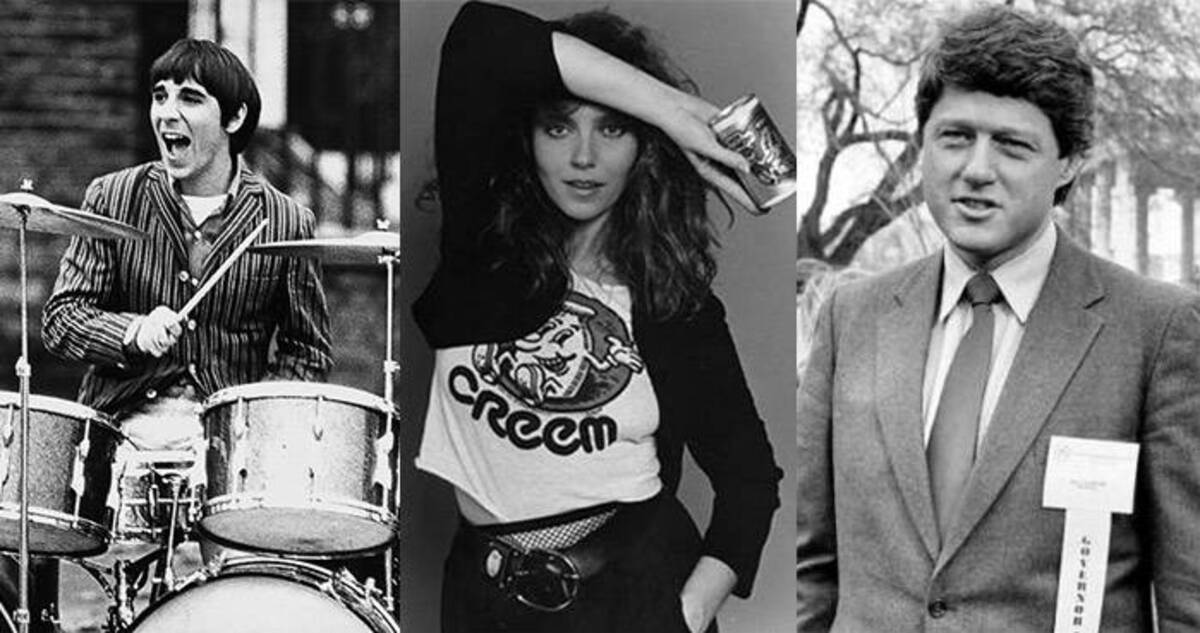 A Motörhead Lemmy Kilmisterének meghatározása szerint a groupie nem csupán egy megveszekedett rockrajongó nő, aki "skalpvadászként" sorra fekszik le a sztárzenészekkel, hanem afféle pótfeleség is, aki mos, főz és takarít az átmenetileg nála idéző hírességekre, akik a lelküket is kiöntik neki, aztán továbbállnak a következőhöz, akivel ugyanezt teszik. Vannak a zenekart mindenhová köthető groupie-k, és vannak olyanok, akik egyetlen népszerű koncerthelyszínhez köthetők, az ott fellépő bandák és előadók rendszeresen felkeresik őket. Connie Hamzy az utóbbiak közé tartozott: két világhírű zenész is írt róla dalt, valamint majdnem sikerült felzárkóznia Monica Lewinsky mellé.
Connie Hamzy a '60-as évek második felében vált hatalmas rockrajongóvá, majd groupie-vá, méghozzá olyanná, aki elsősorban a dobosokra gerjedt. Első komolyabb hódításának Jerry Edmonton, a Steppenwolf gyakran dalra fakadó bőrcsépelője mondható. Connie két tulajdonságára igencsak büszke: az egyik az őszintesége, a másik az orális technikája. Igen valószínű, hogy ő ihlette a Steppenwolf For Ladies Only című 1972-es albumának egyik Edmonton-jegyezte dalát, a Jaded Strumpet-et, amelynek szövege pont egy ilyen nőről szól, és nem fukarkodik a pikáns utalásokkal.
Ennél is egyértelműbb a helyzet a Grand Funk Railroad listavezető slágere, az 1973-as We're An American Band esetében, amelyben Connie már név szerint szerepel, sőt a dalt éneklő Don Brewer dobos, akivel természetesen közeli kapcsolatba kerültek, a groupie "szülőváros székhelyét", Little Rockot is belevette a szövegbe. A múzsa egészen addig nem is tudott a dal létezéséről, amíg egy barátnője nem szólt neki, hogy egész álló nap ezt játssza minden rádió, és az egyik műsorvezető Connie teljes nevét is bemondta (a számban csak a keresztneve hangzik el). Ezt követően rocksztárok tucatjai adták meg egymásnak Miss Hamzy számát és címét, mivel kíváncsiak lettek arra, hogy tényleg annyira belevaló csaj-e, mint amilyennek Brewer megénekelte. A dobos partnerlista így aztán további nagy nevekkel bővült: John Bonham a Led Zeppelinből, Keith Moon a Who-ból, Mick Fleetwood a Fleetwood Mac-ből, Alex Van Halen a Van Halenből, valamint Don Henley az Eagles-ből. Connie a Sasok közül egyébként Joe Walsh énekes-gitárost is behálózta. (Minden kalandjáról részletesen beszámol 1995-ös önéletrajzi kötetében, amelynek címe Rock Groupie: The Intimate Adventures Of Sweet Connie From Little Rock.)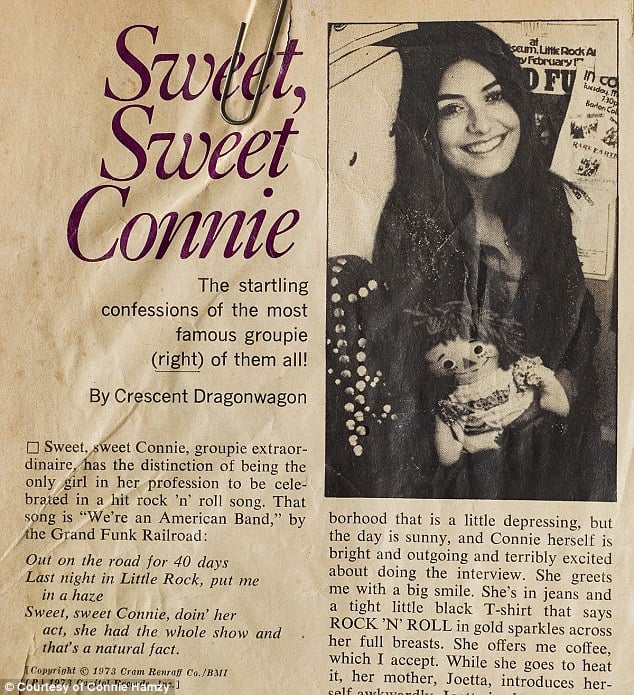 1991-ben az arkansasi groupie azzal hívta fel magára a bulvármédia figyelmét, hogy váltig állította: majdnem szexeltek 1984-ben a házas Bill Clintonnal, aki akkor csípte fel, amikor egyazon szállodában időztek. Az aktusra a szálló mosodájában került volna sor, de az egyik ottani alkalmazott rájuk nyitotta az ajtót, így az affér nem teljesülhetett be. Clinton 1992-es kampányának kommunikációs főnöke, George Stephanopoulos azt nyilatkozta, hogy valójában teljesen másképp zajlott a "találkozó": az állandó nyomulásáról híres Hamzy váratlanul Clinton elé pattant a hotel folyosóján, és felrántotta a bikinifelsőjét, hogy megmutassa az elnöknek, mivel áldották meg az istenek, de ettől eltekintve semmi sem történt. Hamzy 2016-ban, immár Donald Trump elkötelezett híveként, saját költségén poligráfos vizsgálatot csináltatott az eset kapcsán, majd annak pozitív eredményét elküldte a republikánus elnökjelölt stábjának, mondván, hátha fel tudják használni Hillary Clinton nevetségessé tételéhez. Trumpék azonban nem kértek Hamzy segítségéből.