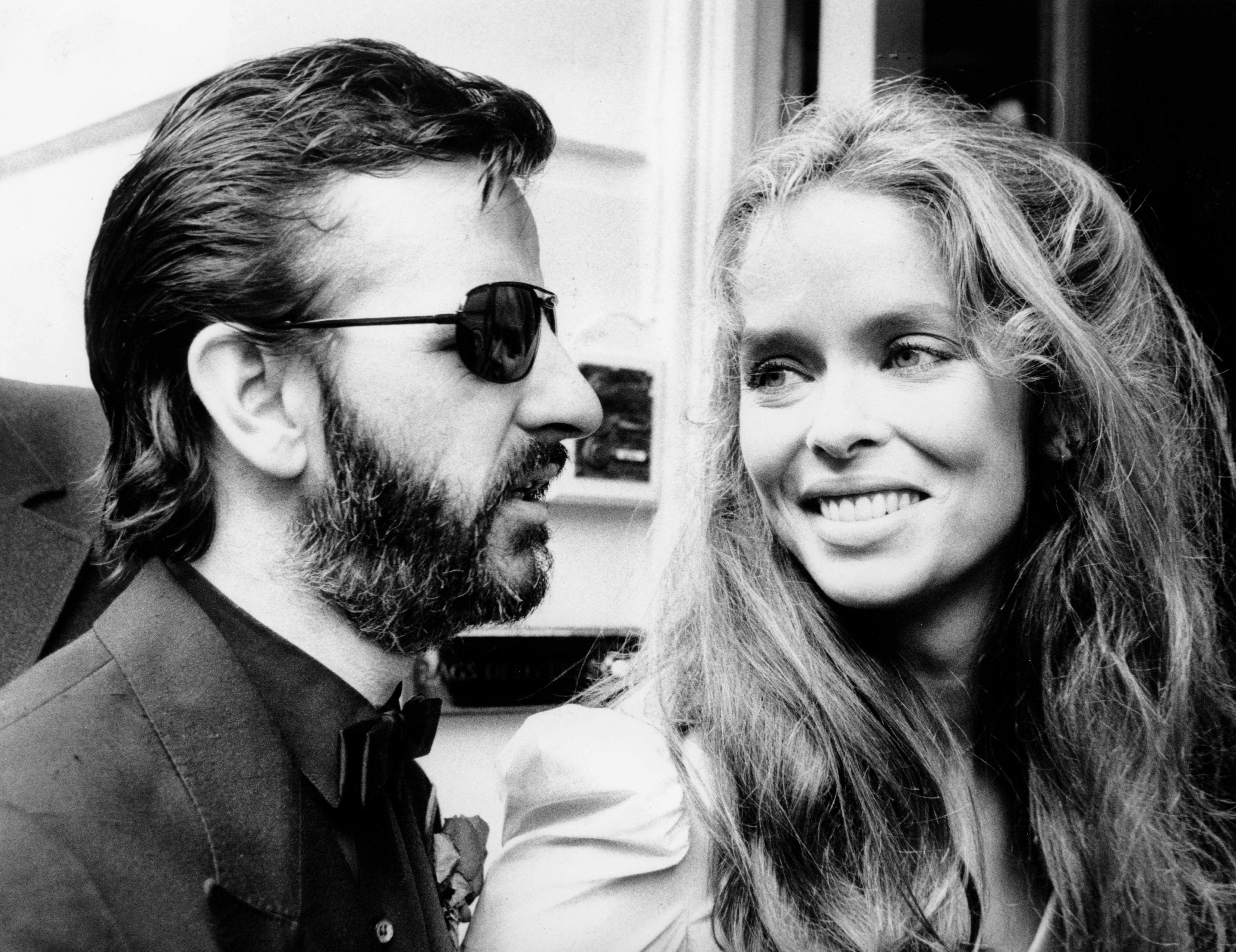 A rocksztárok általában nem tartoznak a leghűségesebb társak közé, ha házasságról van szó, ám akad néhány kirívó eset, amikor képesek olyannyira egy nő elkötelezett híveivé válni, hogy nem tágítanak mellőle soha többé. E kategória képviselője Ringo Starr, a Beatles egykori dobosa is, aki annak ellenére tartozik ma már feleségével, Barbara Bachhal a legboldogabb sztárpárok közé, hogy 32 éve majdnem sikerült végeznie az asszonnyal.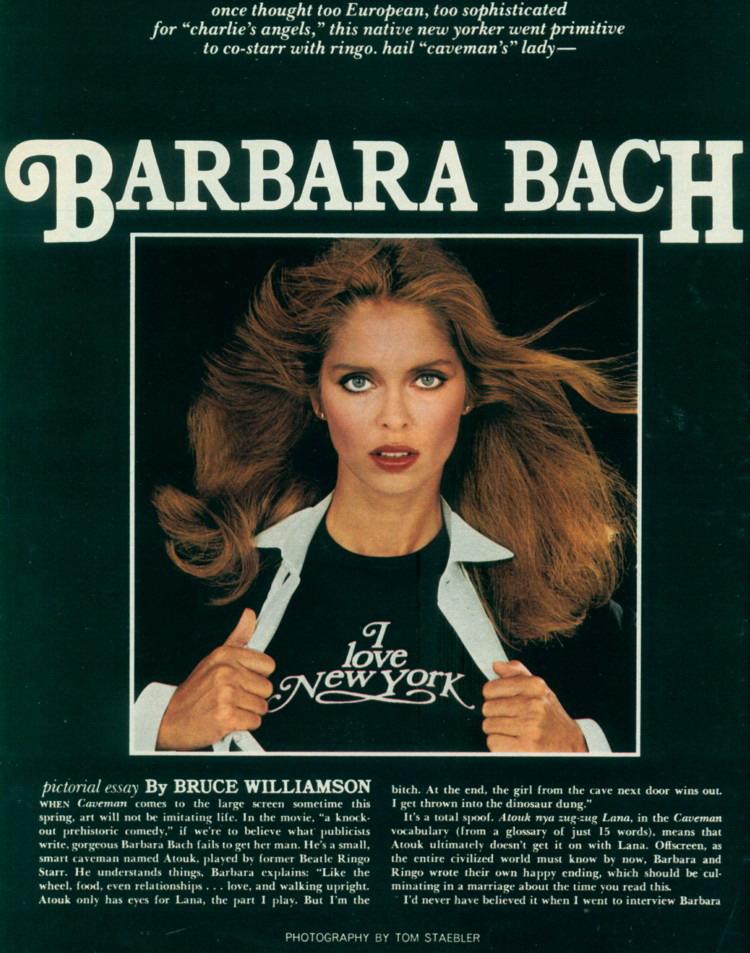 Barbara Bach New Yorkban született, és 1965-ben, 19 évesen kezdett modellkedni. Hamarosan olyan tekintélyes divatlapok címoldalán szerepelt, mint a Vogue, az Elle vagy a Gioia, majd amikor első férjével 1968-ban Olaszországba költöztek, filmszínésznői karrierbe kezdett. Bach nem csupán szép volt, de tehetséges is, így egymás után kapta a szerepeket, főleg thriller és horror műfajú itáliai és amerikai alkotásokban. Néhány kedvcsináló információ: a Short Night Of Glass Dolls-ban a háttérhatalmi elit áldozatává válik, a The Island Of The Fishmen-ben egy rakás genetikai mutáns halember fenyegeti, a The Unseen-ben vérfertőző viszonyból született torz óriáscsecsemő tartja rettegésben, a The Humanoid című, egészen elképesztő Star Wars klónban pedig ő a gonosz "birodalmi" űrnő. Legismertebb filmszerepe kétségtelenül A kém, aki szeretett engem szovjet ügynöknője, aki természetesen nem tud ellenállni Roger Moore James Bondjának. Érdemes megemlíteni, hogy Bachból csupán azért nem lehetett Charlie egyik angyala, mert az eredeti '70-es évekbeli tévésorozat producerei túlságosan intellektuálisnak és európaiasnak találták szép honfitárs-nőjük arcvonásait.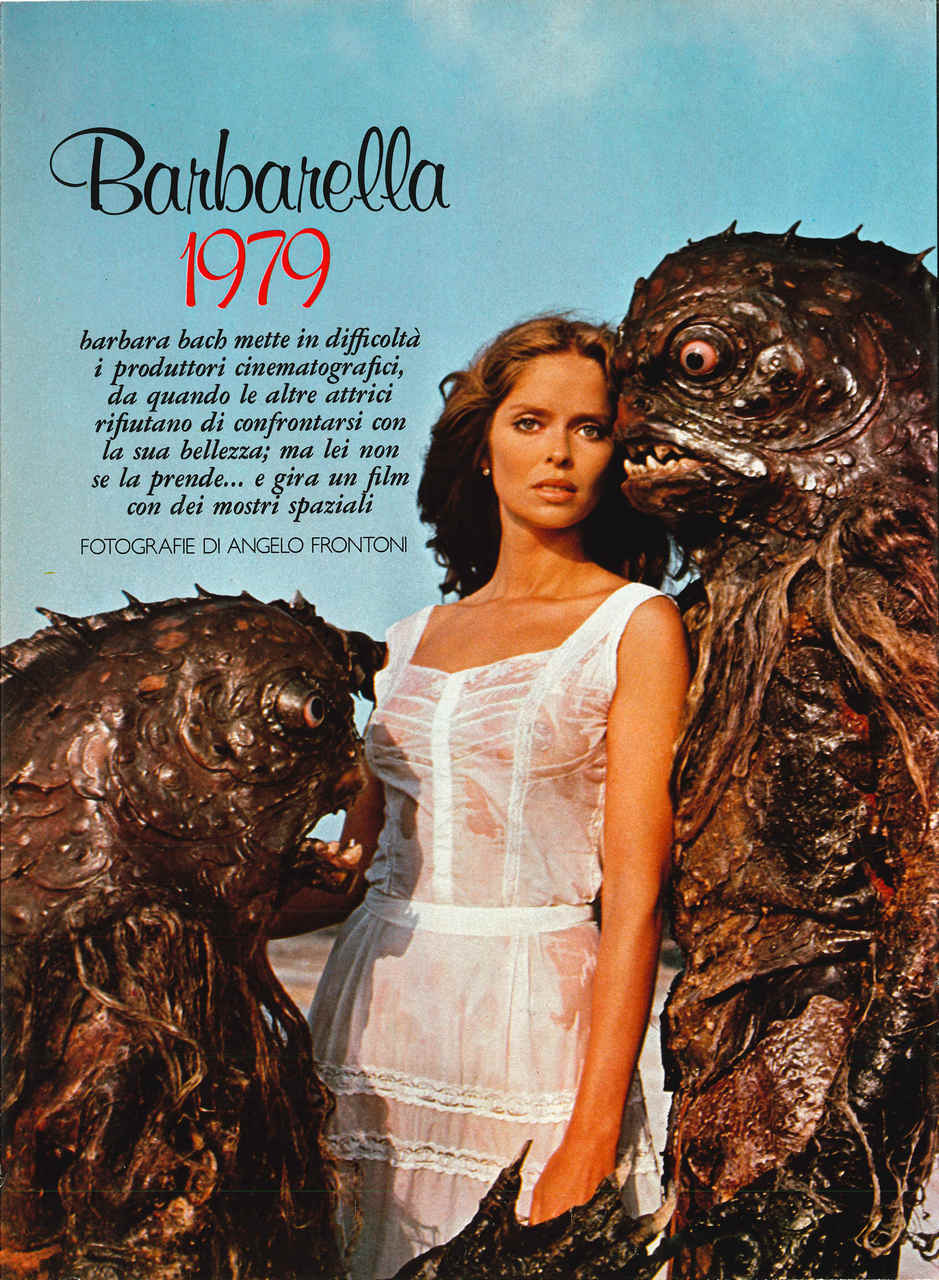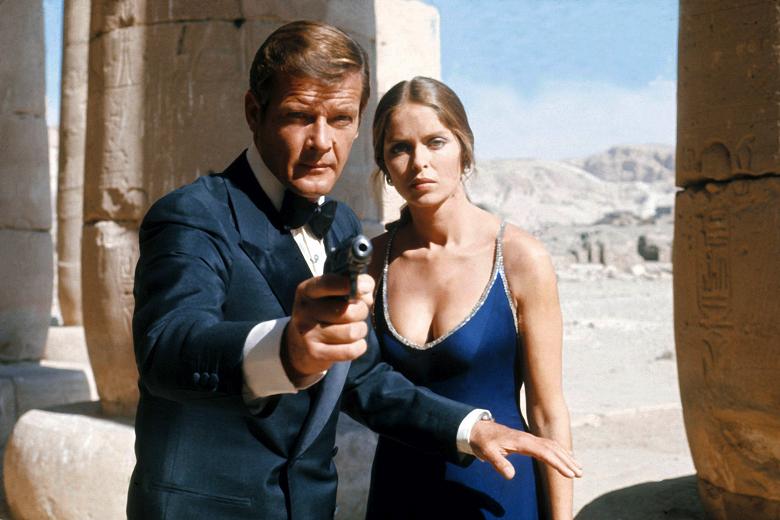 Ringo Starr minden idők egyik legnagyobb hatású dobosa. Ahogy Dave Grohl egyszer találóan megállapította: a Beatles dalait akár pusztán a dobtémákról fel lehet ismerni − ez is kitűnően bizonyítja Ringo muzikalitását és jelentőségét, akit nem véletlenül emlegetnek "élő metronómként". A liverpooli fenegyerek már a Beatles lassú feloszlása közben szólókarrierbe kezdett: harmadik, Ringo című 1973-as anyaga és az 1974-es Goodnight Vienna olyan slágereket termettek, mint a Photograph és a Snookeroo.
Noha később is mindig sztárvendégek garmadájával írta és rögzítette a dalait – egykori Beatles-es kollégái szintén gyakran vendégeskedtek bennük −, 1976-tól a karrierje lejtmenetbe kezdett, rajta pedig a sikertelenség miatt eluralkodott az alkoholizmus. 1983-as, Old Wave című albuma − amely címében és stílusában is szarkasztikus módon reflektált az akkoriban divatos New Wave zenei műfaj térhódítására – olyannyira kedvezőtlen fogadtatásra talált, hogy Ringo 1992-ig nem adott ki újabb lemezt.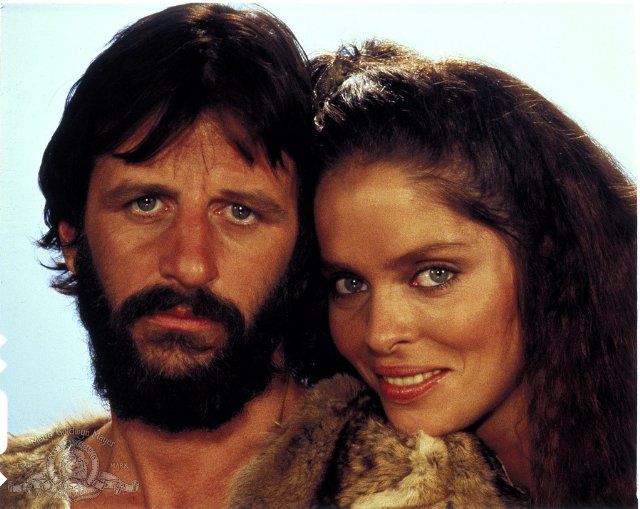 A dobos-énekes 1981-ben, "minden mindegy" korszakában találkozott Barbara Bachhal közös őskori vígjátékuk, a bájosan gyermekded Barlangember forgatásán. A film enyhén szólva nem aratott kasszasikert, bár tele van viccesebbnél viccesebb jelenetekkel − a zene tábortűz melletti feltalálása például igazi klasszikus. Barbara a tutyimutyiból leleményessé váló Ringo által legyőzött izomagyú törzsfőnök "aranyásó" nejét alakítja, akit a muzsikus ősember undorodva egy rakás őslény-ürülékbe ejt, amikor a nő a férje bukása után felajánlkozik neki. A való életben viszont Ringo és Barbara rögtön az első találkozásukkor egymásba szerettek, és tíz nappal a film bemutatója után összeházasodtak Londonban.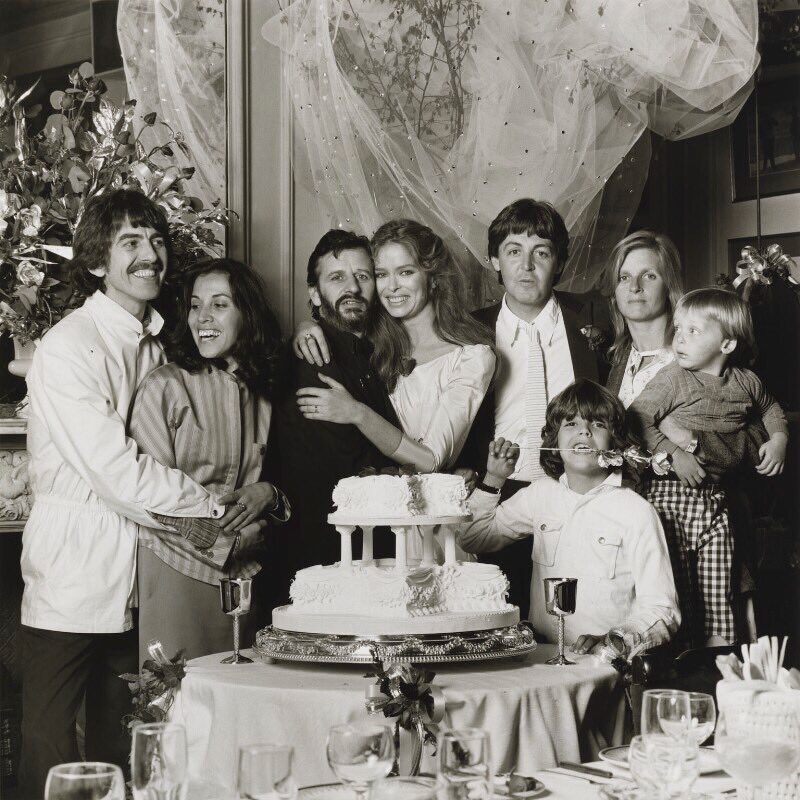 Noha szó szerint megszállottan imádták egymást, a kapcsolatuk azonnal hullámvölggyel indult. A szerelmes Ringo egyáltalán nem fogyasztott kevesebb szeszt a nem szerelmesnél, sőt pont az esküvő után kapcsolt csak rá igazán. (Más veszélyek is leselkedtek rájuk: Egybekelésük évében egy kirándulás alkalmával majdnem agyoncsapta őket egy villám, ez ihlette Ringo You Can't Fight Lightning című dalát, amely sokáig kiadatlan maradt.)
Barbara, miután rájött, hogy nem tudja megváltoztatni bálványozott férjét, úgy döntött, inkább együtt züllik vele. A pár hamarosan a hollywoodi elit partik legvadabban kokainozó és vedelő duójaként szerzett magának kétes hírnevet. 1992-ben jelent meg Derek Taylor, a Beatles egykori sajtósának könyve, a Getting Sober… And Loving It, amelyben elmeséli, miként szabadult meg az alkohol démonától. Az előszót Ringo és Barbara közösen jegyzik, és ez áll benne:
A '80-as évek nagyjából abból állt számunkra, hogy ide-oda repkedtünk a világban magángépeken, hatalmas villákat béreltünk és laktunk le, egyik üveg drága piát nyakaltuk be a másik után, meg úgy általában folyton perverzkedtünk.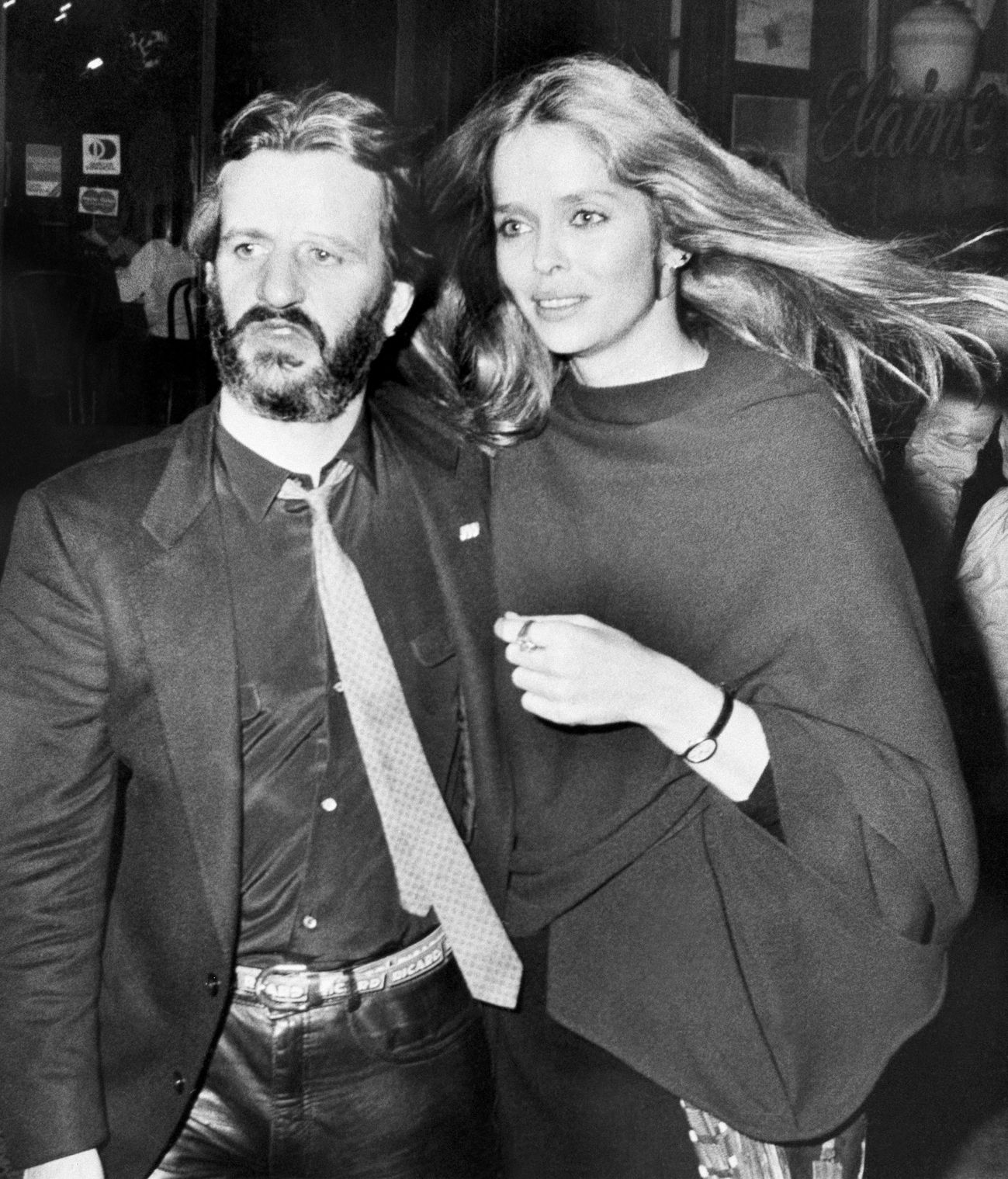 Ringo konyakkal kezdte, majd brandyre váltott, aztán a bornál kötött ki. Az abszolút mélyponton napi 16 üveg szeszt fogyasztott, az antidepresszánsait is alkohollal vette be. Pár éve így nyilatkozott ezekről az időkről:
Egyáltalán nem tudtam magamról. Rengeteg helyen felléptem, de nem emlékszem egyik koncertre sem. Éveken át meg voltam győződve arról, hogy csak ugratnak azzal a Beach Boys-ék, hogy 1984-ben játszottam velük Washingtonban, de végül felkerült róla egy videó a netre, úgyhogy kénytelen voltam elhinni.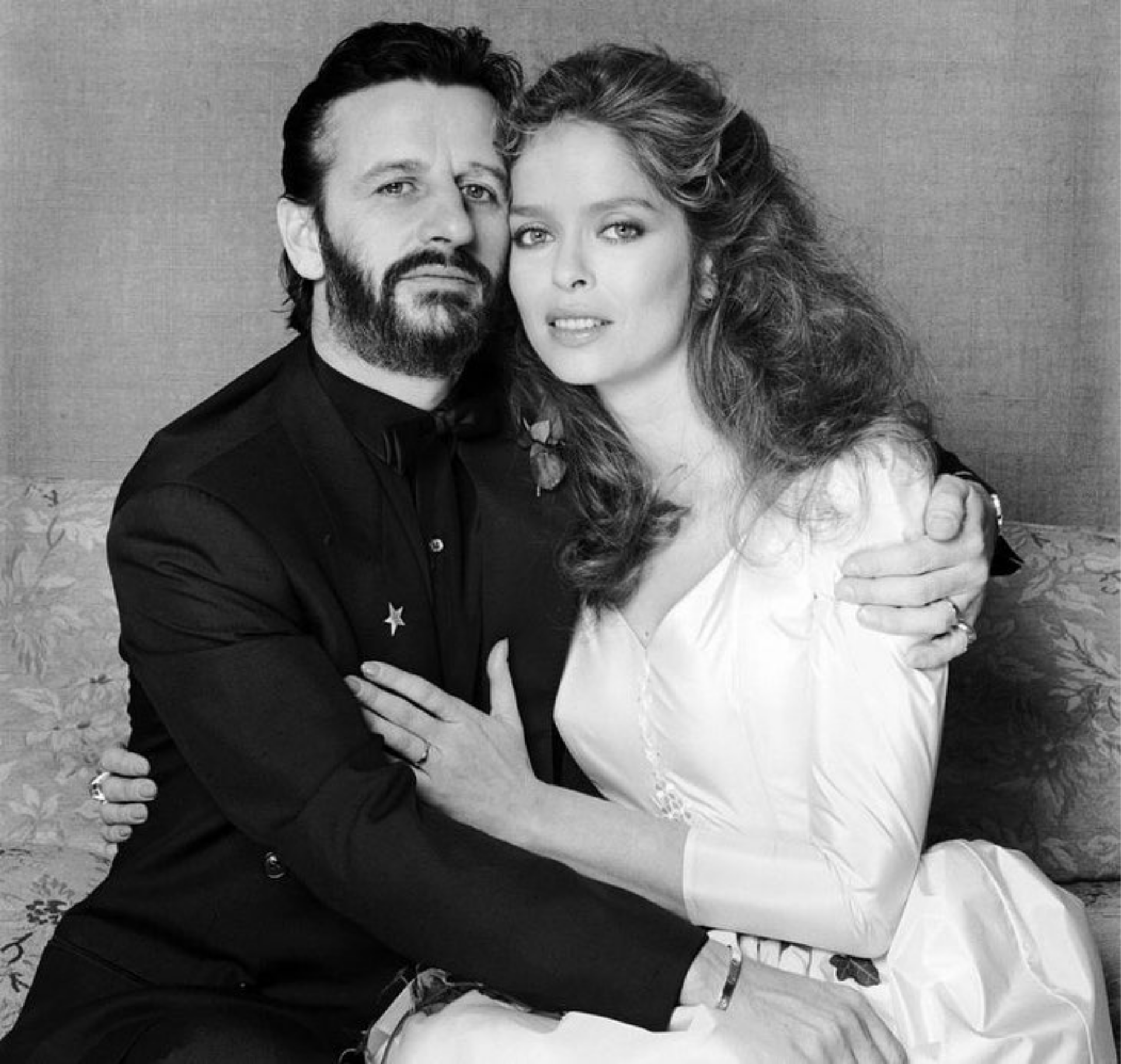 A házaspár végül 1988-ban beköltözött egy tucsoni elvonóba, méghozzá egy rémisztő eseményt követően. Ringo a The Independent-nek így emlékezett vissza a történtekre:
Egy pénteki napon arra tértem magamhoz a kábulatból, hogy a személyzetünk kétségbeesetten kiáltozik: annyira megzúztam a berendezést, hogy azt hitték, betörők jártak nálunk. De ami ennél is rosszabb volt: annyira megvertem Barbarát, hogy halottnak gondolták.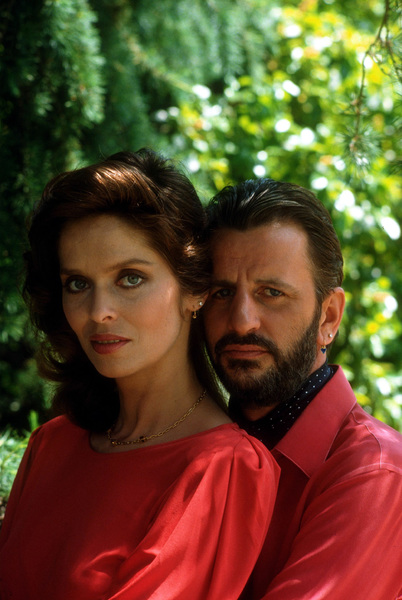 A sikeres leszokási időszak után a pár rendezte kapcsolatát, majd Ringo a karrierjét is ráncba szedte: 1989-ben kezdte el az úgynevezett All-Star Band turnéit, amelyekre csupa nagyágyú zenészbarátja kíséri el (például Joe Walsh az Eaglesből vagy Steve Lukather a Totóból), 1992 óta pedig megint rendszeresen jelentkezik szólóalbumokkal, a legutóbbi (a What's My Name) tavaly került a boltokba.
Ringo és Barbara jelenleg monacói és Los Angeles-i otthonaik között ingázva töltik kellemes mindennapjaikat, és állításuk szerint nincs náluk boldogabb pár a Földön. Ringo a People magazinnak így vallott kapcsolatukról:
Ugyanúgy szerelmes vagyok Barbarába ma is, mint amikor megismertem. Igazi áldás számomra, hogy ő is szeret engem, és még mindig együtt vagyunk.
Amikor Barbarát egy interjúban arról kérdezték, mi a titka a hosszú házasságuknak, ezt válaszolta:
Az, hogy imádom a fickót.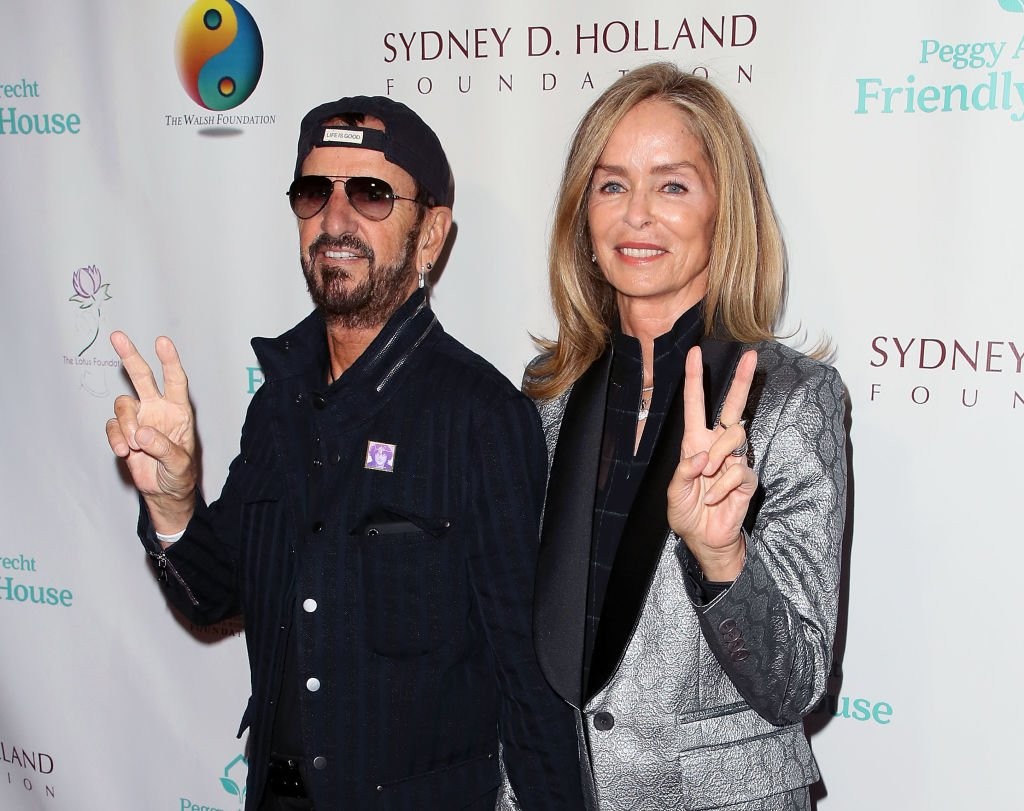 Ringo 1998-as, Vertical Man című albumán található ez a dal, amely nem más, mint egy Barbarát név szerint is említő szerelmi óda:
Barbara modell- és filmsztár korszakának fotói láttán mindenkinek egyértelmű lesz, miért akadt meg rajta annak idején a Beatles bőrcsépelőjének szeme: