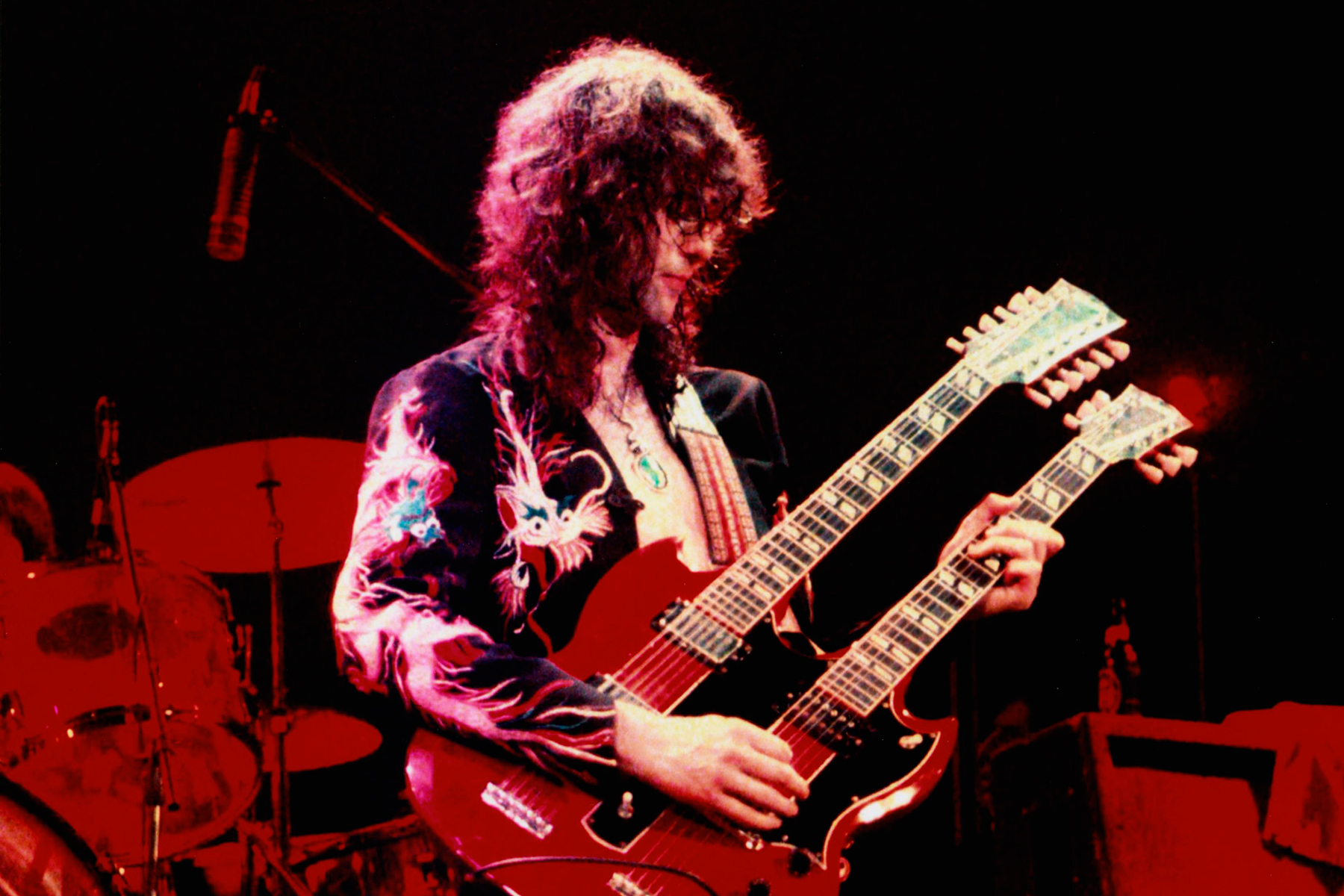 Mielőtt a Led Zeppelin tagjaként rocktörténelmet írt volna, Jimmy Page 1963 és 1968 között az egyik legkeresettebb brit session gitárosként ügyködött, ráadásul nem csak a keményebb műfajban: játszott James Bond film betétdalában, a korszak karcos hangú popikonjának, Lulunak a slágereiben, sőt a gyakran éneklő német színésznő, Heidi Brühl egyetlen rockszámában is, amely a családbarát táncdalokra szakosodott díva merész kitérőjének tekinthető.
Heidi Brühl 1955-ben vált az NSZK tévé- és moziközönségének egyik fő kedvencévé, majd ő lett a II. világháború utáni idők kedves és bájos német nőjének mozgóképes prototípusa. Énekesként is helytállt; a békés szórakozásra vágyók igényeit kielégítő könnyed táncdalokat adott elő. 1964-ben ment feleségül a jóképű amerikai színészhez, Brett Halseyhoz, aki miután a tengerentúlon kiment a divatból, Rómába tette át a székhelyét: itt ez idő tájt szívesen látták az USA-ban már kevésbé népszerű, de Európában még mindig jól csengő nevű filmszínészeket, akik aztán sorra kapták a főszerepeket a Cinecittában. Halsey természetesen több spagetti westernt is készített az áttelepülése után, legemlékezetesebb alakításait azonban a művérben tocsogó horror olasz nagymesterének, Lucio Fulcinak köszönheti. A rémületkeltés talján királya a Touch Of Death-ben egy nőevő kannibál, a The Devil's Honey-ban pedig egy szexrabszolgává tett sebész megformálását bízta rá.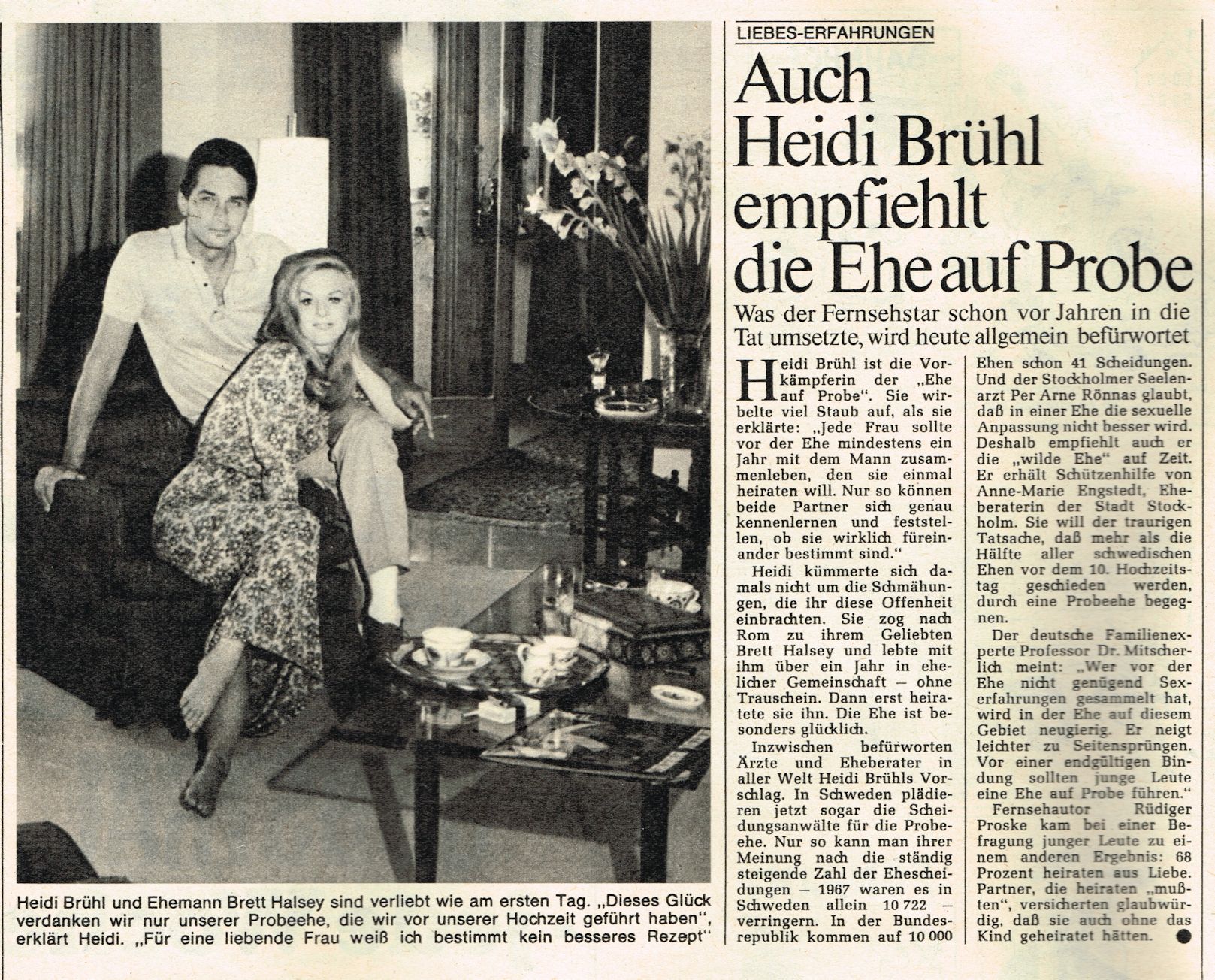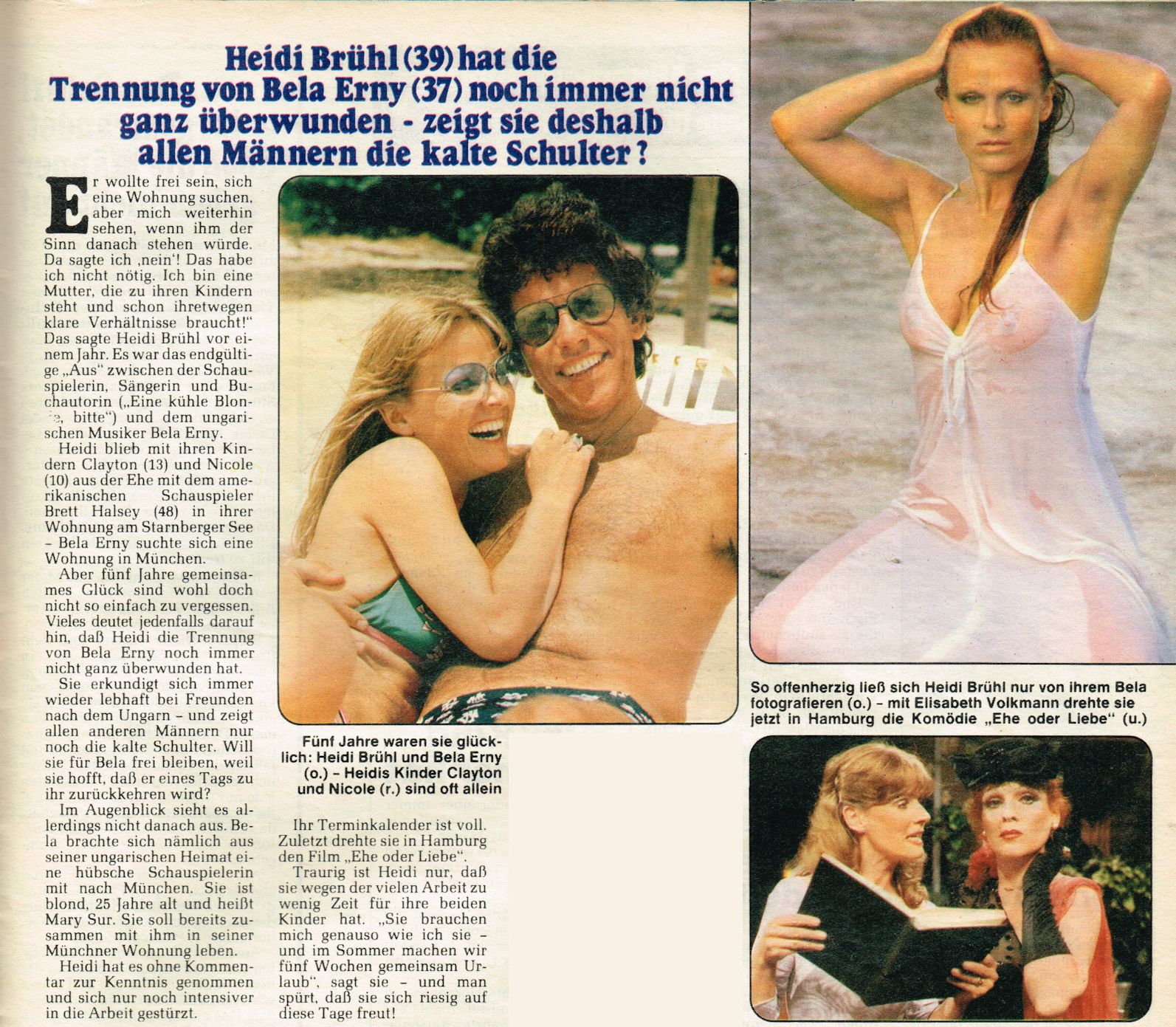 Brühl is Rómába költözött Halsey oldalán, és nemzetközi karrier építésébe kezdett. Ennek eredményeképp léphetett fel 1970-ben Sammy Davis Jr. műsorában Las Vegasban, szerepelhetett egy 1973-as Columbo-epizódban (A döntő játszma), valamint a Bosszú az Eiger csúcsán című 1975-ös Clint Eastwood-thrillerben. A nemzetközivé válás egyik legkorábbi állomása azonban London volt a számára, ahol 1968-ban angol nyelvű kislemezt vett fel, amely 1969-ben került a boltokba. Ennek B-oldalán található a Jimmy Page lazán tökös gitározásával és ütős fúvós szekcióval megtámogatott nóta, a Berlin, amely a várost az izgalmakat keresőknek ajánló szövegével sokkal pikánsabb hangot ütött meg, mint Brühl bármelyik korábbi vagy későbbi dala. Halseytől való elhidegülése után az ünnepelt sztár a német nyelvterületen is dolgozó sármos magyar színészbe, Ernyey Bélába szeretett bele, aki részletesen beszámol közös életükről Az álmok veszélyes dolgok... című 1987-es önéletrajzi kötetében. Gyakran szerepeltek az NSZK bulvársajtójában, ám ez a kapcsolat is szakítással végződött. Heidi Brühl tragikusan fiatalon, 49 évesen hunyt el mellrákban.