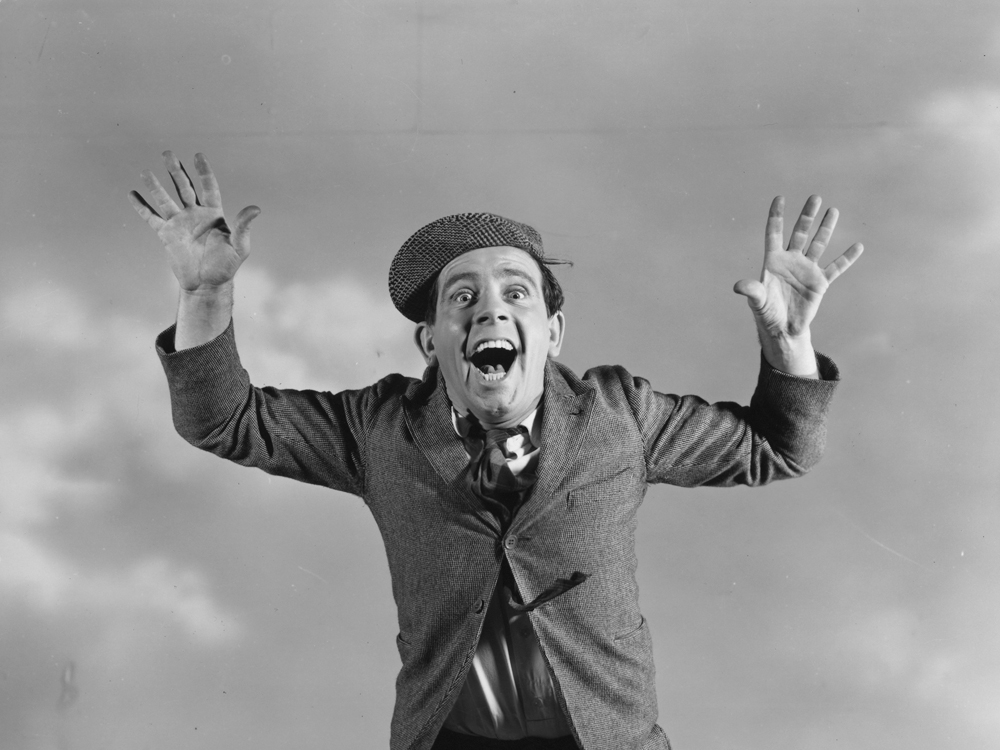 Norman Wisdom (1915−2010) egyike volt az '50-es és a '60-as évek legnépszerűbb brit szórakoztatóipari nagyágyúinak: 1953 és 1966 között készített Pitkin-komédiái − amelyekben mindig az ügyefogyott Norman Pitkin figurájaként tűnt fel különféle szituációkban – jövedelmezőbbnek bizonyultak még az első James Bond-klasszikusoknál is. E filmjeit a szocialista keleti blokkban is hamar bemutatták, mivel semmiféle politikai felhangot vagy "burzsoá romlottságot" nem tartalmaztak (Albániában sokáig csupán a Pitkin-filmeket lehetett látni a mozikban a nyugatiak közül). Miközben Wisdom déd- és nagyszüleink kedvence lett a vasfüggöny mögött, odahaza az alapvetően testi poénokra épülő "egyszerű" humora a hippi korszak beköszöntével teljesen divatjamúlttá vált, ezért kétségbeesetten próbálta aktualizálni magát és megszólítani a fiatal közönséget. Ennek eredményeképp került 1969-ben a What's Good For The Goose című habkönnyű vígjátékba is, amelynek forgatásán összeismerkedett a korszak meghatározó rosszfiúival, a Pretty Things tagjaival.
Wisdom a What's Good For The Goose-ban egy középkorú és karót nyelt bankárt alakít, aki felvesz két, a szabad szerelem elvét valló és rigalánc lazaságú fiatal stopposlányt. Az egyikükbe fokozatosan belehabarodik, aztán pedig minden elkövet, hogy az ifjak ne nézzék vén csontnak: hippi ruhát ölt, és keményen ropja a táncparketten a rockra, amit a Pretty Things tagjai szolgáltatnak Electric Banana álnéven. Végül rájön, hogy elhidegült feleségével is érdemes kirúgni a hámból és legalább lélekben visszafiatalodni, attól ugyanis rendeződhet a kapcsolatuk. A film nem aratott különösebb sikert, viszont Wisdom a forgatás okán két hétig össze volt zárva az akkori idők legbalhésabb zenekarának számító Pretty Things legénységével a southporti Birkdale Palace Hotelben.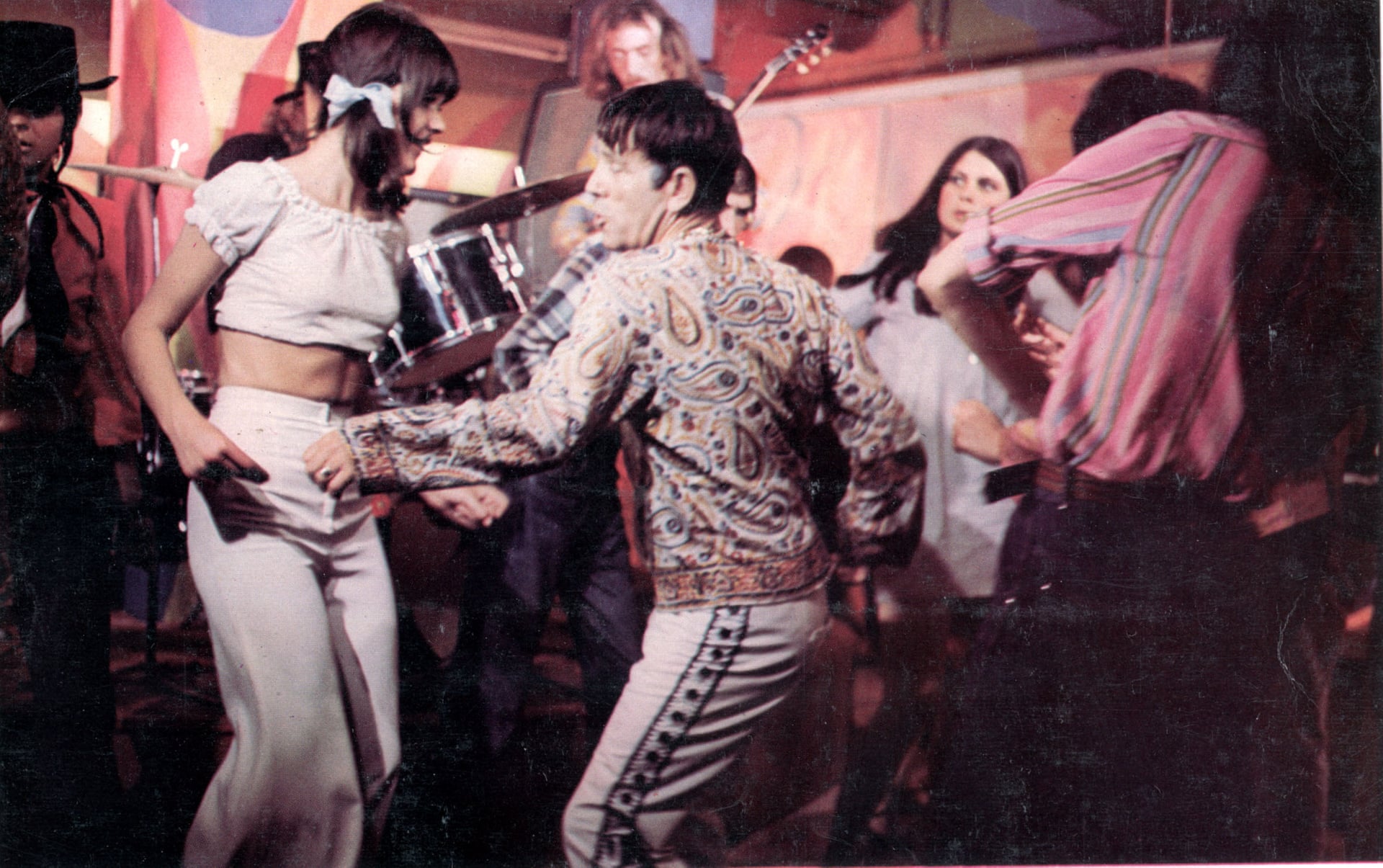 Dick Taylor gitáros a következőképp emlékezett vissza a legendás színésszel töltött napokra a Guardian-nek adott interjújában: 
Norman az a fajta komikus volt, aki megfeszült, hogy az életben is ugyanolyan mókásnak tűnjön, mint a filmvásznon, ezért például folyton direkt hasra esett előttünk a legkülönfélébb helyeken. Ilyenkor hatalmasakat nevetett saját magán, és azt remélte, mi is vele hahotázunk majd. Igen hamar szakállas lett a poén, és kezdtünk besokallni szegénytől… Aztán egy nap betévedt egy zenekari "gyűlésre", ahol megkínáltuk egy füves cigivel. Ettől virágos jó kedve kerekedett, és hatalmas lelkesedéssel elkezdte olvasni Tolkien A hobbit című könyvét, amit valamelyikünk magával hozott a forgatásra unaloműzőnek. Minél jobban dolgozni kezdett a szervezetében a fű, annál jobban belelovallta magát a témába, és végül ordítva kijelentette, hogy annyira zseniális a mű, hogy meg fogja filmesíteni, és ő játssza majd benne Zsákos Bilbót. Nem szóltunk egy szó sem, de mindannyian arra gondoltunk, hogy ha ez az őrült ötlet zöld utat kap, az végérvényesen kicsinálja Norman karrierjét. Szerencsére sosem készült el: iszonyatosan súlyos antitézise lett volna Peter Jackson későbbi adaptációjának.