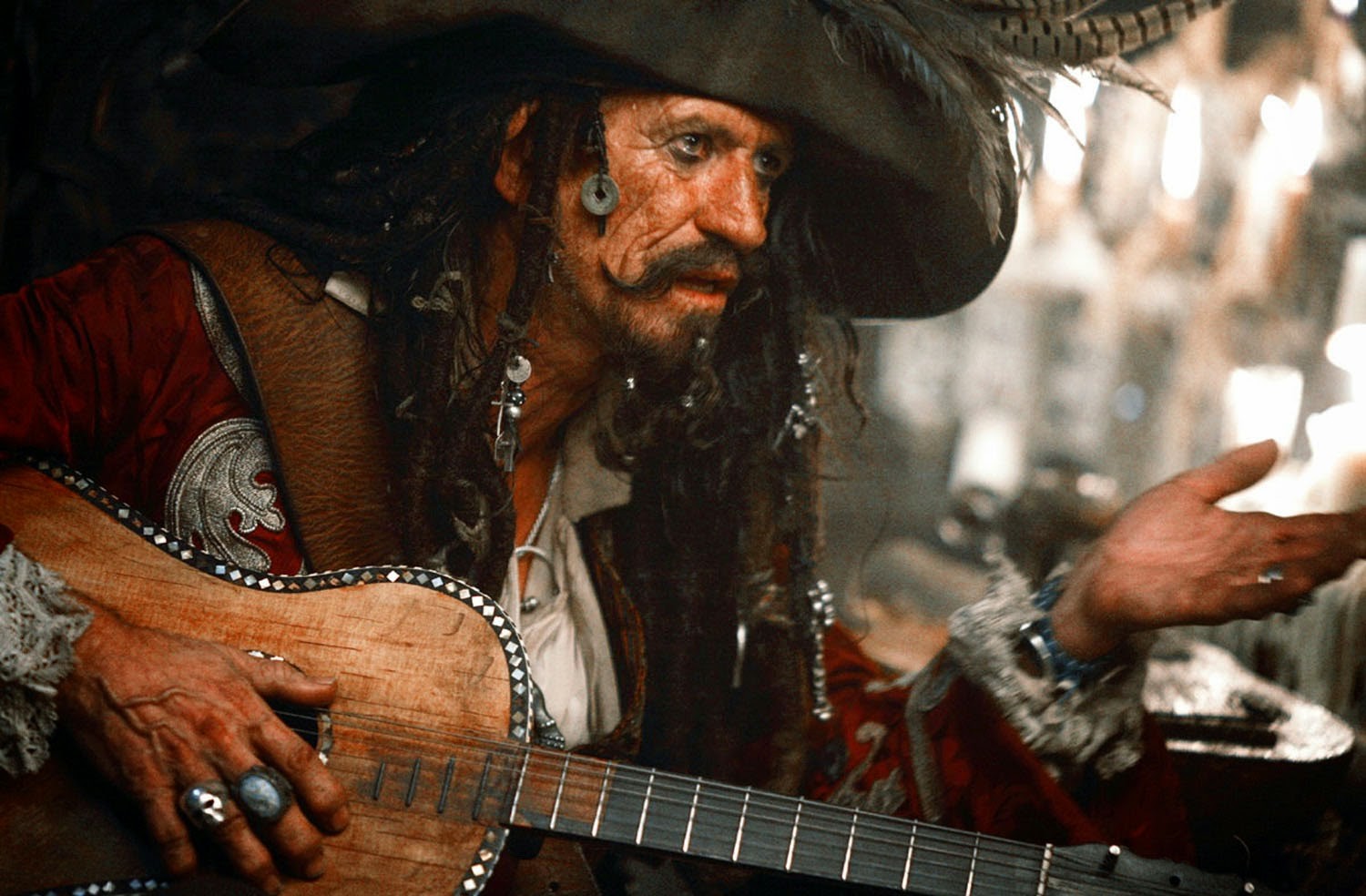 A rocksztárok időről időre feltűnnek filmekben, hogy egy-egy rövid, de emlékezetes poénnal emeljék az adott mű színvonalát, és persze azért, hogy tovább építsék a saját személyes brandjüket. Cikkünkben a rocktörténelem 20 emlékezetes rocksztár-felbukkanását gyűjtöttük össze.
1. Lemmy Kilmister: Pancserock (1994)
Lemmy egyértelműen a rock and roll életérzés megtestesítője. Felbukkanása gyakorlatilag bármilyen zenei témájú filmben csak pluszt hozhat. A Brendan Fraser főszereplésével készült 1994-es bugyuta rock vígjátékban (eredeti címe: Airheads) nem csak a Lemmy az Isten! kijelentés hangzik el, hanem egy mondat erejéig be is köszön a Mester a filmben. 
2. Ozzy Osbourne: Sátánka (2000) 
Ha már az együgyű szórakoztatásnál tartunk: Adam Sandler magát a Sötétség Hercegét kérte fel a Little Nicky (magyar nyelven a Sátánka címet kapta a keresztségben a film) 2000-es horror vígjáték egyik epizódszerepére. 
3. Phil Collins és David Crosby: Hook (1991) 
Steven Spielberg nagyszabású fantáziamozijában erős szereplőgárdát vonultatott fel (Dustin Hoffman, Robin Williams, Julia Roberts) de külön érdekesség, hogy két neves rockzenész, Phil Collins és David Crosby is feltűntek a filmben (előbbi nyomozót, utóbbi pedig kalózt alakított).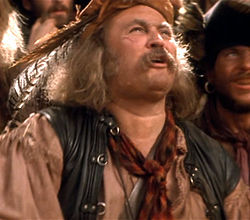 4. Anthony Kiedis: Holtpont (1991)
Az RHCP frontembere a kaliforniai partoknál játszotta el a balhés szörföst, a főszereplő Keanu Reeves ellenében. (SPOILER: a film egy másik jelenetében pedig csúnyán pórul járt). 
5. Flea: Vissza a jövőbe 2-3. (1989-1990)
...és ha már Red Hot Chili Peppers: a basszer Flea a kultikus Vissza a jövőbe trilógia második és harmadik részében tűnt fel, a főhős Marty McFly ellenlábasaként. Érdekesség, hogy nem csak itt, hanem több mint 20 filmben volt beugró, először a Francis Ford Coppola által jegyzett Kívülállókban játszott.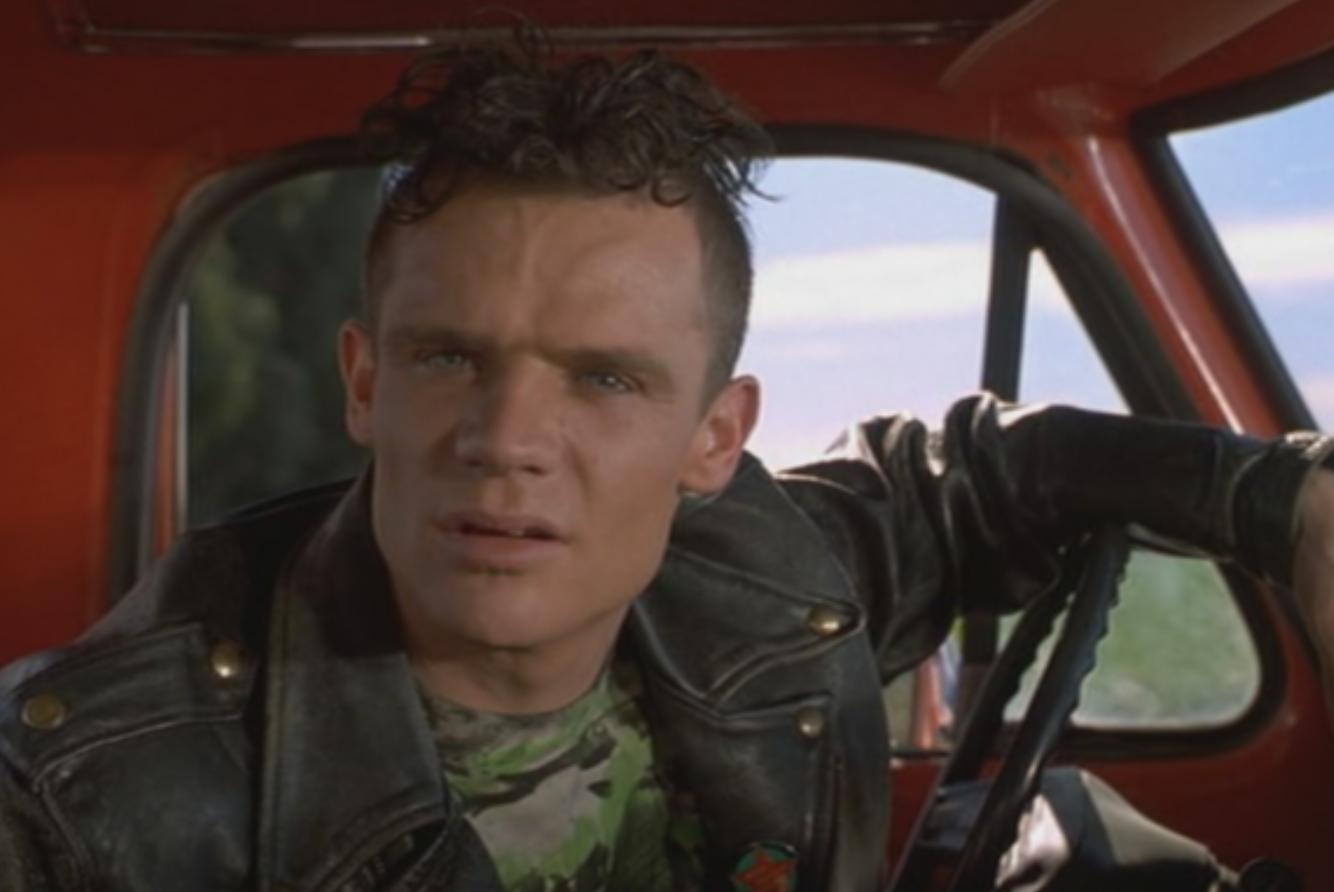 6. Jon Bon Jovi: U-571 (2000) 
Jovi feltűnése a filmben igazából nem is cameo, hiszen gyakorlatilag egy teljes szerepet eljátszott a tengeralattjárós-háborús filmben olyan színészek mellett, mint Harvey Keitel vagy Matthew McConaughey. Az Enigma titkának fejtegetéséhez Bon Jovi egy ízléses frizurát választott, bár ő sosem az igazán hosszú rőzséjéről volt híres (kivéve a felejthetetlen '80-as éveket).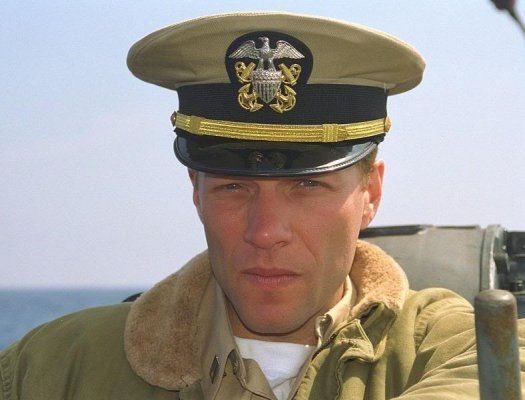 7. Iggy Pop: Halott ember (1995) 
A fekete-fehér western Johnny Depp egyik rendhagyó filmje, amelyben Iggy Pop egy testhezálló (?) transzvesztita szerepben bukkant fel. 
8. Rob Halford: A por (2002)
Júdás papja a (fekete) humortól sem ódzkodik. A por című tragikomédia egy alacsony költségvetésű film, amely a drogos szubkultúra zaklatott mindennapjait hivatott bemutatni. Rob Halford mintha a színpadról lépett volna le, hogy szokásos szerelésében eljátsszon egy alulmotivált videókölcsönzői alkalmazottat. 
9. Alice Cooper: Wayne világa (1992)
Ha szubjektíven kellene értékelni a rocksztár-cameókat, akkor azt mondanám, hogy az én világomban ez az első helyezett. Szinte biztos, hogy az egyik legemlékezetesebb a műfajában, amelyet minden rockrajongó ismer, és persze jókedvvel idéz fel. 
10. Lars Ulrich: Felhangolva (2010) 
Ezt a filmet valószínűleg sokan csak azért nézték meg, mert a Metallica dobosa elvállalt benne egy rövid szerepet. Az alkotás ugyanis sem kritikai, sem anyagi szempontból nem törte át a plafont....
11. Frank Zappa: Miami Vice (1985)
A híres krimisorozatban egy Mario Fuente nevű drogdíler szerepét játszotta a szatirikus rock királya a Payback című epizódban. 
12. Eddie Van Halen: Két pasi - meg egy kicsi (2009)
Rossz nyelvek szerint Charlie Sheen ígéretesen induló karrierje kokain formájában szívódott fel az orrlyukában - a '80-as évek vidám bulijai azonban számos értékes kapcsolatot hoztak a színésznek. Számos rockzenésszel ápol jó kapcsolatot, barátai közt tudhatja Slash-t, Bret Michaelst és Eddie Van Halent is, aki szívesen ökörködött egyet Charlie-val a 2000-es évek népszerű tévésorozatában. 
13. George Harrison: Brian élete (1979)
A Monthy Python térsulat mára kultikussá vált filmjében annak idején a studiók nem sok fantáziát láttak, ezért a gyártás költségeit a legendás rockzenész, George Harrison finanszírozta (és ha már így alakult, akkor Mr. Papadopolous szerepét is eljátszotta az abszurd komédiában).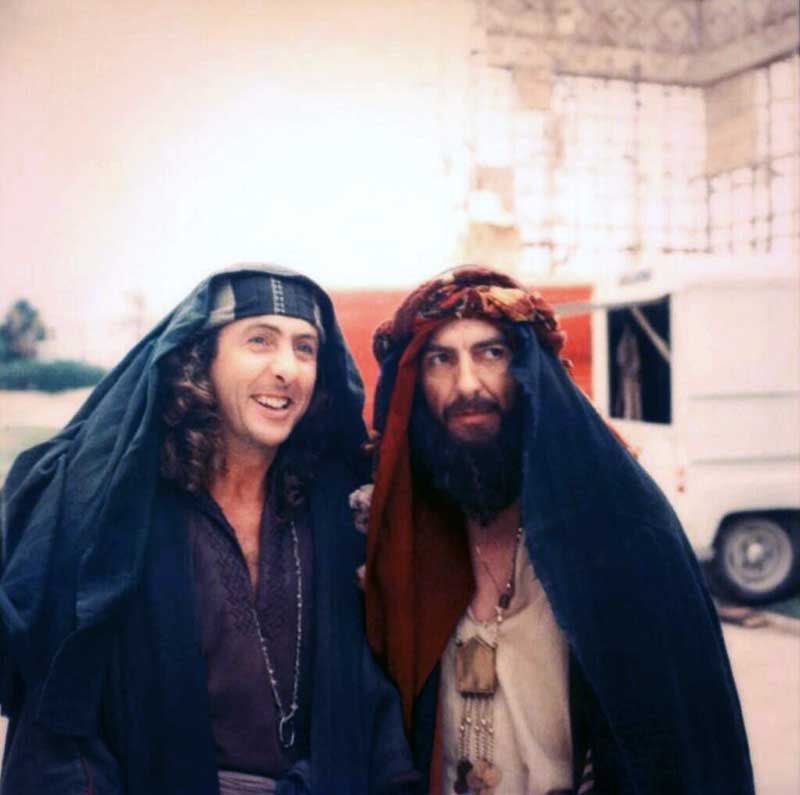 14. Keith Richards: A Karib-tenger kalózai - A világ végén (2007)
Amikor Johnny Depp először öltötte magára Jack Sparow gúnyáját, 2003-ban , már akkor elmondta sok interjúban, hogy a figura megformálásához az elsődleges inspirációjáta  The Rolling Stones legendás bárdistája adta. A film példátlanul sikeres lett, így a folytatások során lehetőség adódott, hogy az inspirációforrás egy apa-figuraként tűnjön fel a filmben. A városi legenda szerint Keef annyira illet a szerepbe, hogy nem sokat kellett rajta maszkírozni sem.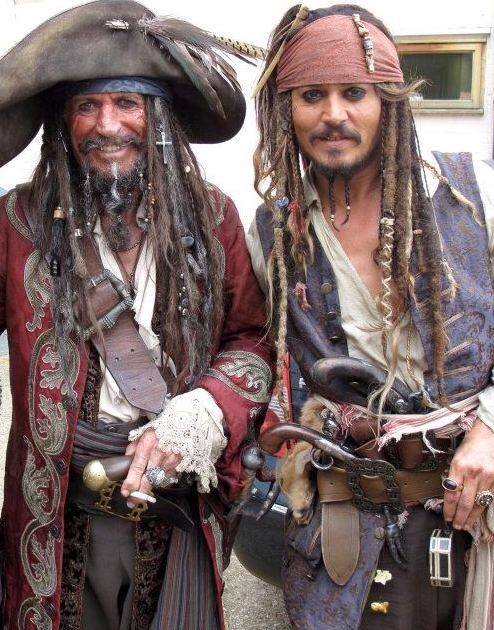 15. Tom Petty: A jövő hírnöke (1997)
A Waterworld című 1995-ös posztapokaliptikus sci-fi sokak szerint az első szög volt Kevin Costner karrierjének koporsójában. A színész azonban csökönyösen vonzódott a műfajhoz, és az óriási bukta után egy hasonló alkotással próbálta visszaédesgetni rajongóit. Így került mozikba 1997-ben A jövő hírnöke című alkotás, ez pedig olyannyira nem sikerült jól, hogy ezt tekintik a színész komolyan vehető filmes karrierje végpontjának. Nos, Tom Petty épp ebben a filmben vállalt el egy epizódszerepet... Az ő pályafutását mindez kevésbé viselte meg. 
16. Guns N' Roses: Holtbiztos tipp (1988)
Piszkos Harry az 1998-as Holtbiztos tippben kétszer is összefutott a Világ Legveszedelmesebb Zenekarával. Duff, Izzy és Slash egy hajón tűnik fel először, később pedig a teljes zenekar felbukkan egy temetési jelenetben. A banda tagjai egyébként uncredited módon válallták a szereplést, vagyis egyiküknek sem található meg a neve a stáblistán. 
17. Steve Vai: Útkereszteződések (1986)
Minden idők legemlékezetesebb gitárhős-filmjében Steve Vai játszotta az ellenlábas szerepét a főhőssel szemben. A jelenetet annyiszor osztották meg már a gitár szerelmeseinek fórumain, hogy milliós nagyságrendről beszélhetünk...
18. Steven Tyler: Polar Express (2004) 
Karácsonyi rock and roll és egy animált manó a 2004-es év nagy decemberi blockbusterében? Igen, ez is Steven Tyler (az Aerosmith többi tagja ebből a téli kalandból kimaradt, valószínűleg nem véletlenül...
19. Mick Fleetwood: Star Trek - Az új nemzedék (1989) 
A Fleetwood Mac alapító dobosa óriási sci-fi-, ezen belül Star Trek-rajongó. A Star Trek talán legsikeresebb tévészériájának második évadában szerepelt is, bár klingon legyen a talpán, aki felismeri a cameózó zenészt.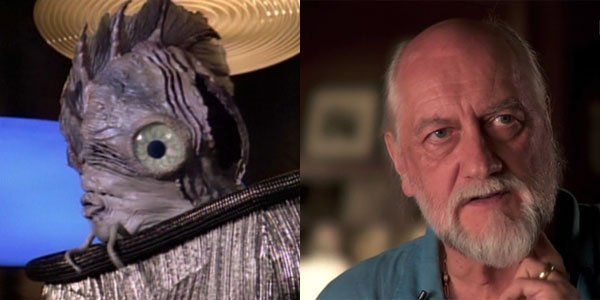 20. Dave Grohl: X-akták (1996)
Azt szinte minden rockrajongó tudja, hogy a Foo Fighters frontembere emlékezetes alakítást nyújtott a Tenacious D, avagy a kerek rockerekben a Sátán szerepében. Az viszont kevésbé ismert tény, hogy ezt egy évtizeddel megelőzően az X-akták misztikus sorozatának harmadik évadában is feltűnt, gyakorlatilag névtelen biodíszletként.