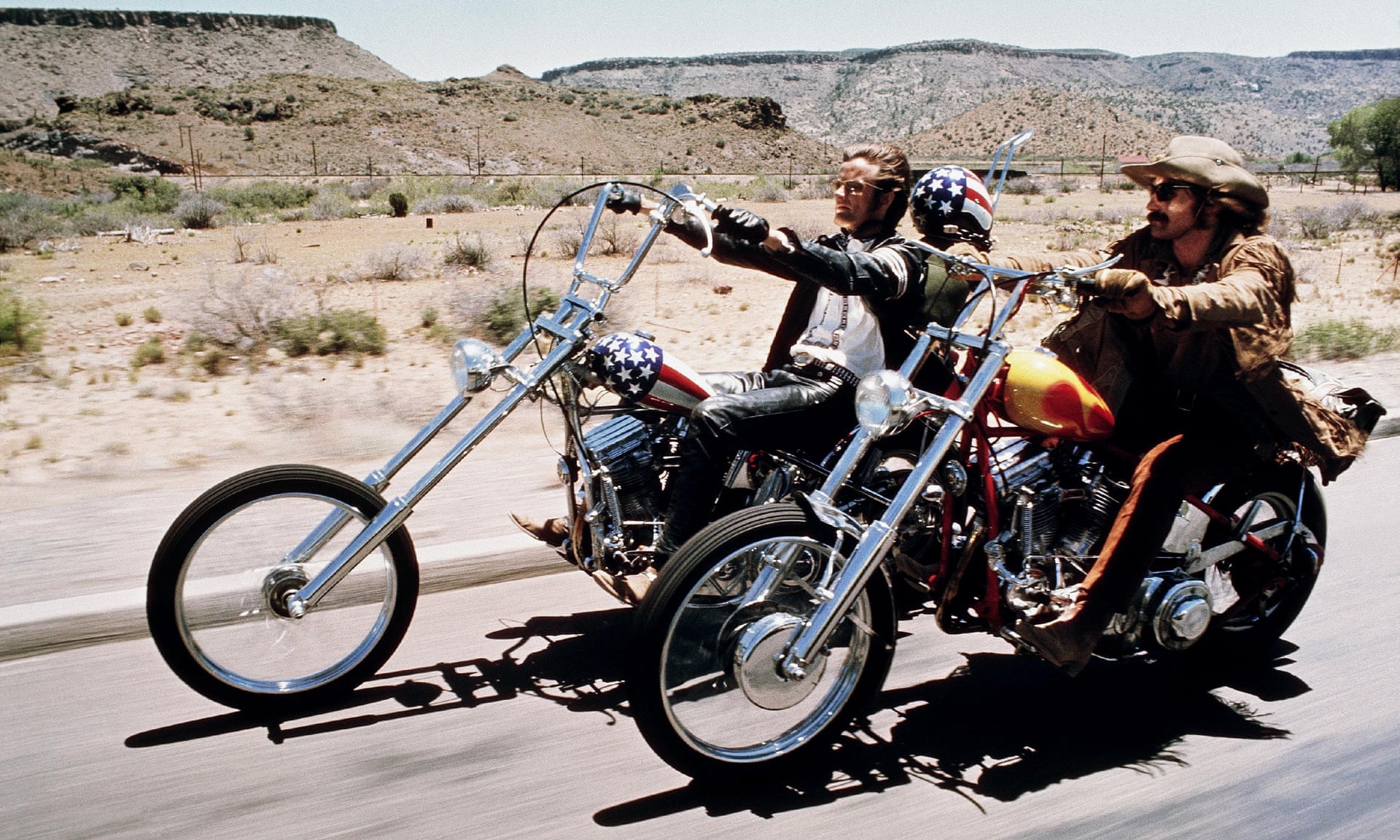 1968-ban jelent meg az a dal, amelyet szinte mindenki kívülről fúj, aki Harley-Davidson, vagy úgy általában bármilyen motor nyergében tölti legszívesebben az időt. A Born To Be Wild nemzedékek rockhimnusza lett, és hiába folyt oly sokáig a csapból is, az eltelt évtizedek során cseppet sem veszített frissességéből: a klasszikus, Steppenwolf-féle verzió azonnal vérpezsdítően hat a rocker szívre, bárhol és bármikor is szólaljon meg. (A feldolgozásairól ugyanez sajnos nem mondható el, rengeteg híres bandának tört bele a bicskája a Culttól az INXS-ig: hiába a profizmus, valamiért a későbbi változatok mind erőltetettnek tűnnek.) De vajon miképp jött világra minden idők egyik legjelentősebb rockslágere? Ezúttal ennek történetét "meséltetem" el nektek a két főkolompossal.
Mars Bonfire (igazi neve Dennis Eugene McCrohan), a Born To Be Wild komponistája számos nyugati újságcikkben nyilatkozott a dal keletkezéséről 1968-tól napjainkig, ezekből állítottam össze az alábbi összegzést: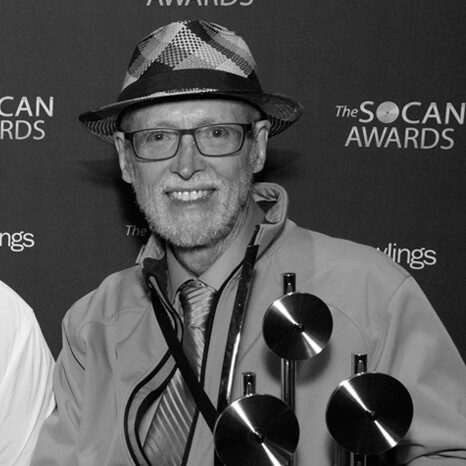 Az öcsémmel, Jerryvel Torontóban igyekeztünk betörni a zenei életbe, és csatlakoztunk egy Sparrow nevű csapathoz, amelynek a tagjaiként a '60-as évek második felében a pszichedelikus hippi rock Mekkájába, San Franciscóba költöztünk. Rengeteget drogoztunk, Janis Joplin és a Doors előtt léptünk fel, de valami hiányzott az összképből, úgyhogy nem futott be a zenekar. Kiléptem belőle, és elkezdtem önállóan dalokat írni, meg az addiginál is több drogot szedni, aminek aztán az lett az eredménye, hogy felvettem a hangzatos és nem túl szerény Mars Bonfire nevet. 1968-ban vásároltam egy ütött-kopott Ford Falcont, és rendszeresen kirándultam vele a kaliforniai hegyekbe és sivatagba, ahol tökéletesen szabadnak éreztem magam. Az egyik ilyen kiruccanás alkalmával írtam meg "fejben" a Born To Be Wild-ot. Aznap jutott eszembe a fő gitártéma és a szöveg nagy része is. A bóklászásom közben hatalmas vihar és égzengés kerekedett, és ennek hatására megszületett az a sor, hogy "I like smoke and lightning, heavy metal thunder". Kutattam az elmémben a megfelelő kifejezés után, ami leírná a villámok erejét, és visszaemlékeztem a középiskolai kémiaórákra, a periódusos rendszerre, meg a nehézfémek kategóriájára… Egyszerűen csak jó választásnak tűnt: nehéz fém mennydörgés. Végül egy egész zenei műfajt szabadítottam ezzel az egy mondattal a világra. Egyetlen kiadó sem érdeklődött a szerzeményem iránt, úgyhogy Jerrynek adtam, aki épp ekkor szállt be dobolni a Sparrow pár ex-tagját is felvonultató új bandába, a Steppenwolfba. Felvettem nekik a számot demóként, aminek nem sok köze van a végleges verzióhoz: csak prüntyögök benne a gitáromon és szinte suttogva énekelek. John Kay és a fiúk teljesen a saját képükre formálták az ötletemet. A Szelíd motorosok világslágert csinált a dalomból, Dennis Hoppernek és Peter Fondának köszönhetem, hogy úgy élhetek a jogdíjakból, hogy nincs gondom semmire: még midig túrázom szerte Kaliforniában, sőt profi túravezető vagyok, vad és szabad. Ha nincs a Born To Be Wild, valószínűleg úgy végeztem volna, mint sok ismerősöm: a General Motors egyik gyárából mentem volna nyugdíjba Kanadában. Mellesleg a sors iróniájának tartom, hogy pont egy olyan dalból lett nagy motoros rocker sláger, amelyet valójában egy tipikus családi autóval történő kirándulgatás ihletett.
John Kay, a Steppenwolf énekes-gitárosa a Guardian-nek számolt be a Born To Be Wild születésével kapcsolatos emlékeiről: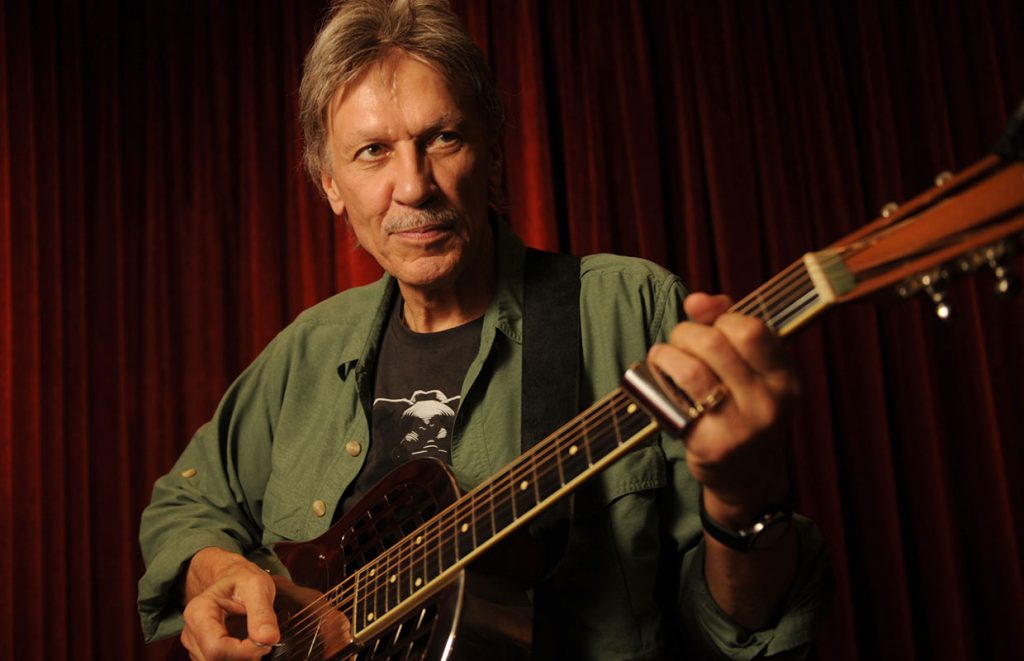 Amikor Dennis elhozta a demóját Jerrynek, senki sem volt otthon, úgyhogy bedobta a padlóra a kazettát a levélnyíláson át. Jerry kutyája, Tiffany rögtön játéknak vélte, és alaposan megrágta, de csodával határos módon lejátszható maradt a felvétel. Dennis verziója igen gyöngécske volt – ő sem tagadja −, de úgy éreztük, egy jókora rúgással életet zúdíthatunk belé. A második világháború idején születtem Kelet-Poroszországban. Az apám elesett az orosz fronton, az anyám pedig az életünk kockáztatásával szöktetett át a ruszki megszállóktól hemzsegő német területről az amerikaiak által ellenőrzött részre, majd 1958-ban Torontóba, 1963-ban pedig New Yorkba vitt. Mindig az volt a legfontosabb neki, hogy a lehető legjobb életet biztosítsa a látássérült fiának, és minden akadályt leküzdött, ami az útjában állt. A Born To Be Wild számomra egyrészt a szabadság érzéséről, másrészt az ő bátorságáról szól. Lehet abban némi sorsszerűség, hogy pont akkor költözött a szomszédságunkba egy feltörekvő zenei producer, Gabriel Mekler, amikor épp minden egyes nap a Born To Be Wild-ot csiszolgattuk a próbákon. Gabrielnek felkeltette a figyelmét a lárma, szerződtetett minket a Dunhillhez, aztán Hopperék felhasználták a dalt a Szelíd motorosokban, és utána az egyik legnépszerűbb amerikai zenekar voltunk éveken át. Ma már szinte nem is készül motoros témájú film a számunk nélkül, bár én a hatvanadik után feladtam, hogy mindet megjegyezzem. A NASA sokáig a Born To Be Wild-dal ébresztette az asztronautáit a Nemzetközi Űrállomáson. Amikor pedig először landolt Mars-járó a Vörös Bolygón, az is a mi dalunkra kezdett gördülni a planéta porában. Tehát szó szerint univerzális ma már ez a szám. Egyébként kifejezetten ironikusnak vélem, hogy a világ legnagyobb motoros slágerét egy olyan pasas énekli, aki annyira rosszul lát, hogy még jogosítványa sincs. 
Bonfire 1968-ban, a Steppenwolf élvonalba kerülése után jelentette meg első szólóalbumát, rajta a saját maga által énekelt Born To Be Wild-dal. Később Dél-Kalifornia egyik leghíresebb túravezetője lett, ma is aktív sportember és a vadon szerelmese.
John Kay, aki a Born To Be Wild és néhány egyéb szám kivételével a Steppenwolf repertoárjának (14 stúdióalbumot jelentetett meg a csapat) fő komponistája, 2006-ban eladta minden általa írt dal jogát, és az ebből befolyt tekintélyes összegből feleségével, Juttával elefántmenhelyet alapított olyan ormányos óriások számára, amelyek cirkuszokból vagy tönkrement állatkertekből kerültek hozzá. Mint mondta:
Évtizedeken át énekeltem arról, hogy vadnak születtem. Az életem hátralévő részét a vadak szolgálatának akarom szentelni.