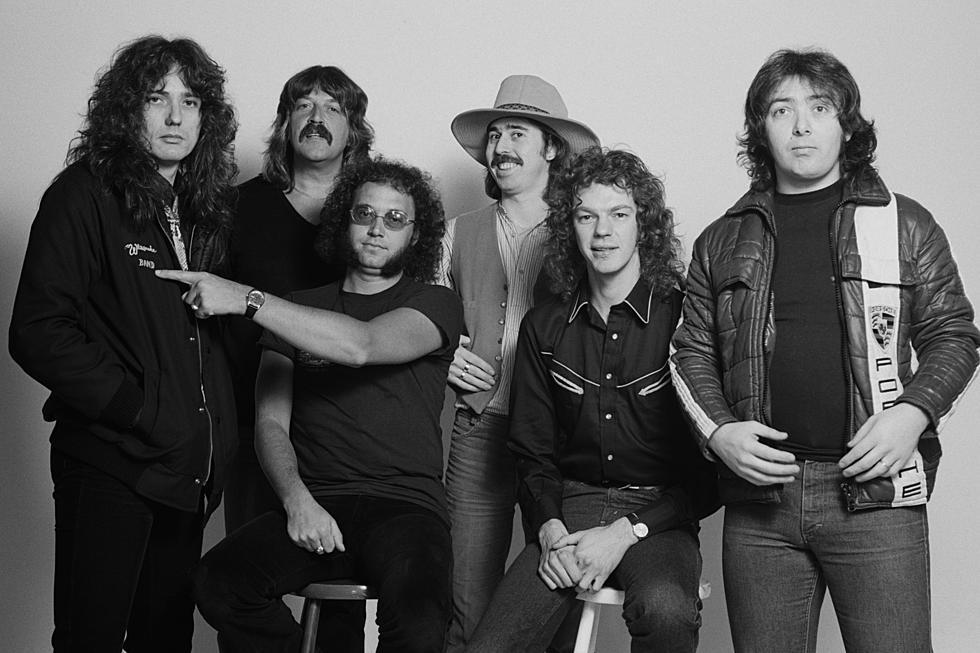 1979-re a Whitesnake túl volt egy EP-n és két stúdióalbumon, és bár még messze nem számított akkora stadionbandának, mint amilyen 1987-ben vált belőle, mindenképp a brit rockszíntér élbolyába tartozott, a bluesban érlelt hard rockot pedig senki sem nyomta olyan hitelesen, mint ez az alakulat. Jon Lord, a Deep Purple billentyűse még az első, Trouble című album készítése idején csatlakozott a csapathoz, a második anyag (Lovehunter) turnéjának megkezdése előtt pedig újabb Purple-nagyágyúval bővült a tagság: David "Duck" Dowle dobost Ian Paice váltotta.
Természetesen ilyen előzmények után a rocksajtóban megindultak a találgatások arról, vajon nem a Deep Purple újjáalakítása folyik-e éppen (Coverdale az említett zenekar énekeseként ügyködött 1973 és 1976 között). Erről azonban szó sem volt, sőt a Whitesnake még csak afféle "álruhás" Deep Purple-nek sem volt tekinthető: a zenei irányt a frontember főnök szabta meg, Lord − aki jellegzetes Hammond-virtuózságát nemhogy nem tolta előtérbe ezúttal, de szigorúan csupán aláfestői szerepet kapott – és Paice pedig megbízható kisegítőkként tették a dolgukat.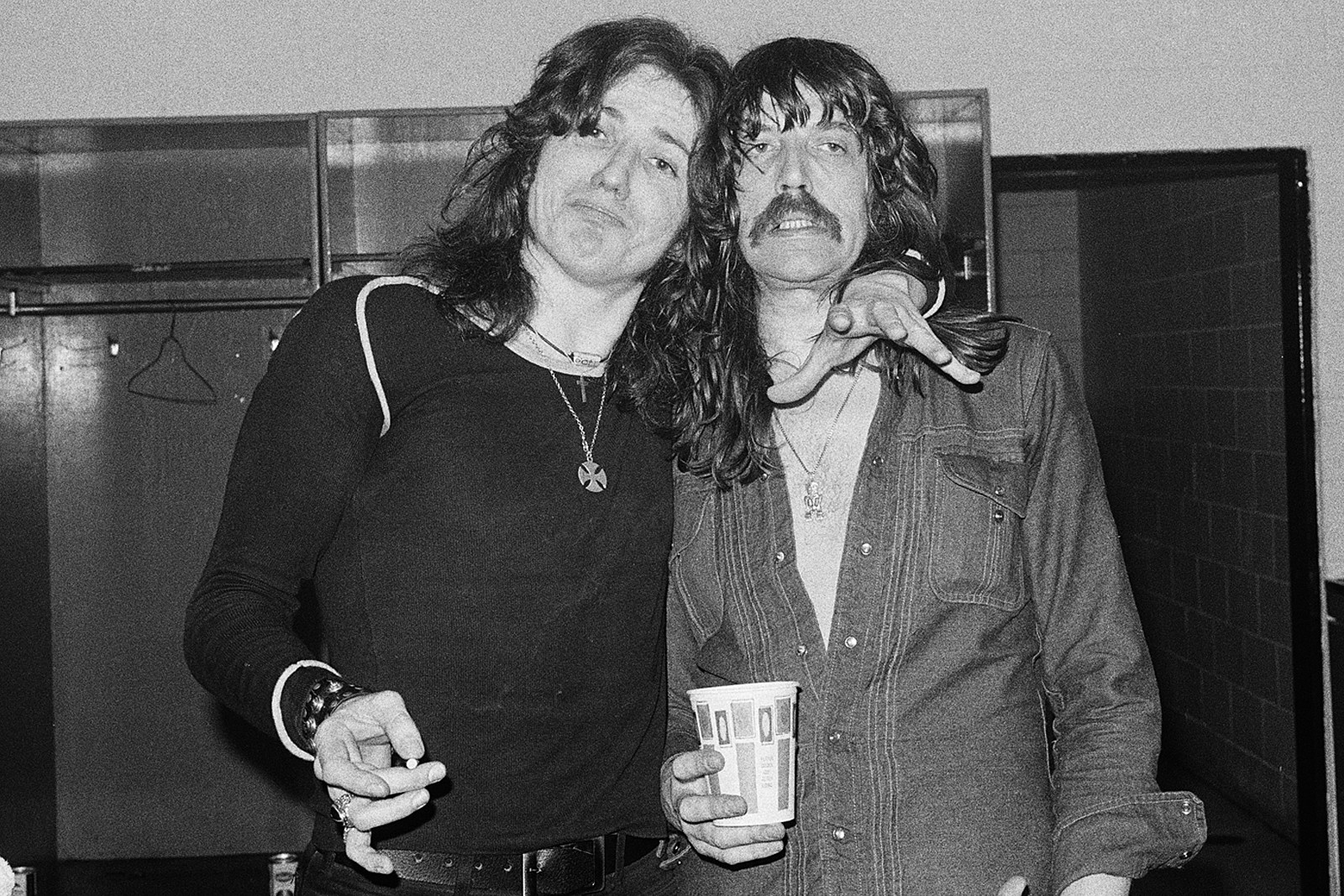 A Ready An' Willing-re keresztelt harmadik stúdióanyag felvételei a surrey-i Ridge Farm stúdióban zajlottak − eleinte Bernie Marsden gitáros nélkül, akinek esze ágában sem volt időben hazatérni afrikai kiruccanásáról (amiért Coverdale mester kiadós fejmosásban részesítette később). Az előző alkalmakkor jól bevált dalírási recept nem változott: Coverdale, Marsden, és a másik gitáros, Micky Moody kizárólag olyan számokkal rukkoltak elő, amelyek ismét igazolták, hogy a macsó hard rocknál keresve sem találhatna jobb afrodiziákumot a kemény riffektől és a férfias orgánumtól elérzékenyülő női közönség.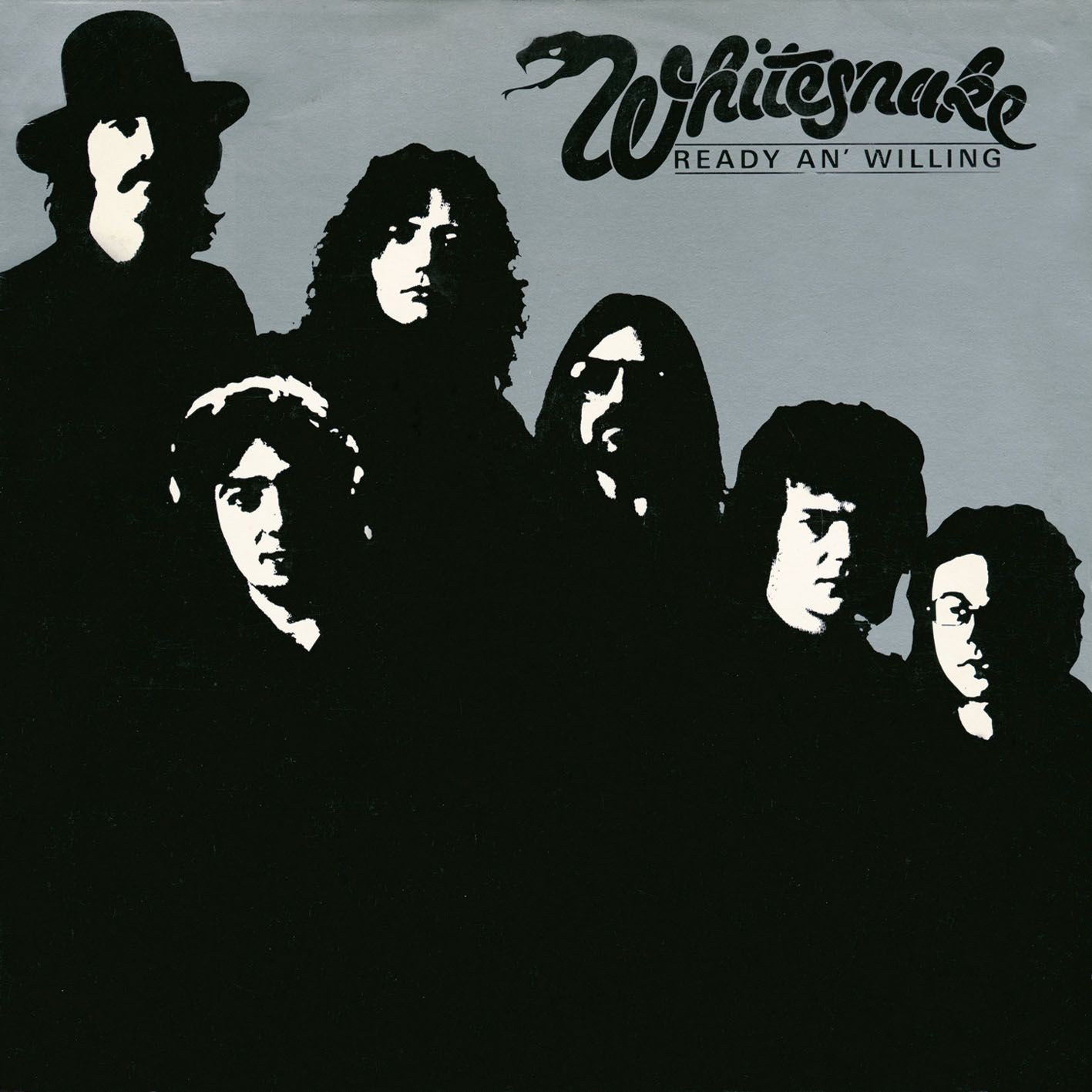 Nem lehet elégszer hangsúlyozni, hogy míg Coverdale saját bevallása szerint folyton a nagybetűs SZERELEMről énekel, valójában kizárólag a szexen jár az esze, méghozzá azon a fajtán, amely ellen megvetéssel elegy felháborodással agitálnak napjaink PC-től puskaporos hangulatú feminista gyűlésein. Tény és való, hogy Davidünk az igazi "sallangmentes" ősmacsó mintapéldánya, aki azonban – ha tetszik, ha nem – nők százezrei számára rock-szexistenné vált.
A lemezt az asszony után többé nem síró férfiak himnusza, a Fool For Your Loving nyitja, amely a bluestól megtermékenyült hard rock egyik fő alapvetése, Neil Murray feledhetetlen basszusgitározása viszi benne a prímet. Érdekes módon a zenekar eredetileg B. B. Kingnek szánta, de az utolsó pillanatban úgy döntöttek, maguk veszik fel: jól tették, ugyanis ezzel megszületett az első jelentősebb sikerdaluk, amely a 13. helyig jutott a brit slágerlistán. A Sweet Talker színtiszta szexizmus, amelyben Coverdale a kiszemelt prédáját nemes egyszerűséggel leszukázza, ráadásul azt is sejteti, hogy… khm… még nem fejezte be a középiskolát. Az efféle, az embert ma már minimum meghökkenést jelző szemöldökfelhúzásra késztető dalszövegek a rock and roll születésétől egészen a '90-es évek elejéig nagyobb gyakorisággal bukkantak fel a világhírű előadók repertoárjában, mint gondolnánk.
A manapság is koncertfavorit címadó tétel a tettre kész és a felesleges körök lefutására egyáltalán nem vágyó, rögtön a lényegre törő fickók össznépi kedvence. A negyedikként felcsendülő Carry Your Load a Free szellemiségét idézi (a brit blues rock banda óriási hatást gyakorolt az utánuk érkező kollégák többségének muzsikájára), a Deep Purple When A Blind Man Cries és Soldier Of Fortune című dalainak hangvételét felelevenítő Blindman-ben pedig Coverdale a szerelmét (vagyis szexpartnerét) vesztett macsó vándorok  magányosságán kesereg büszkén és férfiasan. Az Ain't Gonna Cry No More (az igazi férfi nem sír, ezt már megtanultuk az album egy korábbi dalából, de ismétlés a tudás anyja…) egyszerre könnyed és kemény tétel americana ízekkel, és meglepő módon némi Yes-jellegű billentyűjátékkal Jon Lord jóvoltából.
Az érzéki blues-t nyújtó Love Man már a címével is elárulja, hogy az énekesének ars poeticájaként fogható fel, aki sosem fogja kevés szabadidejét Wittgenstein műveiben való elmélyülésre vesztegetni neccharsinyás bombanők becserkészése helyett. A Black And Blue laza rock and rollja olyan sorokat vág a képünkbe, mint például "sosem hívsz, bébi, amíg a pasid le nem lépett otthonról" vagy "gyere csak ide, bébi, és szeress kékre-zöldre" (ez utóbbi a gyengédség helyett az állatias "összemelegedés" jegyében telő légyottot feltételez). A lemezt a She's A Woman veretes hard rockja zárja, amelyet Coverdale állítása szerint akkori feleségéről, Juliáról írt, aki "se nem fiatal, se nem öreg"; pusztán ízig-vérig nő, és ez a lényeg – a sajátságos mikrofonállvány-tartásáról is híres énekes valószínűleg életfilozófiája esszenciáját zsúfolta e dalba.
A Ready An' Willing meghozta a várva várt áttörést a Whitesnake-nek, amely ezek után egyre nagyobbakat lépett előre. A lemez a brit eladási listán a 6. helyig jutott, és 40 év elteltével kijelenthető, hogy a hard rock univerzum igazi klasszikusa: a műfaji kliséket hatásosan és kellő öniróniával puffogtatja, miközben csupa fogós dallammal ragad meg a hallójáratokban. Ahogy annak idején Geoff Barton a Sounds magazinnak írott lemezkritikájában találóan, bár némileg képzavarosan megjegyezte, "David Coverdale az fajta übermacsó, aki a színpadon gorillaként veri a mellét, és farkasüvöltéseket hallat: "Szeress, bébi!", közben azonban végig az a gyanúnk, hogy ez csak egy póz, nem is gondolja ő mindezt komolyan." Mit is mondhatnék még? Tessék (újra) meghallgatni az albumot… Elvégre 40 éves!