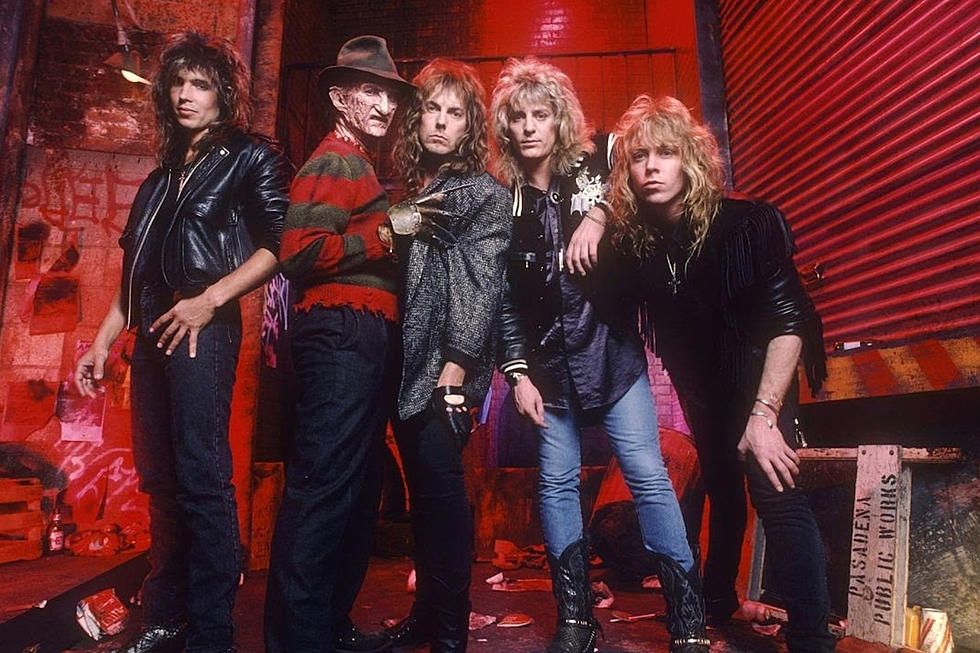 A Don Dokken énekes és George Lynch gitárfenomén által vezetett Dokken 1985-ös albuma, az Under Lock And Key az amerikai lemezeladási lista 32. helyéig jutott, így a zenekar bekerült azon hard rock bandák közé, amelyektől a kiadójuk még nagyobb dobást várt a közeljövőben. Cliff Burnstein, a Dokken menedzsere jó barátja volt Wes Craven filmrendezőnek, a Rémálom az Elm utcában franchise kitalálójának, és megbeszélte vele, hogy a készülő harmadik rész, az Álomharcosok fő betétdalát a protezsáltjai fogják előadni. Ez lett a Dream Warriors, amelynek videoklipje rögtön a szupersztárok közé repítette a bandát.
A dal 1987 februárjában jelent meg, és a film, valamint az MTV-n folyamatosan felbukkanó videoklipje révén akkora hírnevet szerzett a zenekarnak, hogy a novemberben kiadott Back For The Attack című albumuk (amelyre természetesen a Dream Warriors is felkerült) az év egyik legsikeresebbjévé vált, a 13. helyig kúszott fel az eladási listán. Az áttörést meghozó klipben több bevágás szerepel a harmadik Rémálomból: elsősorban olyanok, amelyekben a Patricia Arquette és Robert Englund által alakított főhősök láthatók. A két színész ráadásul külön a videóhoz forgatott felvételeken is megjelenik: Az Arquette által játszott Kristen Parkert Englund Freddy Kruegerje fenyegeti, ám feltűnik a színen a Dokken, amelynek legénysége a rock erejével győzi le az áldozatai álmaiba behatoló vérszomjas gyilkost. A klip végén Mr. Krueger ezúttal saját rémálmából ébred: rájön, hogy a Dokkennel való összecsapást csupán vizionálta alvás közben.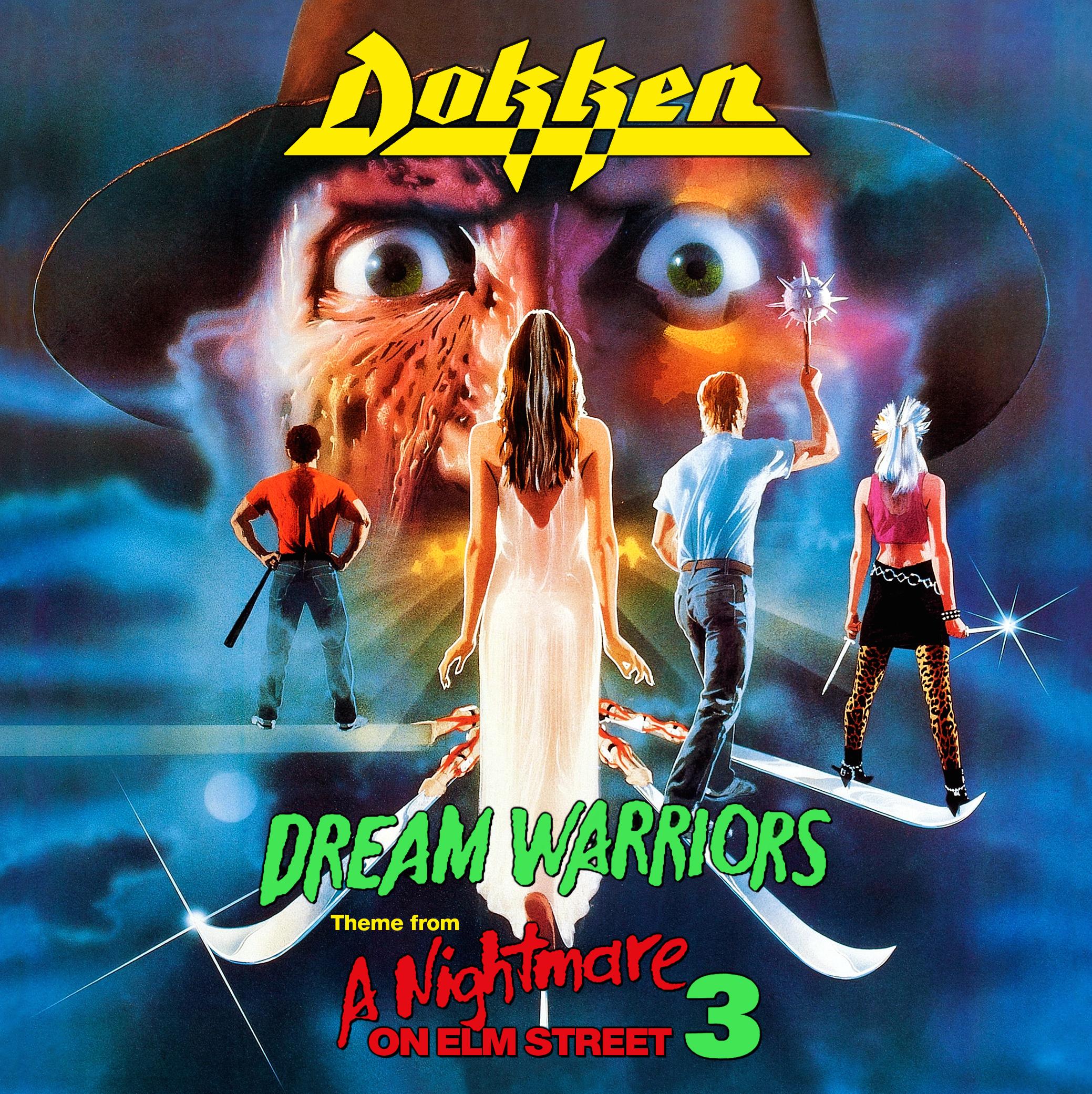 A szétégett arcú álombéli szadista figurájával világsztárrá vált Robert Englund komoly színpadi Shakespeare-színészként kezdte, majd 10 éven át játszott tévés és filmes mellékszerepeket. 1984-ben, a Rémálom az Elm utcában első részével robbant be a köztudatba, és ezzel Hollywood egyik első számú főgonosza lett. Cseppet sem válogatós, B-filmek tucatjaiban is tiszteletét tette az utóbbi évtizedek során. A nyolcvanas évek végén nálunk forgatta Az operaház fantomja magyar koprodukcióban készült horroradaptációját, és egy korabeli Fangoria magazinos interjúrészlet szerint a következő emlékeket őrzi hazánkról:
Budapesten remek stáb várt minket… Hatalmas öröm volt itt forgatni, mivel Magyarországon a filmipar állami kézben van, és ennek eredményeképp minden este fél hétkor befejeztük a munkát. Ez igencsak tetszett nekem, ugyanis Hollywoodban addig dolgozol, amíg össze nem esel. Budapesten a napi meló végeztével maradt időm elmenni vacsorázni, nézelődni. A város olyan, mint egy lepusztult, mocskosabb Párizs, az éjszakai élete pedig egyenesen bizarr. Bementem például egy bárba, ahol szemtanúja lehettem, ahogy egy oroszokból álló kompánia megpróbál felszedni pár hiányos fogazatú Meg Tilly-hasonmást. Furcsa élmény volt, annyi szent…
Englund nevéhez fűződik a B-horroros idézetgyűjtemény egyik legklasszikusabb örökzöldje, amely akkor hangzik el a szájából, amikor Tobe Hooper Élve elfogyasztva című 1976-os alkotásában – amelynek első képkockáin pont a későbbi Freddy Krueger slicce látható – épp a lefixált menetre készülődik egy örömlánnyal: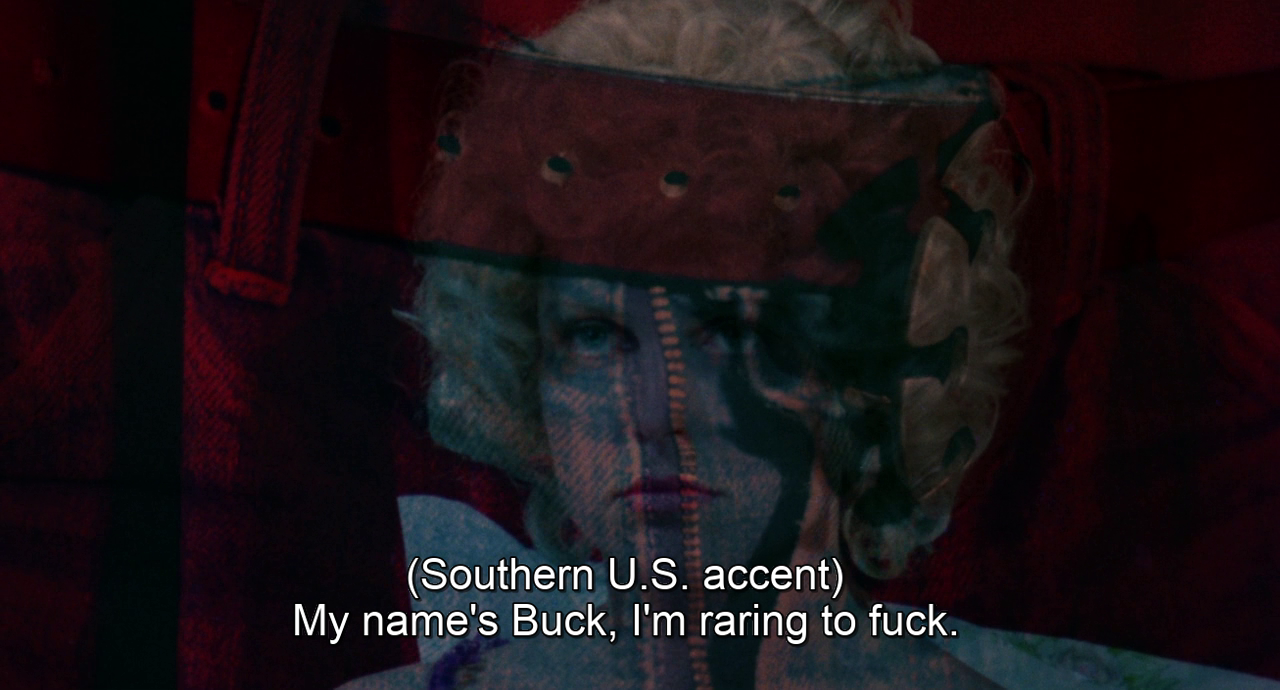 Englund redneckjét nem sokkal eme csúcsbunkó beszólása utána felfalja egy mértes krokodil. Az amerikai mozi legfőbb tolvaj szarkájának, Quentin Tarantinónak annyira megtetszett az ominózus aranyköpés, hogy a Kill Bill első részében szinte szó szerint ugyanezt mondja Uma Thurmannek a megerőszakolója.
Ráadás:
Ilyen ártalmatlanul fest Freddy Krueger életre keltője, ha épp komikusi tehetségét csillogtatja meg…