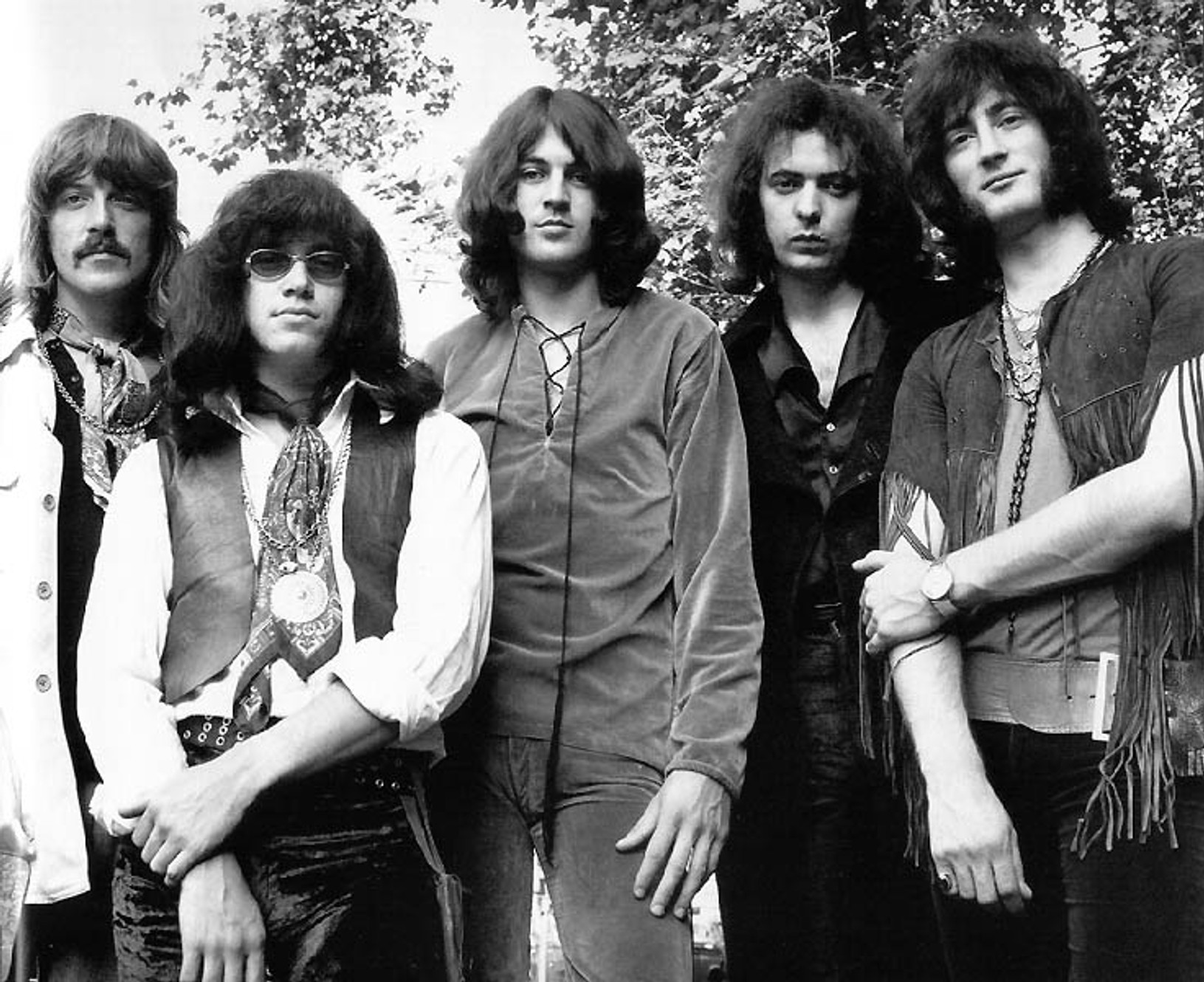 Az 1970-es év elejére a Led Zeppelin túl volt két hard rock alapmű albumon és meghódította az egész világot. Februárban a Black Sabbath kiadta első nagylemezét, amely a hard rock és a heavy metal műfajban azóta egyaránt mérföldkőnek számít. A Deep Purple azonban egyelőre csupán a nyomukban kullogott. A csapat az első három lemezén még pszichedelikus progresszív rockot játszott, és mindhárom addigi (mérsékelt sikerű) slágerük feldolgozás volt: a Hush Joe South-tól, a Kentucky Woman Neil Diamondtól és Phil Spector Tina Turner által híressé tett dalának, a River Deep, Mountain High-nak az adaptációja. 1969-ben új énekes és basszusgitáros került a bandába Ian Gillan és Roger Glover személyében, de a velük készített első anyag, a Jon Lord szimfonikus törekvéseinek hódoló Concerto For Group And Orchestra nem váltotta be a hozzá fűzött reményeket. A Deep Purple legénysége nem akart továbbra is a másodvonalban tengődni. A magabiztos fiatalemberek elhatározták, hogy az ötödik albumukkal most aztán tényleg befutnak, méghozzá kőkemény hard rock zenekarként.
Az In Rock dalai egytől egyig alapos érlelés eredményei: a zenekar a nyugat-londoni Hanwellben lévő próbatermében heteken át dolgozott rajtuk, majd a két új tag tűzkeresztségének számító turnén sorra felvették a repertoárba a kiadás előtt álló friss szerzeményeket. A Gillan és Glover részvételével zajló első koncertkörút ágyazott meg egyébként annak a mérhetetlen ellenszenvnek is, amelyet az énekes és Ritchie Blackmore gitáros immár öt évtizede éreznek egymás iránt. Blackmore egy 1996-os interjúban így emlékezett vissza a Gillanhez fűződő kapcsolata szempontjából vízválasztónak bizonyuló eseményre: 
Mindig is imádtam gyerekes csínyeket elkövetni a zenésztársaim kárára. Az egyik 1970-es koncertünk után azt vettem észre, hogy Ian igencsak felöntött a garatra, és amikor dülöngélve elindult a mellettem lévő szék felé, úgy döntöttem, megtréfálom. Nekilátott az ülepe kényelembe helyezésének, én meg gyorsan kirántottam alóla a bútordarabot. Arra számítottam, hogy pusztán fenékre esik, és utána mindketten jót röhögünk a dolgon. De sajnos elfeledkeztem arról az apróságról, hogy mögöttünk körülbelül 5 méteres mélység tátong. Ian hátrazuhant a feketeségbe, és kiterült. Amíg újra mozogni nem kezdett, azt hittem, meghalt, akkorát koppant a feje földet éréskor. Szerencsére túlélte, viszont – véleményem szerint attól, hogy beverte a kobakját, és valami történt az agyával – másnapra teljesen megváltozott a személyisége, és többé nem jöttünk ki egymással.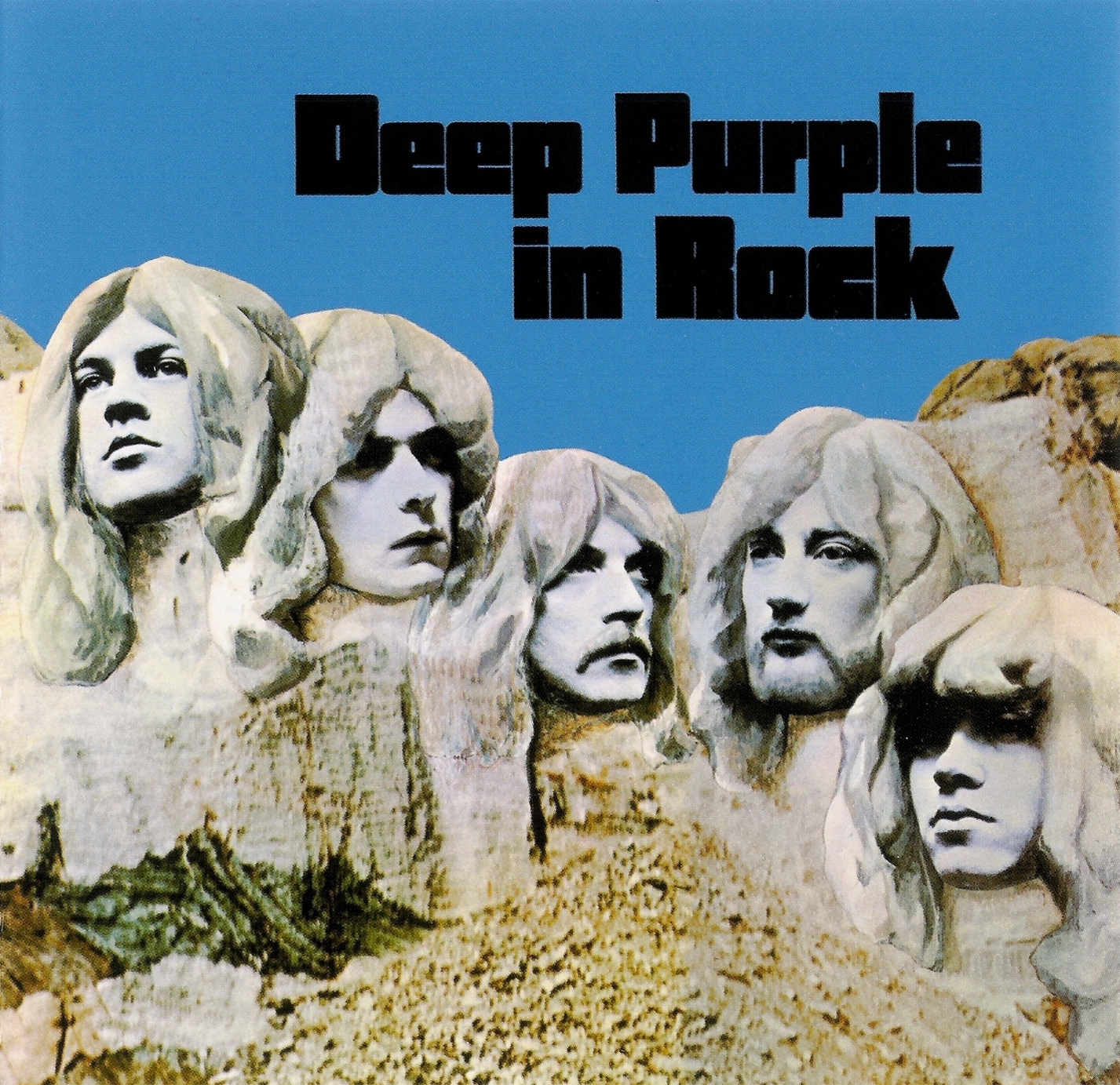 A csapat a híres Abbey Road Stúdióban látott neki a lemezfelvételnek. A tagok teljes egyetértésben úgy határoztak, hogy nem fogadnak fel producert, a hangmérnöki munkával pedig egy feltörekvő ifjút, Martin Birchet bízták meg. Gillan így indokolta a döntést: 
Mindannyian pontosan tudtuk, merre tartunk, és mit akarunk. Semmi szükség nem volt egy producerre, aki kora délután már drogmámorban szendereg a keverőpultra dőlve. Sajnos a többségük akkoriban így viselkedett, és egy efféle fazon csak hátráltatott volna minket. Martin zsenialitása abban állt, hogy nem szólt bele, hogyan zenélünk és milyen számokat írunk, viszont a hangzásra maximálisan odafigyelt: például úgy mikrofonozta be a dobokat, hogy azok úgy szóljanak, mintha mellettük állnál egy szobában, amikor Ian Paice püföli őket.
A lemez 1970 júniusában jelent meg, és a brit, valamint az amerikai zenei sajtó azonnal a szívébe zárta; nem győzték dicsérni a Birch által kreált nyers és erőteljes hangzást és a csapat új irányelvei alapján született kőkemény dalokat. A lemezt indító Speed King igazi sodró lendületű koncertfavorit, a Bloodsucker középtempóban döngölő hard rock alapvetés, ahogy a perzselő riffeket tartalmazó Into The Fire is. A Living Wreck blues rockosabb hangot üt meg, de szintén szilaj, a Hard Lovin' Man galoppja meg enyhén szólva hatást gyakorolt egy szintén legendás hard rock együttesre, a debütáló albumával ugyancsak ez évben jelentkező Uriah Heep-re. Az It's A Beautiful Day nevű amerikai hippi alakulat Bombay Calling-jából kölcsönzött alapötletet felvonultató Child In Time progresszív rockba ágyazott drámai ballada, ez a Deep Purple legismertebb dala a Smoke On The Water mellett. Az egyébként kiváló Flight Of The Rat pedig a zenekar legsanyarúbb sorsú szerzeménye. Ian Gillan a következőket mondta róla 2016-os önéletrajzi kötetében:
Ahogy a lemez többi dalát, ez is együtt írtuk, de végül csak a dobosunknak, Ian Paice-nek tetszett, mindenki más utálta. Úgyhogy sosem adtuk elő koncerten.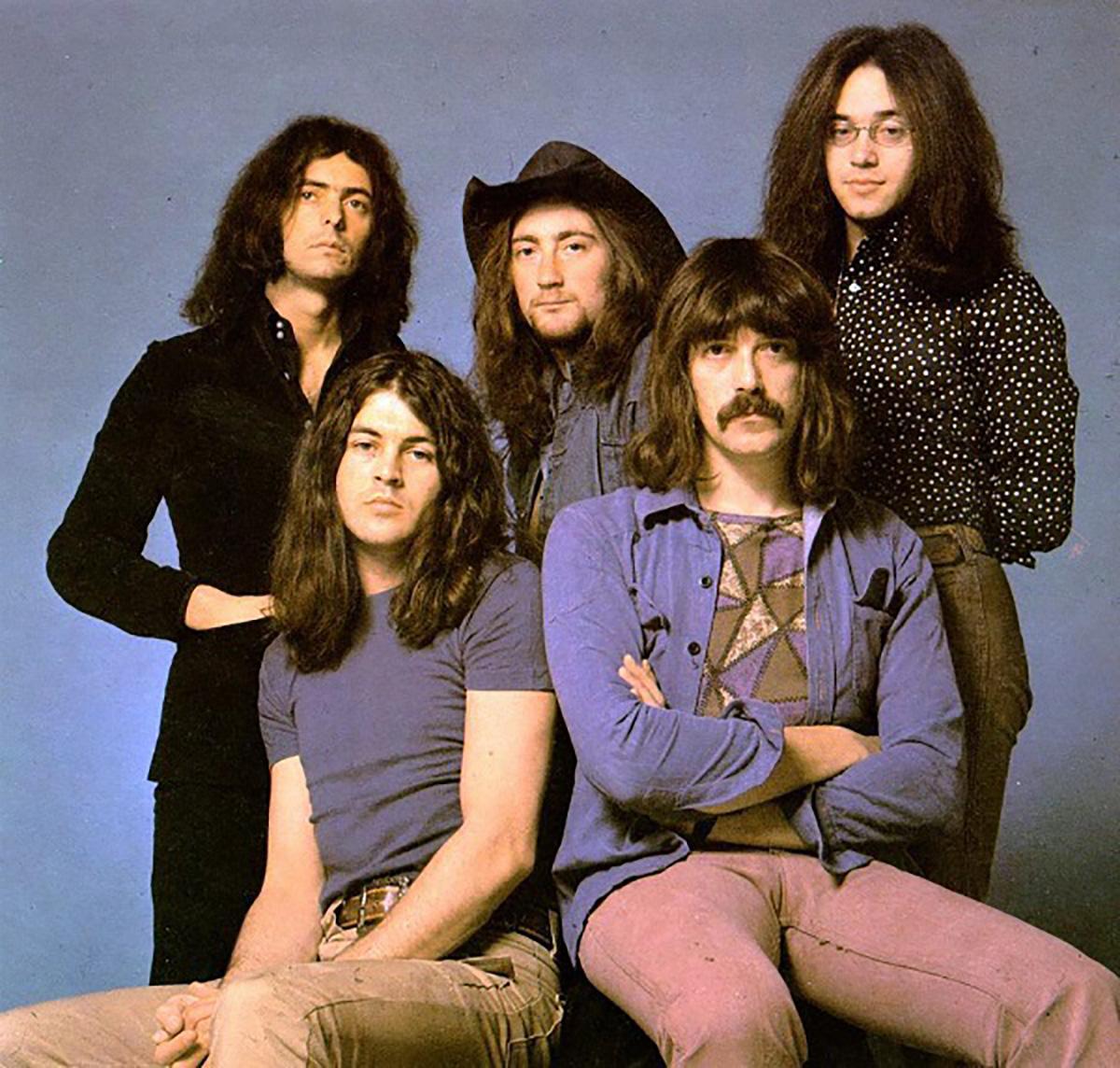 Az In Rock meghozta a Deep Purple-nek azt a világsikert, amire a tagok régóta vágytak, és e lemeznek köszönhetően született meg a brit hard rock "szentháromsága" (Led Zeppelin – Black Sabbath – Deep Purple). A csapat ezt követően 1976-ig kizárólag klasszikusnak tekinthető anyagokat jelentetett meg, ami elismerésre méltó teljesítmény. 1971-ben a Fireball-lal folytatták a diadalmenetet, de ez már egy másik történet…