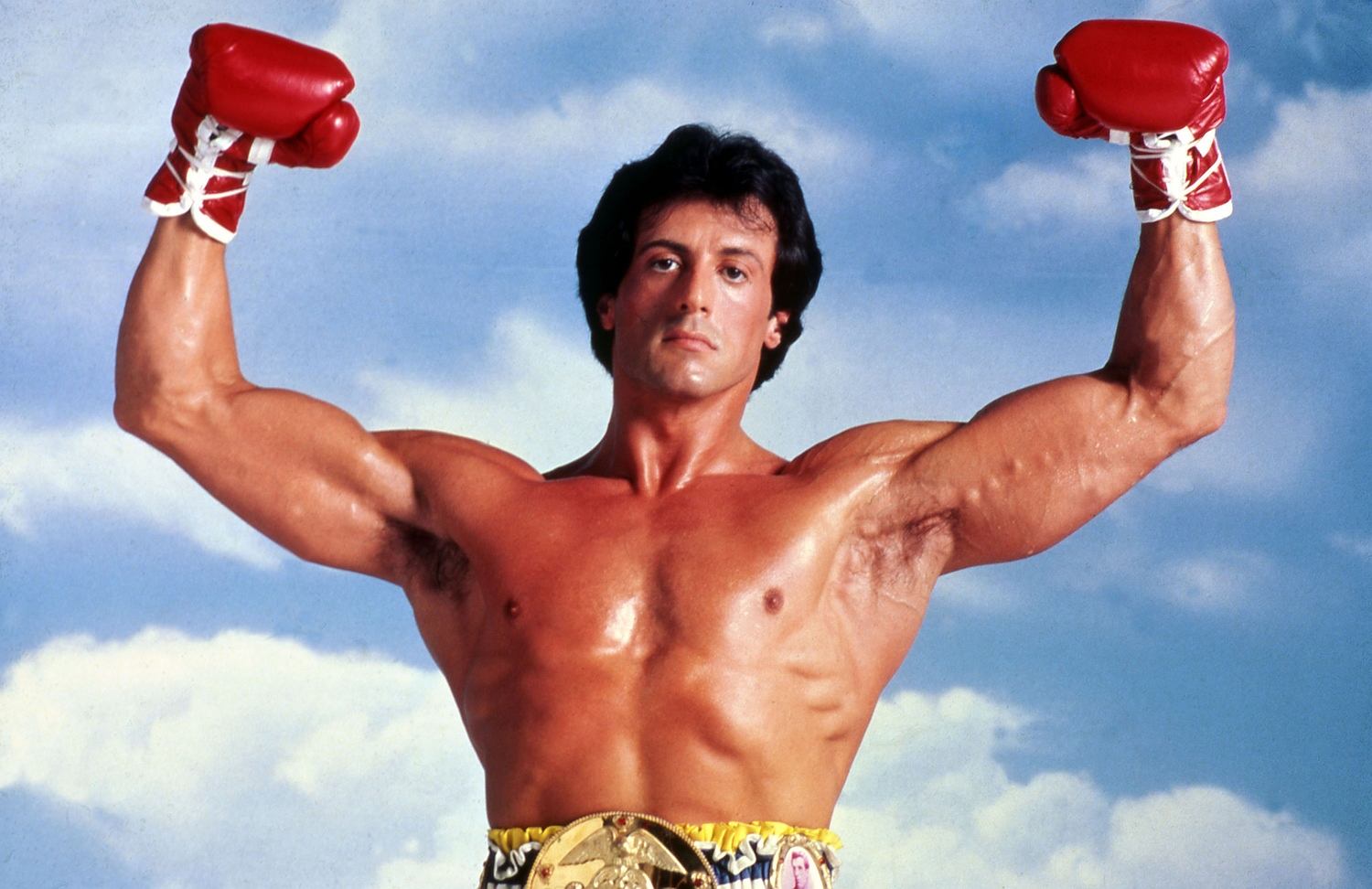 A Survivor harmadik albumának címadó dala – az Eye Of The Tiger − az 1982-es év legnagyobb sikerszáma: 7 héten át vezette az amerikai slágerlistát, és nem csupán egy rakás pénzt, de Grammy-díjat és Oscar-jelölést hozott a dallamos hard rockot játszó chicagói zenekarnak. Mindez persze nem következett volna be, ha nincs egy bizonyos Sylvester Stallone, akinek bejöttek a banda anyagai.
Jim Peterik, a Survivor egykori gitáros-billentyűs főnöke szerint a következőképp zajlott a felkérés:
Az egyik este visszahallgattam az aznapi üzeneteimet a rögzítőről. Stallone-é volt az utolsó. A maga szűkszavú stílusában vészjóslóan csak ennyit mondott: "Sylvester Stallone vagyok. Hívj vissza, beszélnünk kell." Mint később kiderült, Frankie Sullivannek, gitáros- és dalszerző-társamnak is ugyanezt az üzenetet hagyta. Visszahívtam, és közölte, bírja a zenénket, és szeretné, ha mi játszanánk a már majdnem kész Rocky 3. főcímdalát. Azt mondta, olyan nótára vágyik, mint az előző anyagunkról a Poor Man's Son, aminek a ritmusára bokszolni is lehet.
Frankie Sullivan azt nyilatkozta, hogy nem akármilyen dal helyére került a filmbe az Eye Of The Tiger:
Stallone eredetileg a Queen Another One Bites The Dust-ját akarta használni (ez szólt az ominózus jelenet alatt a videokazettán, amit azért küldött nekünk, hogy ráérezzünk a hangulatra), de Freddie-ék nem engedték meg neki. Az Eye Of The Tiger demója maximálisan elnyerte a tetszését: olyannyira, hogy ezt tette a filmbe, nem a stúdióalbumon hallható végleges verziót. Az Eye Of The Tiger három héttel a Rocky 3. bemutatása után jelent meg kislemezen, és szó szerint megütöttük vele a főnyereményt. Előtte még az albérletemre szánt havi 200 dollárt is alig tudtam előteremteni, utána viszont soha többé nem voltak anyagi gondjaim. És a legszebb az egészben, hogy még mindig imádom játszani a dalt. Tényleg ütős, lehetetlen megunni. Csak azt sajnálom, hogy az Ever Since The World Began, a másik szám, amelyet a filmhez készítettünk, végül nem került bele.
A Survivor felelős a Rocky 4. fő betétdaláért, az 1985-ös Burning Heart-ért is. Ezt már a második énekesükkel, a David Bicklert váltó Jimi Jamisonnal vették fel, és a slágerlista második helyéig jutottak vele.