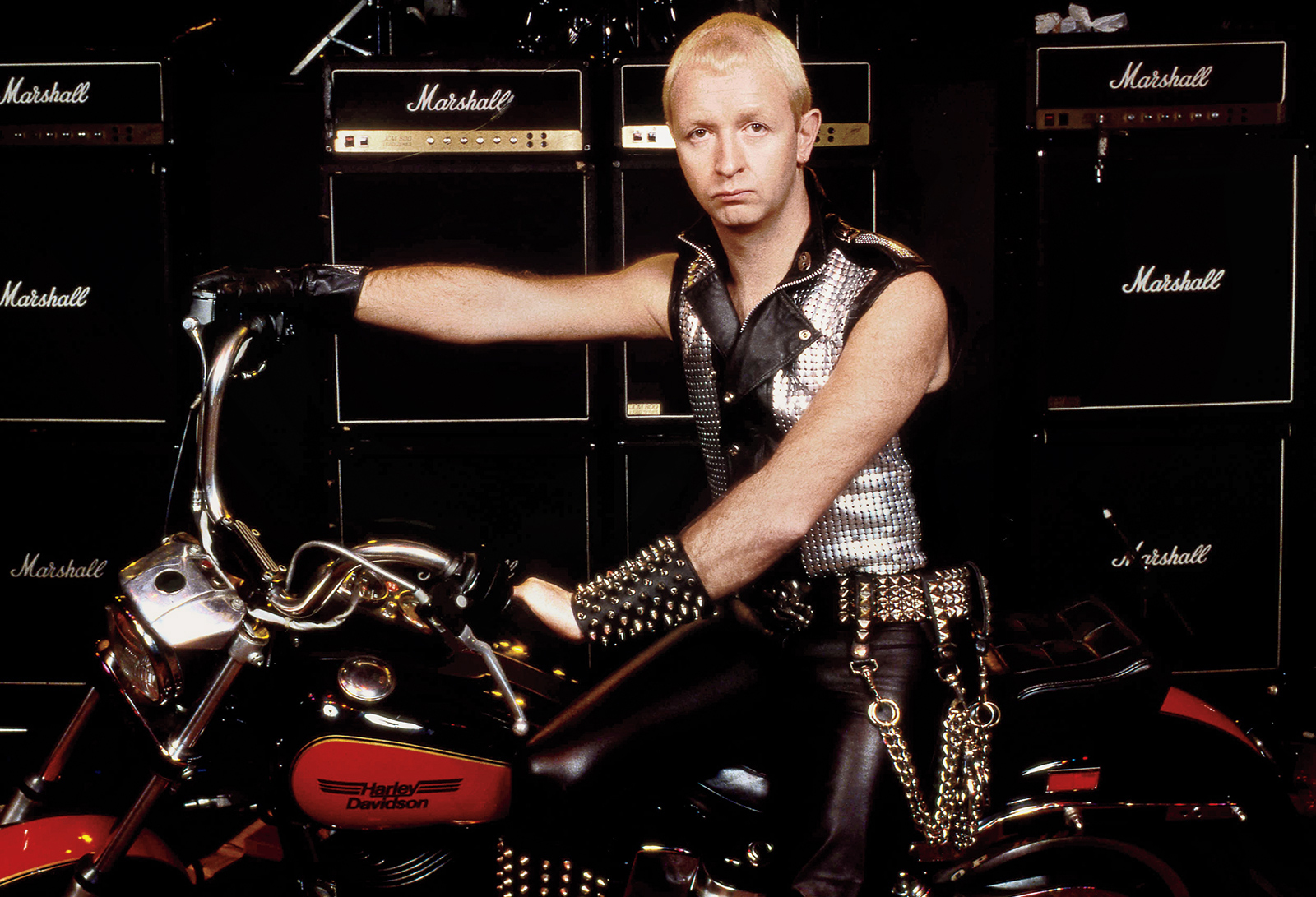 Rockzene és motorozás… Olyan szoros köztük a kapcsolat, mint kenyér és vaj között. Az alábbi összeállításban retro motoros rockslágereket mutatok be nektek, amelyek még a legmegrögzöttebb otthonülőknek is meghozhatják a kedvét ahhoz, hogy egy "fémparipán" repesztve szabadnak és vadnak érezzék magukat.
Mariska Veres máig az egyetlen magyar nevű és származású énekesnő, akinek olyan sláger fűződik a nevéhez, amely listavezető lett az USA-ban. Ez a Venus, amit valószínűleg majdnem minden rádióhallgató ismer, azonban Mariska holland zenekara a megasikert eredményező dallal egyazon évben egy vérbeli motoros nótát is kiadott, amely elsőrangú óda a Pokol Angyalainak kedvenc járgányához.
A Pusztai Farkas készítette minden idők legismertebb motoros himnuszát, az 1968-as Born To Be Wild-ot, amelynek külön cikket szenteltem. Magyarországra viszont annak a híre már csak kevesekhez jutott el, hogy pár évvel később született egy másik motoros slágerük is, amelyben John Kay énekes-gitáros egész életen át tartó Harley-zésre invitálja kedvesét.
Montrose – Bad Motor Scooter (1973)
A később a Van Halent erősítő énekes-gitáros, Sammy Hagar által írt nóta a hetvenes évtized egyik fő motoros slágere. Hagar úr olyannyira a száguldás és a sebességhatár túllépésének megszállottja – Harley-vel és sportkocsikkal egyaránt −, hogy mára kisebb vagyont költött el a bírságainak kiegyenlítésére.
Meat Loaf – Bat Out Of Hell (1977)
A hangszálakrobata Fasírtot és komponistáját, Jim Steinmant dollármilliomossá tevő epikus és progresszív világsláger nem más, mint egy tragikus kimenetelű motorbaleset krónikája: egy szerelmesét magára hagyó ifjú renegát a járgánya alatt végzi, majd fantommotorosként süvít tovább a sztrádán. Az azonos című sikeralbum kultikussá lett borítóján az ominózus férfiú egyenesen a sírjából tör elő a motorján. A számban hallható motorzúgást Todd Rundgren gitáros-producer a hangszerével keltette, mégis megtévesztően élethű lett.
Motörhead – Iron Horse / Born To Lose (1977)
Mi sem természetesebb annál, hogy egy Motörhead nevű zenekar előbb-utóbb dalt ír a motorozásról. Lemmy a banda No Sleep 'til Hammersmith című legendás 1981-es koncertalbumán az akkori turnéjukon biztonsági őri feladatokat ellátó Hells Angels tagoknak ajánlja a vasparipákról és a motorukat asszonyként szerető komor törvényenkívüliekről írott dalt. Érdemes megjegyezni, hogy a Pokol Angyalai annyira tisztelték a bibircsókos rock and roll császárt, hogy maguk ajánlották fel neki a szolgálataikat.
Neil Young – Motorcycle Mama (1978)
A kanadai ikon és Nicolette Larson duettje jól példázza, hogy nem kell mindenféleképp a féktelen száguldásról dalolni, ha a motorozás ihlet meg minket: megközelíthetjük a témát úgy is, hogy a kedvesünkkel való nyugodt pöfögésről értekezünk.
A brit nehézfémet zenei világmárkává tevő Júdás-papok több dala is a motorozás örömeiről regél − elég, ha csak a hipergyors abroncségető Freewheel Burning-re vagy a Rob Halford Harley nyergében történő színpadra gördülését aláfestő Hell Bent For Leather-re gondolunk. A Desert Plains lazább, de az előbb felsoroltaknál nem kevésbé ütős dal, amelyben a sivatagon magányosan keresztülszáguldó motoros legény alig várja, hogy szerelme karjaiba omolhasson.
Saxon – Motorcycle Man (1983)
Sallangmentes cím, szöveg és metál a műfaj brit öregjeitől, amely a mai napig a koncertjeik nyitódala, a megállíthatatlanul robogó kockázatvállalók egyik himnusza.
Twisted Sister – Ride To Live, Live To Ride (1983)
Motoros glam metál alapvetés a műfaj egyik legnépszerűbb csapatától. Noha a dalt egy évvel a nagy áttörésük előtt rögzítették, később ez is közönségfavorit lett. Dee Snider, az együttes énekese gyakorló Harley-s, és minden évben jótékonysági motorosvonulást szervez egy szegényeket étkeztető Long Island-i alapítvány segítésére.
Bon Jovi – Wanted Dead Or Alive (1986)
Mielőtt végérvényesen a családbarát pop-rock éllovasaivá tették volna magukat, New Jersey büszkeségei olyan míves rockhimnuszokat is össze tudtak hozni, mint az alábbi slágerük, amely a motorokat acélparipáknak nevezi, a nyergükben ülő keményfiúkat pedig a modern idők cowboyainak.
L. A. Guns – Electric Gypsy (1988)
Los Angeles mocskos rockjának zászlóvivői fénykorukban egy valódi "bemotorozunk a porfészketekbe, és visszük a nőiteket" hangulatú macsó slágerrel rukkoltak elő.
Poison – Ride The Wind (1990)
A glam rock sokat cikizett és lányosnak titulált szépfiúinak egyik legnagyobb slágere ez a kellemesen AOR-os és korábbiaknál komolyabb hangvételt megütő motoros dal. Bret Michaels énekes egyszer akkorát esett a Harley-jével, hogy elvesztette a fogai többségét, így a Levél a halálsorról című 1998-as thrillerben (amelynek nem csupán főszereplője, de rendezője is) a protézise nélkül alakíthatott egy kivert fogsorú rabot.