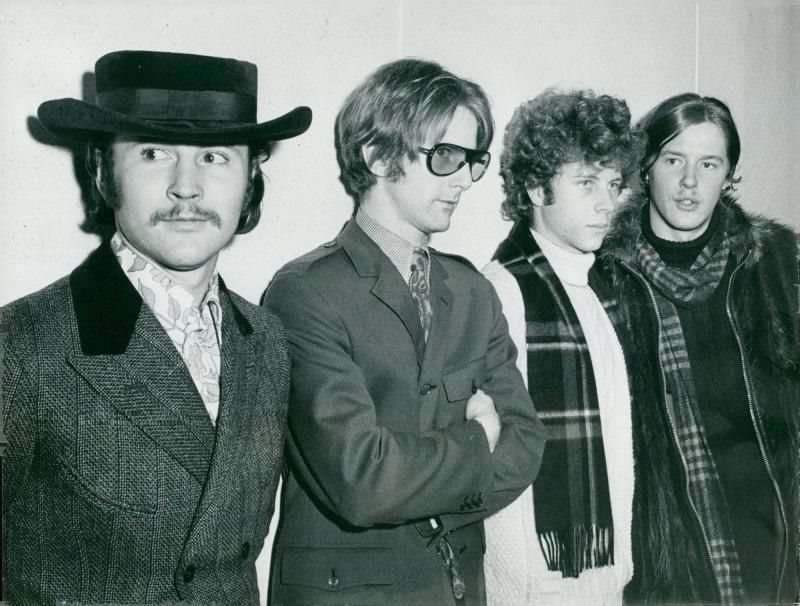 1966 szeptemberében került először adásba a kiadói fejesek által kreált popcsapat, a Monkees képzeletbeli kalandjairól szóló és magáról a zenekarról elnevezett tévésorozat, amely azonnal az USA "kertvárosi kedvencévé" vált családbarát hangvételével. Úgy tűnt, az "ártalmatlan amerikai Beatles" megteremtésének kísérlete sikerrel zárult (ám később kiderült, hogy a Monkees, bármekkora marketinget is kap, mégsem fogja megingatni a brit ikonok pozícióját). A hippi korszak pszichedelikus folk ellenkultúrájának éllovasait tömörítő Byrds 1967-ben rukkolt elő azzal a dallal, amelyet a Monkees körüli hírverés és a rocksztárság ironikus mivolta ihletett. Ezzel pedig megszületett a rocktörténelem első olyan slágere, amelyben egy bálványozott banda pályatársainak és saját magának is görbe tükröt tart.
A remek többszólamú vokálokat és szokatlan hangszeres megoldásokat előnyben részesítő alakulat So You Want To Be A Rock 'n' Roll Star című dala Roger McGuinn gitáros-énekes és Chris Hillman basszusgitáros-énekes közös szerzeménye: a benne rejlő kaliforniai pszichedelikus töltetnek a dél-afrikai trombitáskirály, Hugh Masekela játéka kölcsönöz kellően pikáns ízt. A szöveg szerint az egyszeri rocksztár úgy születik, hogy egy névtelen senki vesz magának egy gitárt, megtanul pár akkordot, szűk nadrágot hord, és szerez egy megbízható ügynököt. Ezt követően hamarosan sikoltozó és a látványától elaléló fiatal nők seregei előtt fogja produkálni magát a színpadon, és egy idő után a pénz elveszi a maradék eszét. Természetesen tipikus 1960-as évekbeli sikersztoriról van szó, a 21. században lényegesen nagyobb energiabefektetést igényel a rocksztár-gyártás. Mindenesetre a Byrds indította útjára azt popkulturális iróniahullámot, amelyre felkapaszkodva manapság már olyan, teljes mértékben a mainstream vonalat képviselő és még látszat-lázadói imázzsal sem rendelkező csapatok is kigúnyolhatják a rocksztárság műviségét, mint a Nickelback.
A Byrds dalát több híres előadó és banda is feldolgozta. A retro rock szerelmeseinek elsősorban az Elton John korai kísérőzenészeiből álló Hookfoot 1973-as verzióját, valamint Tom Petty-ék 1985-ös élő adaptációját ajánlom.