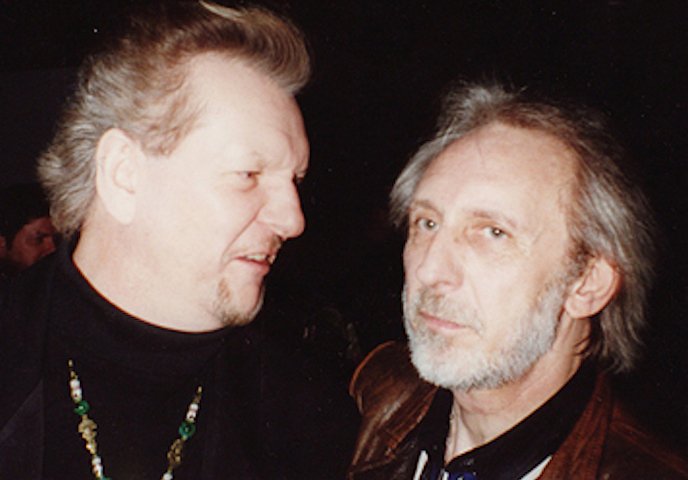 John Entwistle és Chris Squire… Forradalmasították a basszusgitározást, és mindketten június 27-én hunytak el (Entwistle 2002-ben, Squire 2015-ben). Kollégáik csak állati becenevükön emlegették őket: Entwistle-t Ökörnek (Ox) szólították, mivel csapattársai szerint nem csupán erősebb testfelépítésű volt náluk, de többet evett és ivott, mint ők hárman együttvéve. Squire pedig Halként (Fish) vonult be a köztudatba, ugyanis a koncertek végeztével mindig legalább egy órát töltött az öltöző zuhanyzójában a tus alatt, miközben az ajtó előtt a zenésztársai türelmetlenül vártak a sorukra. Ezúttal e két géniusztól ajánlok a figyelmetekbe egy-egy "kötelezőt".
John Entwistle – Dancing Master (1981)
A Who titkos fegyverének, a basszusgitár-virtuóz John Entwistle-nek (1944−2002) köszönhető a beat korszak legismertebb basszusfutama, amely a banda My Generation című 1965-ös világslágerében hallható. Az utána csatasorba álló legendás rock basszusgitárosok később szinte kivétel nélkül azt nyilatkozták, hogy Entwistle merész játéka − és ama tény, hogy tökig tekerte az erősítőjén a hangerőt − minden egyébnél nagyobb hatást gyakorolt rájuk. Entwistle két merőkanállal falta az életet: hatalmasakat bulizott a Who mókamester dobosával, Keith Moonnal, és bármikor versenyre kelt a zenekar szépfiú énekesével, Roger Daltreyval, ha csajozásról volt szó. Hedonista életmódja okozta a vesztét: a Who 2002-es Las Vegas-i koncertje után hunyt el szívrohamban a szállodai szobájában, némi kokain és egy sztriptíztáncos hölgy jelenlétében. Elementáris erejű játékát egy kevésbé ismert 1981-es szólódalával idézem meg, amelyben nem mással gitárpárbajozik, mint Joe Walsh-sal, az Eagles húrnyűvőjével. A Dancing Master húzós és táncparkettre invitáló funk rockja úgy gúnyolja ki fanyar brit zenészhumorral az ekkoriban fénykorát élő (mellesleg basszusközpontú) diszkózenét, hogy közben Entwistle a hangszerével minden e műfajban tevékenykedő pályatársának feladja a leckét.
Yes − Long Distance Runaround + The Fish (1973)
A prog rock műfajának a Rush Geddy Lee-je és a King Crimson Tony Levinje mellett egyértelműen a Yes Chris Squire-ja (1948−2015) a legfőbb basszusgitárosa. Squire John Entwistle és Jimi Hendrix játéka hallatán döntött úgy, hogy sosem fog a háttérben alapozva meghúzódni egy zenekarban, hanem a basszusgitárból szólógitárt csinál. Squire dalszerzőként is meghatározónak bizonyult a Yes szempontjából, megannyi "basszusriff" és kimunkált énektéma fűződik a nevéhez (gyerekkorában egy tekintélyes kórus tagja volt, és az itt szerzett tudását később a rock színtéren is kamatoztatta). Minden idők talán legmelodikusabb játékú basszusgitárosát (akinek a témái ugyanolyan fülbemászóak, mint a Yes-frontember Jon Anderson énekdallamai) a lazaság hús-vér szimbólumaként ismerték és tisztelték kollégái: a Genesis gitárfenoménje, Steve Hackett szerint általában bódító fűszag lengte körül. A leukémia elragadta közülünk, viszont megannyi zseniális tételt hagyott hátra. A Red Hot Chili Peppers tagjai által is rocktörténelmi mérföldkőnek tartott, Yessongs című koncertlemezen szerepel a saját becenevét viselő szólója, amely a csapata Long Distance Runaround című slágeréből bontakozik ki. Az igényes vájt fülűek garantáltan olyan jól érezhetik magukat tőle, mint Hal a vízben.