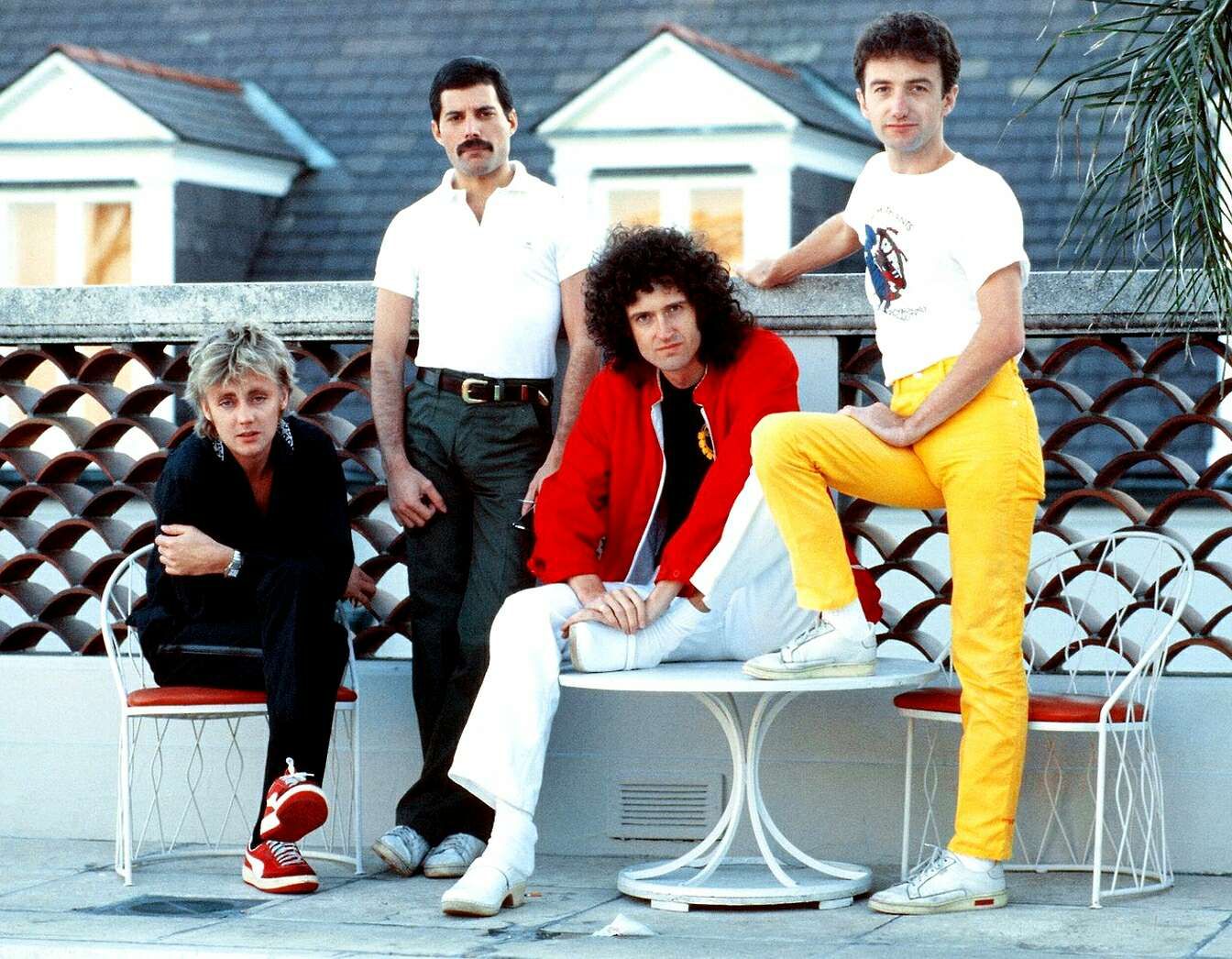 1980. június 30-án jelent meg a nyolcadik Queen-album, a The Game, amely boltokba kerülése után az angliai és amerikai toplisták élén végzett, és több mint 20 millió példányban kelt el világszerte. Az album a müncheni Musicland stúdióban készült 1979 júniusa és 1980 májusa között. A produceri teendőket Reinhold Mack látta el, aki korábban ezen a helyen olyan előadókkal dolgozott már együtt, mint például Elton John, David Bowie, a Led Zeppelin, vagy épp Iggy Pop.
Freddie Mercury számára egy igazi Paradicsom volt München, ahol pezsgő éjszaki élet és számos olyan bár várta, ahol nyugodtan vállalhatta önmagát. 1979 és 1985 között visszatérő vendég volt a városban, sőt egyesek szerint gyakorlatilag itt élt. Számos emblematikus Queen-dal született a városban, amelyhez az énekes féktelen party-időszaka is köthető. Hónapokig élt például a hírhedt és impozáns hotelben, a Stollberg Plázában is. A Bohemian Rhapsody sikere után Mercuryt Angliában igazi rocksztárként kezelték, és paparazzók figyelték minden lépését, miközben arra próbált ügyelni, hogy nehogy kitudódjon, hogy meleg. München ebből a szempontból ideális menedékhely volt számára, hiszen itt nem csak a színpadon lehetett önmaga, hanem a való életben is. Így hát természetes következménynek tekinthető, hogy végül a lemzkészítéshez is ezt a várost szemelte ki a Queen.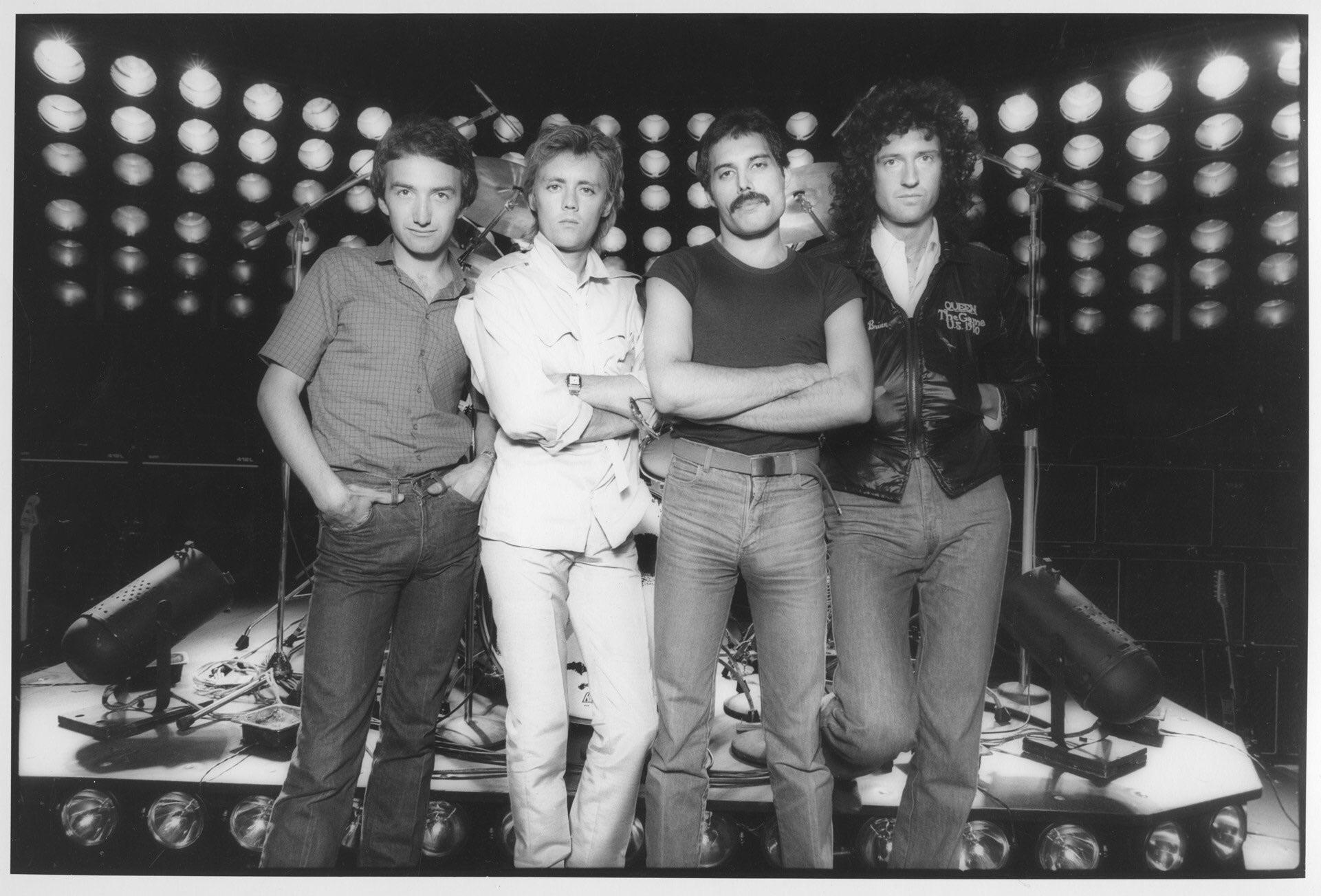 A Queen történetében ez volt az első lemez, amelyen szintetizátorhangzásokkal kísérletezett a zenekar, így a sound lényegesen különbözött attól, amit a rajongóik megszoktak tőlük. Roger Taylor dobos szűkszavúan csak úgy emlékezett vissza a stúdiómunkára, hogy "érdekes volt". A modern hangzás miatt a korábban megszokott gitárközpontúság kissé háttérbe szorult, de Brian May gitáros sem keserűséggel gondol vissza a lemez készítésére manapság, hanem úgy, mint egy izgalmas időszakra. 
Azonban nem csak az új hangszerek használata miatt lett rendhagyó a játékos dalcsokor: Az albumot beharangozó első kislemez, a Crazy Little Thing Called Love hét hónappal a The Game előtt jelent meg, és egyből a slágerlisták élén landolt. Az akusztikus, rockabilly-szerű dal érdekessége, hogy teljes egészében Freddie Mercury jegyzi, és Elvis Presley előtt tisztelgett vele. A városi legenda szerint a közvetlenül a stúdió szomszédságában álló Bayerischer Hof Hotelben született meg az alapötlet. Ez a patinás szálloda adott otthont Mercurynak a lemezfelvétel idején. A jellegzetes gitártémát az énekes egy akusztikus hathúros kipróbálása közben dobta be a többieknek, és a dal hat óra múlva már kész is volt. A gitárszólót Brian May egy Fender Telecasteren játszotta fel; ezt a hangszert egyébként kifejezetten utálta. További érdekesség, hogy ezt követően a Crazy Little Thing Called Love-ot a zenekar élőben is mindig Mercury akusztikus ritmusgitározásával adta elő.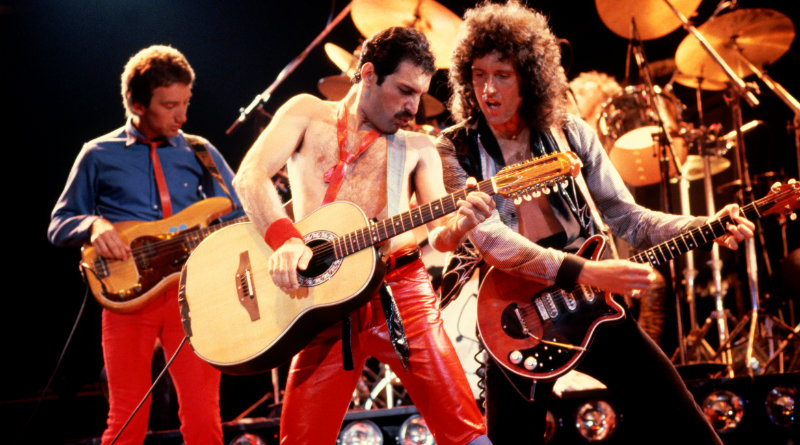 A lemez másik kislemezes sikerdala a manapság is Nr. 1. slágernek tekinthető, Another One Bites The Dust című John Deacon-szerzemény. Érdemes megemlíteni hogy a zenekar eredetileg nem is gondolta ezt a számot sikervárományos tételnek. A kislemezes és a klipmegjelenés kizárólag a Queen egyik óriási rajongójának, egy bizonyos Michael Jacksonnak a javaslatára történt meg. Jackónak jó volt a megérzése: a nóta óriásit tarolt a rádiós slágerek piacán, és a banda 1986-ig, az utolsó Mercury-s turnéig műsoron tartotta a funk rock ihletésű dalt.
Ez volt az utolsó, még Mercury életében megjelent Queen-album, amelyen a zenésztársai is szólóénekesi szerephez jutottak. A bakelites B-oldalt nyitó Rock It (Prime Jive) című nótát nem csak szerzőként jegyzi Roger Taylor dobos, hanem ő énekli a fő dallamot is (Mercury csak a bevezető részben és a bridge-ben volt "érdekelt"). A dal élőben is így szólalt meg, de csak a lemezmegjelenést követő turné észak- és dél-amerikai, valamint japán állomásain adták elő, a többi helyen már nem szerepelt a repertoárban. A balaldisztikus és Paul McCartney-hatású Sail Away Sweet Sister Brian May szerzeménye, ő is énekli, viszont ezt a dalt a Queen sosem játszotta élőben (1992-ben a Guns N' Roses önállóan, 1998-ban pedig May-jel kiegészülve adta elő.)
A Dragon Attack napjainkban nem tartozik a legismertebb Queen-dalok közé, a rajongói kemény mag azonban imádja e hard rockos nótát. Brian May fantasy ihletésű bivalyerős tétele 1985-ig rendszeresen szerepelt a zenekar koncert-setlistjén, John Deacon pedig azt nyilatkozta, hogy ez a kedvenc dala saját maguktól.
A Save Me-ben szinte minden hangszert (elektromos és akusztikus gitár, zongora és szintetizátor) Brian May szólaltatott meg. A dal 1982-ig képezte szerves részét a koncertrepertoárnak, ilyenkor a rövid szintetizátor-intermezzo kedvéért Brian Maynek felállítottak egy külön hangszert a színpadra. A Don't Try Suicide című, jazzes és öngyilkosságellenes Mercury-dal (az életigenlő énekes négy évvel később Keep Passing The Open Windows címmel írt még egyet) érdekessége, hogy a csapat a fogóssága ellenére sosem adta elő élőben. A Need Your Loving Tonight John Deacon basszusgitáros könnyed és vidám szerzeménye, a Coming Soon pedig Mercury és Taylor vokálduójának lazulós produkciója. És persze nem szabad megfeledkezni az albumot nyitó Play The Game-ről sem, amely Mercury egyik legmívesebb tétele.
A 1980 június 30-án történt megjelenés után a csapat szinte azonnal nyakába vette a világot. Másfél év alatt (a lemez kiadásától 1981 novemberéig) több mint 70 monumentális koncertet adtak Kanadától Kanadáig (a turnényitás Vancouverben, a turnézárás pedig Montrealban zajlott). Ebben az időszakban minden kontinens majdnem minden nagyobb városának legnagyobb koncerthelyszínein mutatták be az új lemezt, nem ritkán 100 000 fő feletti nézőszámot produkálva. A turnénak Ázsia volt a legnagyobb vesztese: a zenekar itt csupán Tokióban lépett fel: ahol viszont öt (!) egymást követő estén (1981. február 12., 13., 16., 17., 18.) tették teltházassá a Felkelő Nap országának legendás koncertcsarnokát, a Budokant.
A lemez több dala is kiváló helyezést ért el a slágerlistákon (az Another One Bites The Dust és a Crazy Little Thing Called Love egyaránt első lett az USA-ban), az eladások pedig ugyancsak fantasztikusan alakultak. Nem csak a rajongók, de a kritikusok is jól fogadták az anyagot: még a mindig kötekedő Rolling Stone magazin is azt írta pozitív felütéssel hogy "jó a Queentől végre dalokat, és nem himnuszokat hallani". Az album Grammy- és American Music Awards jelölést is kapott, az Another One Bites The Dust pedig elnyerte Az Év Legjobb Kislemeze díjat.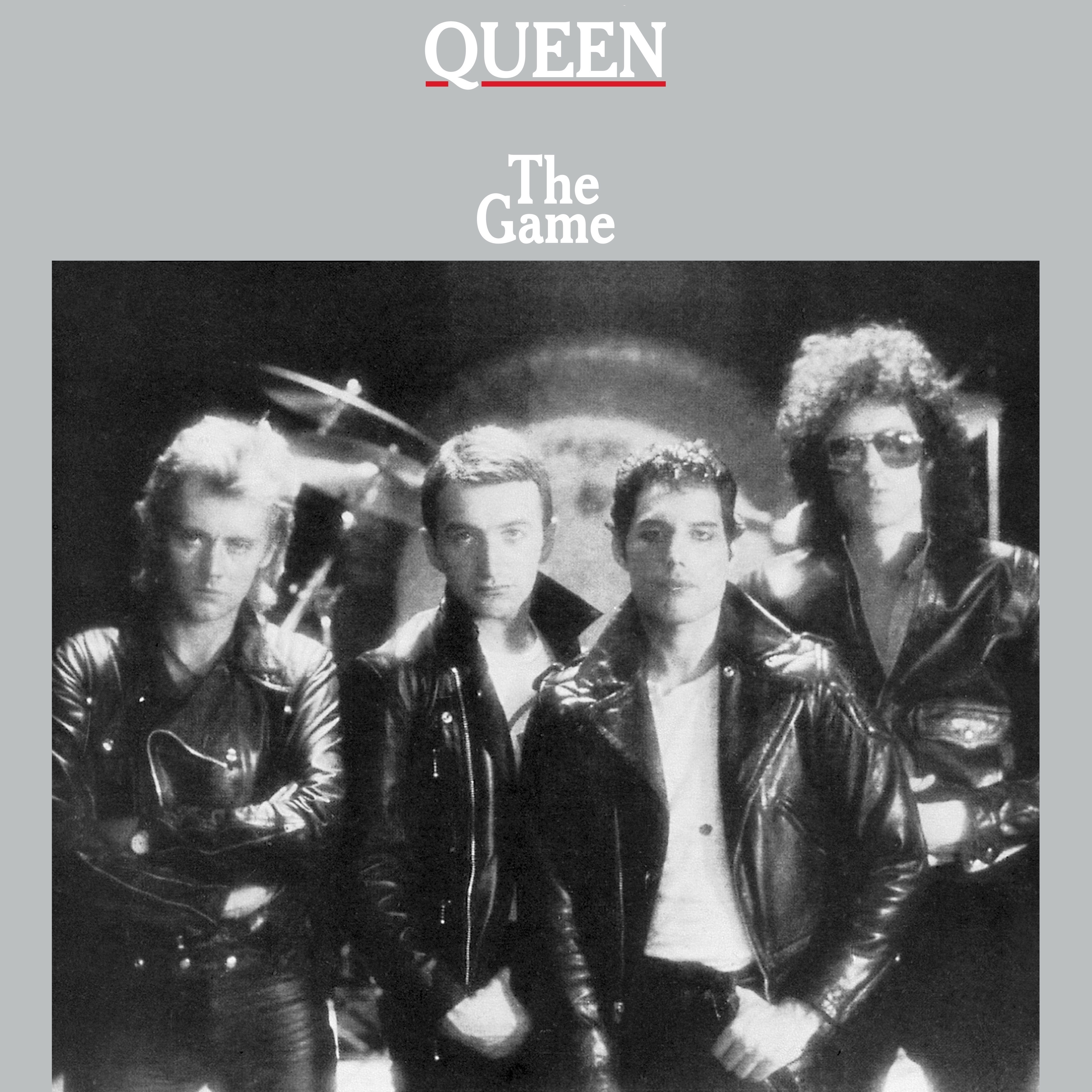 Hogy mennyire időtálló anyagról beszélünk, jól érzékelhető abból is, hogy napjainkban is szerepel a lemez a leggyakrabban streamelt '80-as évekbeli albumok listáján. A zenekar tagjainak kreativitása, termékenysége, és a The Game stílusbéli sokszínűsége ágyazott meg annak, hogy még ugyanabban az évben, 1980 decemberében a csapat egy komplett filmzenealbumot szállított le a Flash Gordon című sci-fi mozihoz. De ez már egy másik történet…