1970 egyik legnagyobb slágerének a Guess Who American Woman című listavezető dala bizonyult, amelyről a címe miatt sokan ma is azt hiszik az USA polgárai közül, hogy a honleányaik dicséretét zengő patrióta rocknóta, pedig mi sem állhatna távolabb a valóságtól. Egyrészt a Guess Who kanadai csapat, másrészt a szövegbéli nő Amerikát jelképezi, akiből elege van a sorok előadójának, ezért ráripakodik, hogy hagyja végre békén. A helyzetet ráadásul az épp ekkoriban zajló vietnami háborúra tett félreérthetetlen utalás súlyosbítja ("nem kellenek a harci gépeid és a gettóid sem"). Valószínűleg eleinte Nixon elnök stábja sem tudta megfelelően értelmezni a számot, ugyanis a Guess Who meghívást kapott a Fehér Házba 1970. július 17-ére. Az ország vezetőjének lánya, Tricia imádta az American Woman-t, és szerette volna, ha személyesen neki is előadja a csapat… Erre azonban végül mégsem kerülhetett sor.
A Guess Who tagjai az ekkoriban adott interjúikban igencsak hippi-pártian nyilatkoztak: Az American Woman szövegét is jegyző énekes-billentyűsük, Burton Cummings kijelentette, hogy nem csupán az amerikai kormány politikájával kapcsolatos nemtetszésüket fejezték ki a dalban, hanem az amerikai nőktől való viszolygásukat is, akik labdába sem rúghatnak Kanada szépei mellett. Randy Bachman gitáros (a Bachman−Turner Overdrive későbbi alapítója) pedig arról mesélt, hogy Kanada tele van a besorozás elől meglépett amerikai fiatalokkal, akik mind ott tolonganak a Guess Who koncertjein és követelik a dalt.
A hippik közül sokan meglepődtek, hogy a zenekar elfogadta a Fehér Házba szóló meghívást, azon meg valószínűleg még jobban, ami utána következett. Nem sokkal az ünnepélyes fellépés előtt a Guess Who hivatalos üzenetet kapott, amelyben a szervezők azt kérték tőlük, hogy legnagyobb slágerüket, az American Woman-t ne adják elő az elnöki család jelenlétében, mert úgymond "ízléstelen tett" lenne. Az ellenkultúra rokonszenvét élvező csapat tagjai olyannyira meghatódtak a korábban általuk is keményen kritizált Nixon rájuk irányuló figyelmétől, hogy bármiféle ellenvetés nélkül engedelmeskedtek a kérésnek álcázott parancsnak. Ez akár azt is eredményezhette volna, hogy a zenekar népszerűsége hipergyorsan a béka feneke alá zuhan, ám nem ez történt: 1971-re a hippi mozgalom kimúlt végelgyengülésben, a Guess Who pedig az immár ideológiamentes szórakozásra vágyó amerikai és kanadai rockerek körében is kedvenc maradt.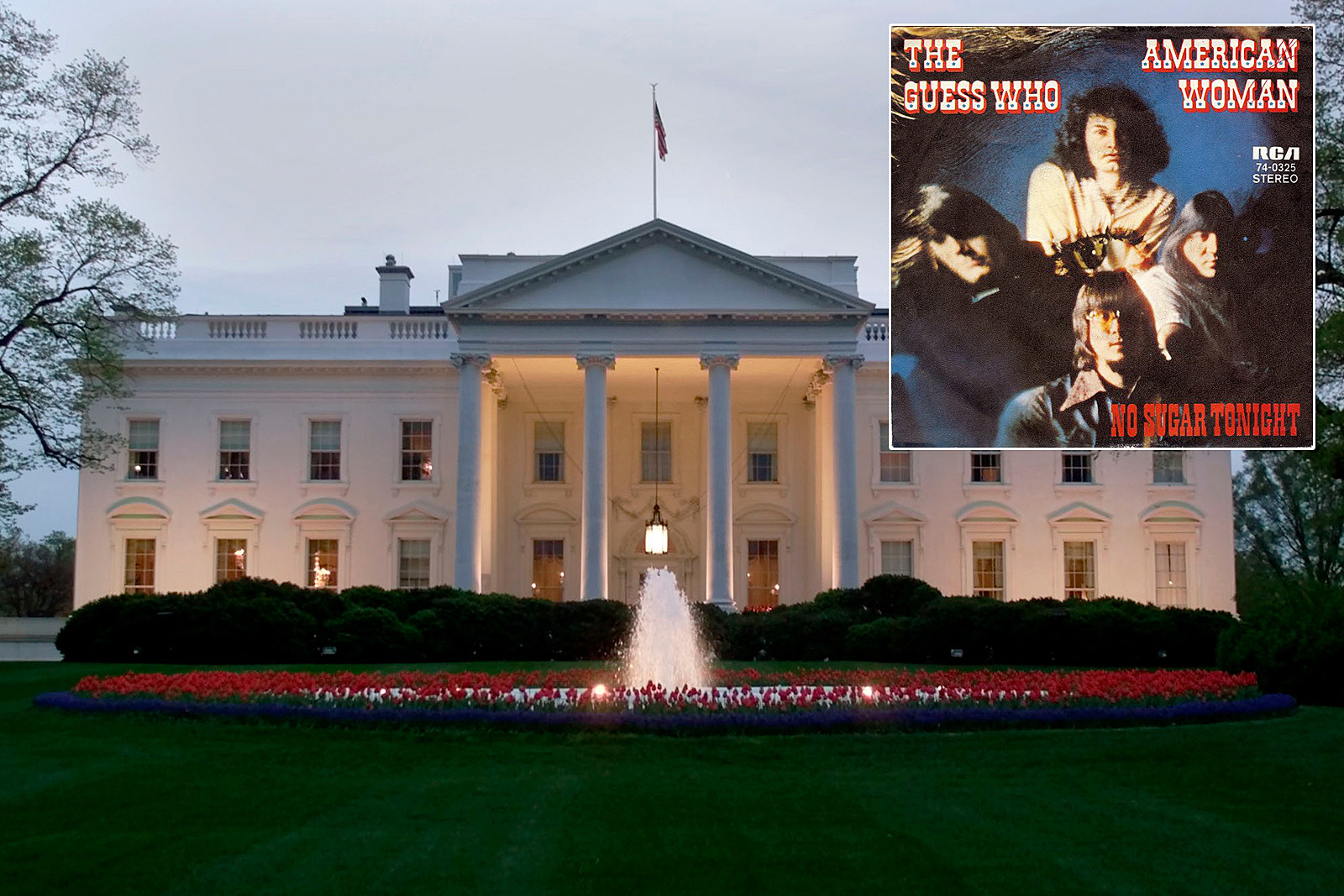 Garry Peterson dobos a 2014-ben megjelent Vinyl Dialogues: Stories Behind Memorable Albums Of The '70s As Told By The Artists című riportkönyvben önellentmondásosan emlékezett vissza az esetre:
Valaki a Fehér Ház bürokratái közül rájött, miről is szól a dal, és kérte, ne játsszuk el. Egyáltalán nem háborogtunk emiatt. Elsősorban szórakoztatni akartuk az embereket, nem pedig gondot okozni nekik: ha valakinek nem kell a legnagyobb slágerünk, akkor nem adjuk elő… Amúgy is kanadaiak vagyunk, és sosem tartoztunk azok közé, akik hordószónokként tiltakoztak a vietnami háború ellen.
Pár évvel korábban, a Recordnet-nek adott interjújában pedig így fogalmazott:
Nixon hozott néhány jó külpolitikai döntést is, de ezen kívül szinte semmit sem tudtunk róla akkoriban. Nem láthattuk előre a Watergate-botrányt sem, elvégre fiatalok voltunk, és nem nagyon érdeklődtünk a politika iránt.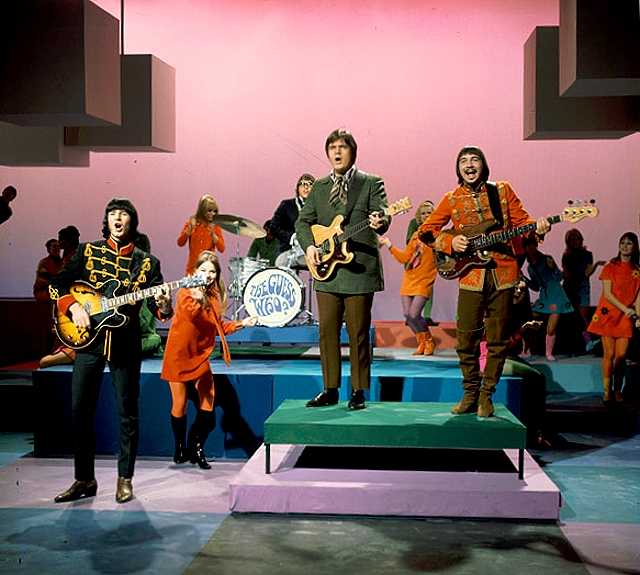 Greg Leskiw gitáros (akaratlanul) cáfolta Petersonnak a banda politikai tájékozatlanságáról szóló kijelentéseit:
Tudtuk, hogy a mi szubkultúránk Nixont gyűlöli a legjobban a világon, de nem akartuk visszautasítani a felkérést, mert a Fehér Házban zenélni hatalmas megtiszteltetésnek számít.
Mint arról korábbi cikkeimben beszámoltam, az egyébként könnyed pop-rockban utazó Turtlesnek volt mersze ellazulni és bekokainozni a Fehér Házban, Grace Slick, a Jefferson Airplane karakán énekesnője pedig azt tervezte, hogy bedrogozza a gyanútlan és utált elnököt, ám a meghívója ellenére sem sikerült bejutnia az építménybe. Hozzájuk képest a Guess Who bizony meglehetősen halvérű, sőt ijesztően simulékony "pálfordulók" brigádjának mondható. Ráadásul ezúttal nem ők drogoztak a fellépésük után, hanem az istenadta elit. Petersont idézem ismét:
A fogadáson az egyik szenátor lánya előhúzott a szoknyája zsebéből egy zacskó füvet, és ott, minden honatya és a feleségeik orra előtt elkezdett sodorni magának egy spanglit. Epekedve néztük, és átfutott az agyunkon, hogy kérünk tőle némi kóstolót. A menedzserünk persze olvasott a gondolatainkban, és rögtön elkezdett minket a kijárat felé tuszkolni: "Eszetekbe ne jusson! Ő bárhol megteheti, de ti nem!