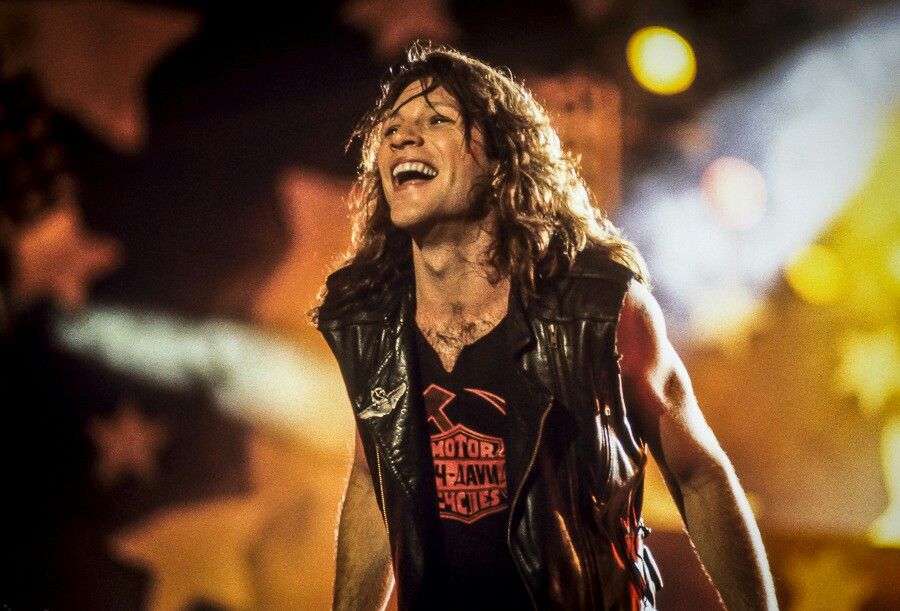 1990. augusztus 7-én jelent meg Jon Bon Jovi első szólóalbuma, a Blaze Of Glory, amelyet a szerző-előadó azonban mégsem tekint teljes értékű szólóanyagnak, ugyanis filmzenének készült: az ugyanebben az évben a mozikba került A vadnyugat fiai 2. (Young Guns 2.) kísérőzenéjét tartalmazza, amelynek minden egyes dala kapcsolódik a westernben előforduló karakterekhez és eseményekhez. "Ha igazi szólóalbum lenne, akkor a számok a saját gondolataimat és élményeimet tükröznék" – nyilatkozta később a világhírű és saját magáról elnevezett csapata nélkül készített első lemezéről Jon. Bármi is legyen az alkotó véleménye róla, kétségtelen, hogy igen igényes produkcióval állunk szemben, amely ráadásul sokkal jobban esik a rocker fülnek, mint a Bon Jovi bármelyik albuma az új évezredből.
Az, hogy a női szíveket a nyolcvanas évek második felében folyamatosan megdobogtató frontember filmezene-komponistaként is kipróbálhatta magát, A vadnyugat fiai 2. főszereplőjének, Emilio Esteveznek köszönhető, aki azzal hívta fel az énekest, hogy a zenekara Wanted Dead Or Alive című slágerét felhasználnák a készülő mozgóképes mű végefőcím-dalaként. Jon úgy érezte, a Bon Jovi hektikus turnéi és a motorozás által ihletett nóta nem passzolna egy vérbeli westernhez, ezért közölte Estevezzel, hogy inkább ír a kért dal helyett egy másikat külön a filmhez. Dalszerzés közben viszont olyannyira megszállta az ihlet, hogy végül egy komplett soundtrack-et tett le az asztalra. A film zenéjét eddigre már megírta Alan Silvestri, így a Jon által hipergyorsan összehozott számok közül csupán kettőnek (Blaze Of Glory, Billy Get Your Guns) jutott hely Estevezék alkotásában (mindkettő a végefőcím alatt szólal meg).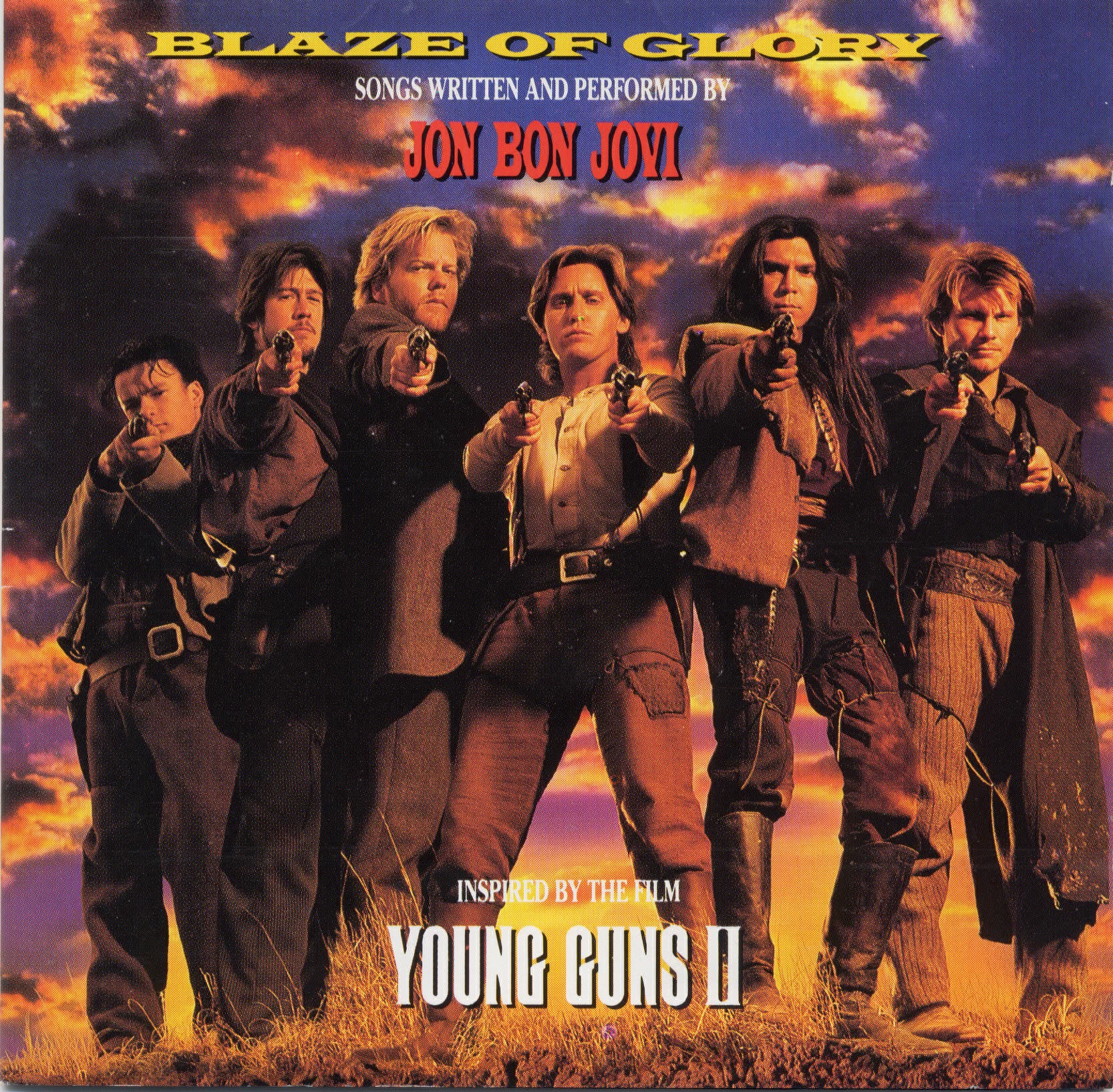 Az énekes illusztris muzsikusgárdával rögzítette az anyagot: Jeff Beck szólógitározik a lemez dalainak többségében (a Blaze Of Glory-ban is), Little Richard nem csak zongorázik, de duettet is énekel Jonnal a You Really Got Me Now-ban, Elton John a banális című, ám kitűnő power balladában, a Dyin' Ain't Much Of A Livin'-ben háttérvokálozik és veri a billentyűket, Aldo Nova kanadai gitáros-énekes (akinek Jon Bon Jovi ekkoriban igencsak egyengette a karrierjét) több hangszeren működik közre számos dalban, valamint ugyancsak háttérvokálozik. A lemezen felbukkan még a Tom Petty & The Heartbreakers billentyűse, Benmont Tench is, továbbá jó néhány Los Angeles-i top session zenész és a film egyik szereplője, Lou Diamond Phillips is, aki szintén a háttérvokálozásból vette ki a részét.
Ahogy az a folytatások esetében gyakran előfordul, A vadnyugat fiai 2. sem váltotta be a hozzá fűzött reményeket, és Billy, a kölyök (Estevez alakítja) ifjú, jóképű és persze gyorsan tüzelő revolverhősökből álló bandájának sablonos kalandjai másodszorra már nem hoztak annyi bevételt, mint első alkalommal. Jon Bon Jovi viszont bankot robbantott filmzenének írt, azonban végül csak részlegesen azzá vált albumával, a Blaze Of Glory-val. A címadó epikus Americana himnusz (amely annak ékes bizonyítéka, hogy az énekes a nyolcvanas évtized egyik legjobb hangjának birtokosa volt) listavezető lett az USA-ban, és a filmhez nem kapcsolódó történetű klipeket kapó Miracles és Dyin' Ain't Much Of A Livin' is közönségkedvenccé vált. A Blaze Of Glory album nem sokkal megjelenése után tripla platinalemez lett, a hivatalos adatok szerint több mint 8 millió példány talált belőle gazdára.
A Blaze Of Glory tökéletes western rock albumnak nevezhető, amely a slágerességre és a míves zenei megoldásokra gerjedőknek egyaránt kínál csemegéket: a már említetteken kívül olyanokat, mint a Santa Fe (Jonunk ebben nyújtja élete egyik legjobb énekesi teljesítményét), a Justice In The Barrel és a Never Say Die. Az albumot – noha csupán két dal hangzik el róla a filmben – Oscar-díjra jelölték, amelyet végül nem nyert el, egy Golden Globe- és egy Grammy-díjat viszont besöpörhetett. Akik arra kívánják emlékeztetni magukat, mekkora hangszálakrobata és mennyire hiteles rocker is volt Jon Bon Jovi, mielőtt teljesen leharcolt hanggal és középutas pop-rock/country slágerekkel lépett volna fel a világ stadionjaiban, azoknak a 7800° Fahrenheit, a Slippery When Wet, a New Jersey és a Keep The Faith albumok mellett a Blaze Of Glory-t is érdemes olykor elővenniük.
Ráadás: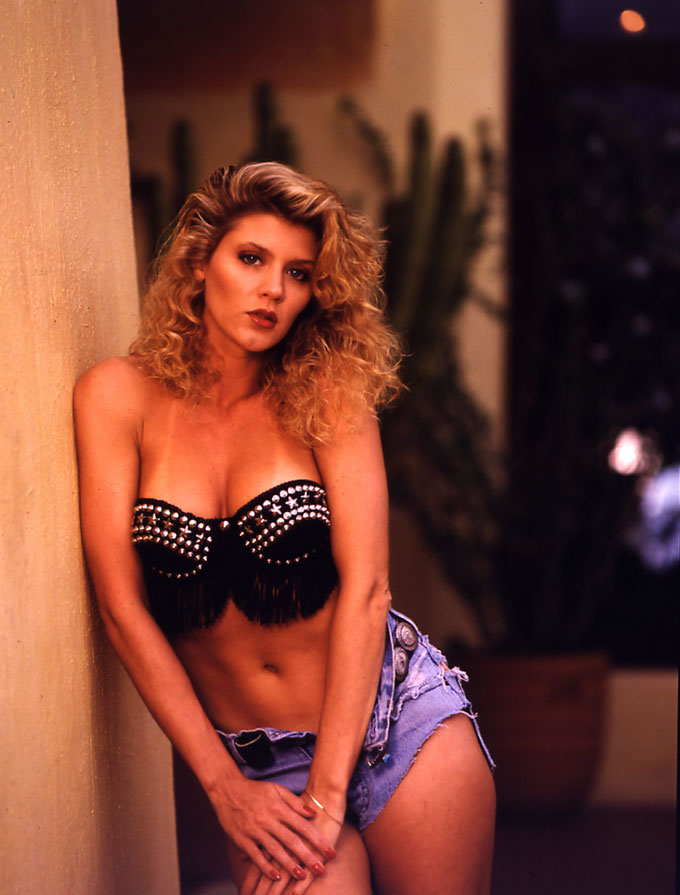 A vadnyugat fiai 2., Jon Bon Jovi hozzá írt zenéjével ellentétben, nem vívta ki magának a kultikus jelzőt, és manapság leginkább akkor kerül szóba, ha a nyolcvanas évek egyik vezető pornósztárja, Ginger Lynn felidézi a forgatás számára legemlékezetesebb pillanatait. Lynn ekkorra már abbahagyta a kamerák előtti szexelést, és hagyományos filmkarrierrel próbálkozott, így kapott meg egy kis szerepet A vadnyugat fiai 2-ben. Azonban felettébb unalmasnak tartotta a helyszíni munkát, ezért úgy döntött, sorra lefekszik minden főkolompossal a szereplőgárdából:
Christian Slatert odakötöztem az ágyhoz, de nem ezért tartott tőlem később, hanem azért, mert annyira jól éreztem magam vele, hogy körülbelül egy óráig vonaglottam az arcán, és ettől kicsit besokallt. Lou Diamond Phillipset akkoriban hagyta el a felesége, ráadásul egy nő kedvéért, úgyhogy megvigasztaltam szegényt egy kiadós hempergéssel. Amikor William Petersen megtudta, hogy a teljes főszereplő-gárda megfektetése a célom, a maga sallangmentes módján közölte a stáb által használt szálloda portásával, hogy mondja meg nekem, amikor legközelebb lát, hogy Petersen úr bármikor szívesen vár a szobájában. Ha épp nem szexeltünk vagy dolgoztunk, a srácokkal sztriptízbárokban múlattuk az időt. A legjobb ekkori élményem azonban nem a szereplőkhöz kötődik, hanem Charlie Sheenhez, aki a testvérét jött el meglátogatni a forgatásra. Charlie-val rögtön megtaláltuk a közös hangot, egy igazi szexmániákus volt. Két évig jártam vele, miután befejeződött ez a filmes munkám.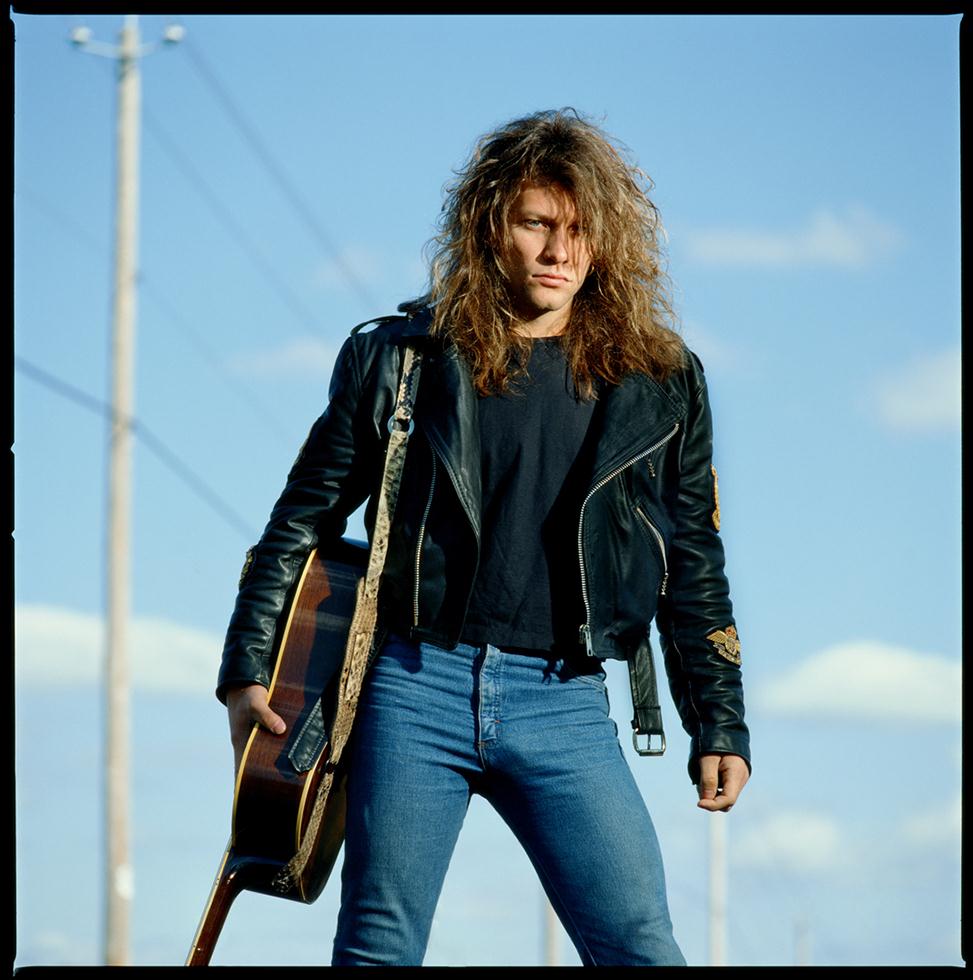 MÉG TÖBB ROCKMOZI!