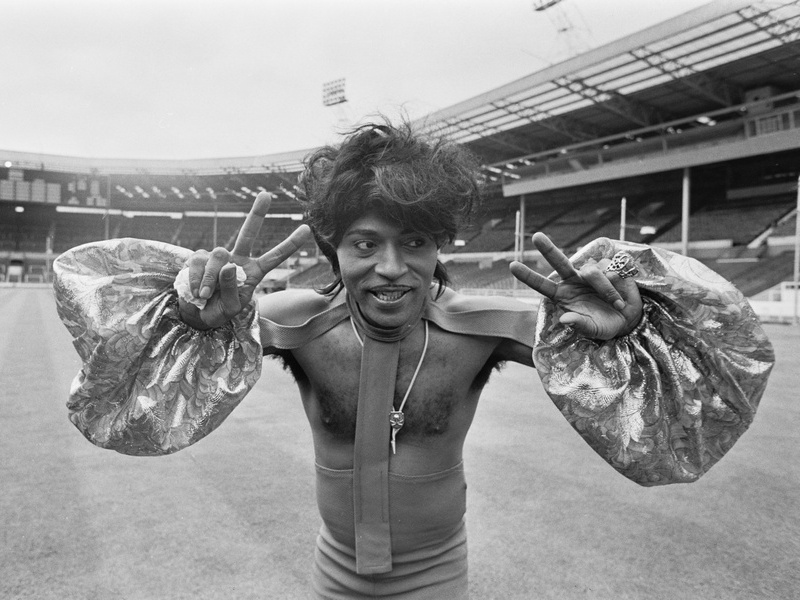 Catalina Caper, 1967… Kissé leharcolt kópia… Nem baj, fűzzük csak be a vetítőgépbe, és tekintsük meg! A történet? Ellopnak egy ókori kínai pergamentekercset egy Los Angeles-i múzeumból… A tolvaj ugyanazon a jachton érkezik Catalina festői szigetére, mint leendő lebuktatója, a tinédzser Don Pringle. A játékidő tetemes részét a hajón és a tengerparton zajló bulizás teszi ki, de marad egy kevés a nyomozósdira is. Pringle és haverjai végül visszaszerzik a kínai relikviát, a tolvaj pedig elnyeri méltó büntetését… Úgyhogy folytatódhat a buli!... A felszínes hedonizmus retro poklában csupán két és fél percre sejlik fel a megváltás lehetősége: a rock and roll prédikátora, Little Richard tiszteletét teszi a filmvásznon, és megint hatalmasat énekel.
Az 1960-as évek elején a nyári örömökről és csinos nőkről daloló Beach Boys lábai előtt hevert az USA szinte minden poprajongója. Az említett zenekar befutása után a szörfözés és a tengerparti partizás egyik pillanatról a másikra annyira menő tevékenységnek kezdett minősülni, hogy azok a fiatalemberek, akik valóban szerettek volna úgy istenigazából becsajozni, kénytelenek voltak a lehető "legtengerpartibbnak" látszani. Dennis Dunaway, Alice Cooper bandájának basszusgitárosa így emlékezett vissza erre az időszakra Snakes! Guillotines! Electric Chairs! című önéletrajzi kötetében:
Annyira a szörfözésről és a tengerparti bulikról szólt az élet akkoriban, hogy esélyed sem volt a nőknél, ha nem parádéztál tengerparti szerelésben és nem lapult a kocsidban legalább egy szörfdeszka. Ezért aztán még a Texas közepén élő srácok is úgy festettek, mint a Beach Boys tagjai, az autóikat meg telepakolták szörfös cuccokkal, amelyeket sehol sem tudtak volna használni a környékükön. De mindez lényegtelen volt: csakis az számított, hogy úgy nézz ki és úgy viselkedj, mint egy igazi tengerparti Casanova.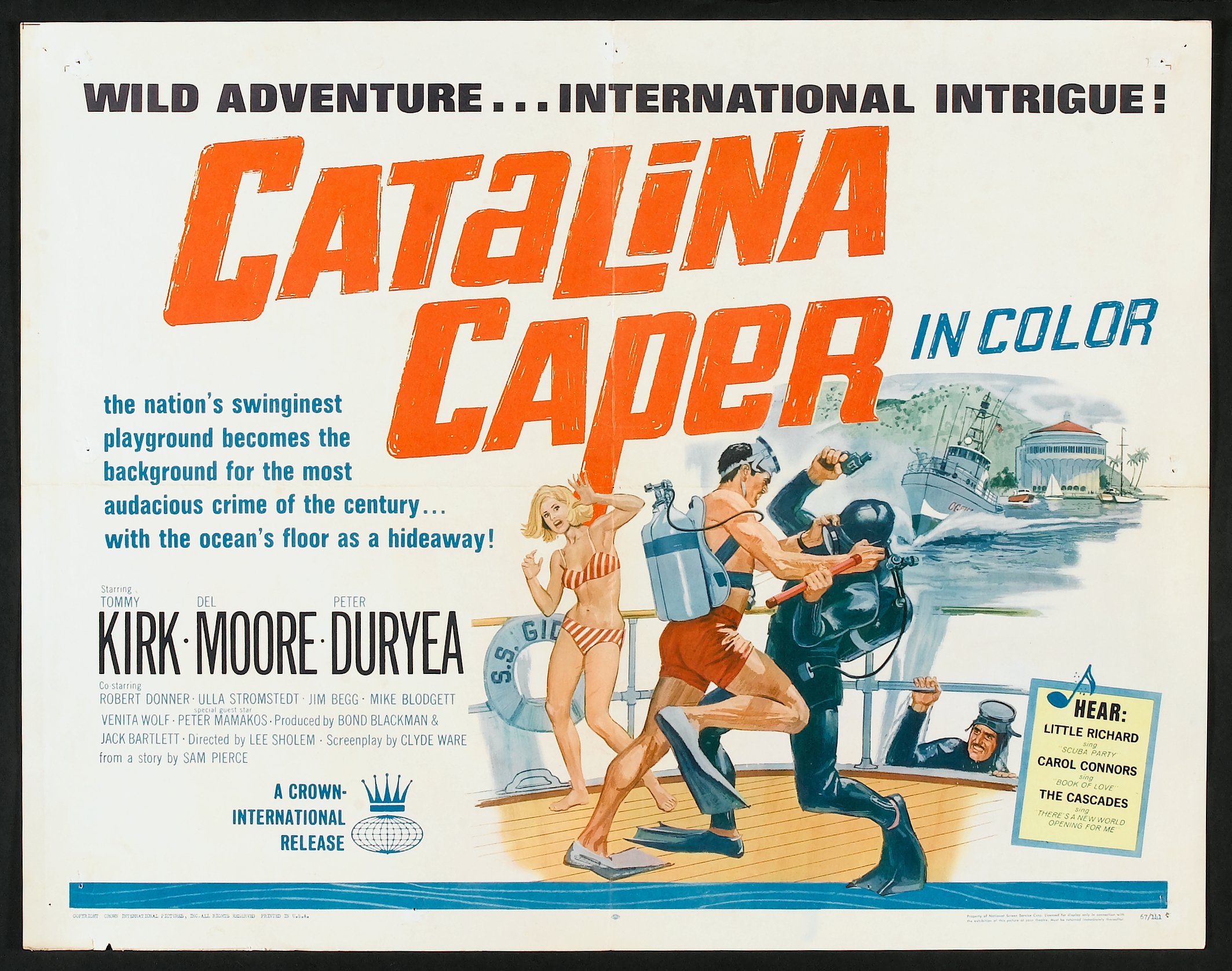 Természetesen a tengerparti partizók szubkultúráját Hollywood is felfedezte magának, és hamarosan futószalagon gyártotta a róluk szóló filmeket. Az úgynevezett beach party movie-k forgatókönyvei nevetségesen egyszerűek voltak; az igazi attrakciót nem a történetek szolgáltatták, hanem a filmekben felbukkanó zenekarok, énekesek, valamint a rendre táncra perdülő vonzó nők. Noha e filmekben egyetlen hölgy sem vált meg a fürdőruhájától, sőt semmiféle egészségkárosítás nem történt bennük (drogozásra egyáltalán nem, cigizésre és ivászatra pedig csak elvétve került sor), a reklámszlogenjeik olykor igencsak viccesre sikeredtek és sokkal merészebb tartalmat sugalltak a valóságosnál. A Muscle Beach Party című 1964-es klasszikust például így ajánlották a plakátok a nagyérdemű figyelmébe: "Amikor 10 ezer muszkli 5 ezer bikini körül sürgölődik, akkor nem nehéz kitalálni, mi lesz a vége mindennek."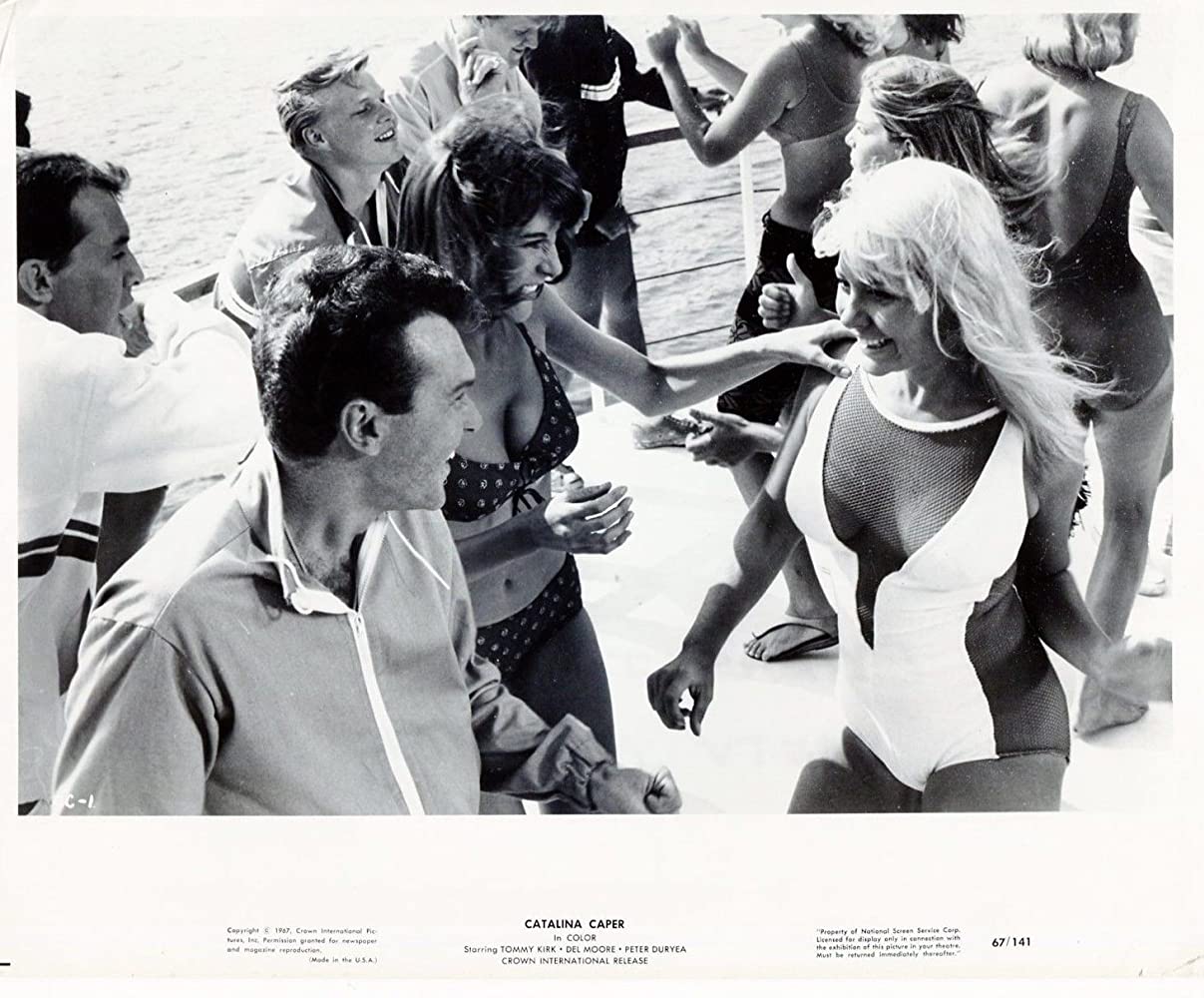 Az e művekben feltűnő rock- és popsztárok két kategóriába sorolhatók: karrierjük elején álló ifjú feltörekvők, akik nem sokkal később leigázták a világot (James Brown, Stevie Wonder, stb.) és kissé idősebb kollégáik, akiknek a hatvanas évekre megcsappant a népszerűségük, ezért bármilyen publicitásnak örültek (Fabian, Frankie Avalon, stb.). Bár Little Richard a rockzene egyik megteremtője, a Beach Boys és a Beatles letaszította a trónjáról, ezért biztos jól jött neki (kokóra) az a kis mellékes, amit a Catalina Caper-ben való szereplésével keresett. A Jerry Long által Richardnak írt nóta, a Scuba Party (és az elhangzása közben az ügyeletes go-go girl-ök által bemutatott szexi vonaglás) egyértelműen e sokadiknak számító beach party movie fénypontja. A Catalina Caper 1967-ben készült, így a műfaj "hattyúdalai" közé tartozik … Még ugyanebben az évben a szakadt öltözetű és tudatmódosító szerektől megmámorosodott hippik rekordgyorsasággal divatjamúlttá tették a spotos és jólfésült tengerparti partizókat és azok kedvenc muzsikáit.
MÉG TÖBB ROCKMOZI!