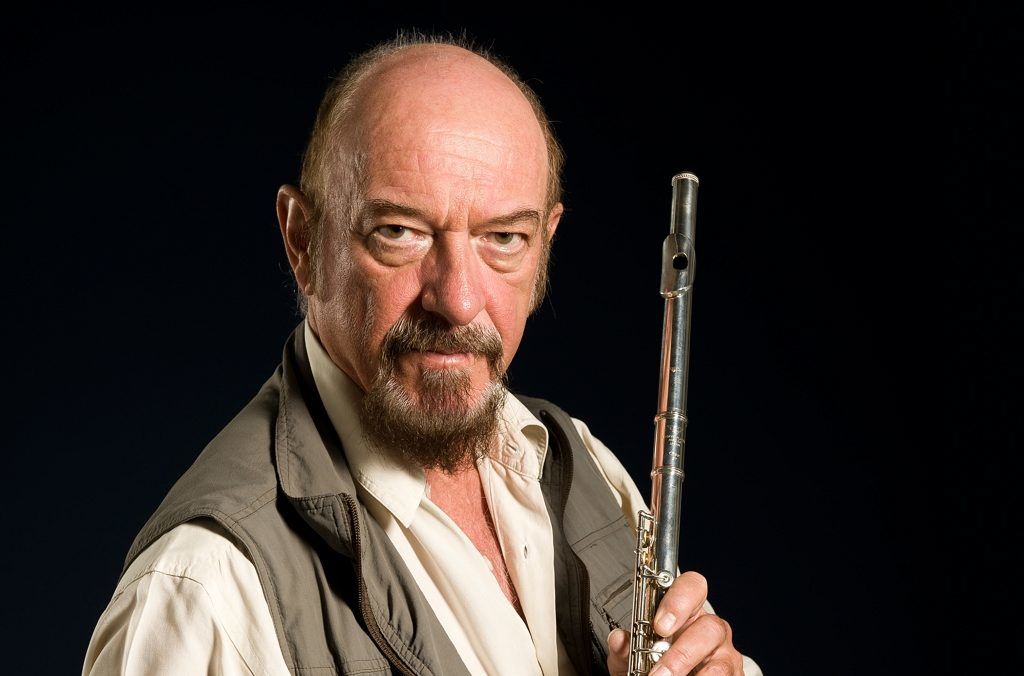 Prog rock és humor… Állítólag a kettő kizárja egymást. A műfajt sosem kedvelő fősodratú zenei szaksajtó a proggereket állandóan magukat túlságosan komolyan vevő, öncélú szólókban és komplex rockszimfóniákban tobzódó nagyképű alakoknak festette le, míg a gyakran valóban nevetségesen primitív zenét produkáló punkokat vagy a nőimitátor földönkívüliek módjára öltöző glam rockereket piedesztálra emelte. Idővel persze kiderült, hogy nem minden progger karót nyelt elitista, és az is, hogy rengeteg punk és glam rockernek van prog múltja, amelyet több-kevesebb sikerrel próbál takargatni. Az alábbi idézetválogatás a fanyar progger humor ékes bizonyítéka, és a brit Jethro Tull legendás fuvolista-énekesétől, Ian Andersontól származik (különféle interjúkból és a The Ballad Of Jethro Tull című könyvből fordítottam őket). Jó szórakozást és progban gazdag mindennapokat kívánok mindenkinek!
Az első általános iskolámból azért rúgtak ki, mert nem engedtem, hogy megpálcázzanak. Rengeteg különféle büntetést hajlandó vagyok elfogadni, pláne, ha jogosak, de azt soha, hogy egy, a fejében perverz gondolatokat forgató vén barom a fenekemet csapdossa.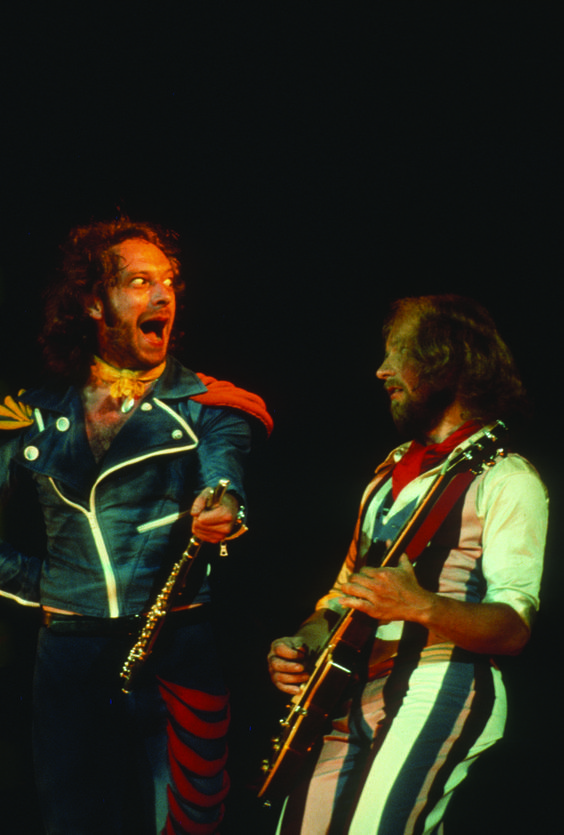 Először rendőr akartam lenni, jelentkeztem is a blackpooli kapitányságnál, de annyira csapnivaló tesztet produkáltam a felvételin, hogy esélyem sem volt bekerülni az állományba. Utána a helyi újságnál, az Evening Gazette-nél próbálkoztam, de még lótifutinak sem kellettem, nemhogy firkásznak. Ekkor határoztam el végleg, hogy inkább rocksztár leszek.
A gitár volt az első hangszerem, de igen hamar rájöttem, hogy sosem lesz belőlem következő Eric Clapton, meg a hangszer súlya is zavart. Eladtam hát a Fenderemet – amelyet egyébként a szintén pályakezdő Lemmytől vettem −, és kerestem magamnak egy olyan hangszert, ami könnyű, és szinte senki sem játszott rajta rockbandákban akkoriban. Ez volt a fuvola, amely biztosította, hogy ne kelljen óriási konkurenciával számolnom. Amikor először próbáltam hangot kicsalni belőle, nem sikerült, és dühösen félredobtam, utána pedig fél évig hozzá sem nyúltam. A helyzet egy barátomnak köszönhetően változott meg, aki felvilágosított: nem belefújni kell a fuvolába, hanem átfújni rajta. Ahogy felfogtam ennek a kijelentésnek a fontosságát, rögtön ment minden, mint a karikacsapás.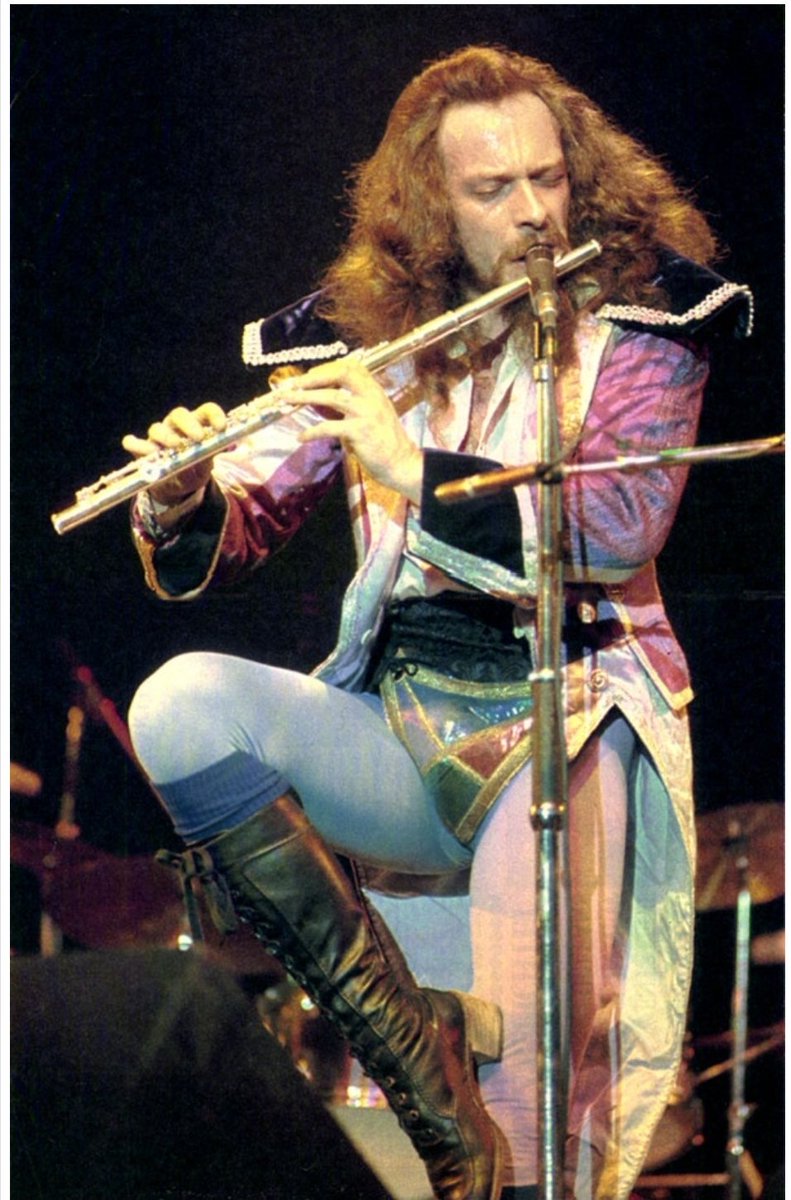 A jellegzetes színpadi pózom, a fél lábon állás spontán jött, nem intelligens tervezettség eredménye. A kritikusok sosem kedveltek minket, és az egyik azt találta mondani rólam, hogy úgy nézek ki, mint egy különösen ronda zenélő flamingó. Lehet, meg kellett volna sértődnöm, de kénytelen vagyok egyetérteni az illetővel.
Az 1971-es Aqualung az egyik leghíresebb albumunk, és a borítóján látható visszataszító és kifejezetten gonosz tekintetű hajléktalant rólam mintázta a festmény készítője, Burton Silverman. Terry Ellis, a menedzserük ragaszkodott hozzá, hogy engem ábrázoljon a kép, mert úgy vélte, így több fog fogyni az anyagból. Én viszont úgy gondoltam, hogy annyira ocsmány Silverman műve, hogy kész csoda lesz, ha akár egyetlen példány is gazdára talál majd a lemezből. Végül akkora sikert aratott (12 milliót adtunk el belőle eddig), hogy még ma sem kell félnem attól, hogy valaha is hasonlítani fogok a képen látható alteregómra. Kényelmes burzsoá életet élek, és cseppet sem szégyellem magam érte. A punk térnyerése közepette Johnny Rotten − a Sex Pistols énekese − egy óvatlan pillanatában azt nyilatkozta, hogy az Aqualung az egyik kedvenc albuma, amiért aztán hatalmas fejmosást kapott a majdnem minden egyes szavát a szájába adó menedzserétől, Malcolm McLarentől. Micsoda imidzsrombolás, hogy egy punk pont azt a fajta zenét favorizálja, ami ellen állítólag lázad! Roppantul szórakoztatott, amikor tudomást szereztem róla.
A progresszív rock védjegyévé a konceptalbumok váltak, én viszont mindig nevetségesnek találtam őket. Úgyhogy írtam egy konceptalbum-paródiát Thick As A Brick címmel, amely egy olyan epikus költeményre épül, amelyet egy általam kitalált 8 éves gyerek írt. Színtiszta Monty Python-i humort alkalmaztam, és kíváncsi voltam, hányan fedezik fel, hogy viccelek (főleg a kritikusok közül). Természetesen szinte senkinek sem esett le a tantusz az album megjelenésekor, és a Thick As A Brick számít máig az egyik legnépszerűbb konceptalbumnak.
1998-ban lesifotósok kezdtek őgyelegni a házam körül, amit igen furcsának találtam, elvégre nem vagyok olyan érdekes, mint Ozzy Osbourne. Utánajártam, mi lehet az oka, és a következő választ kaptam: arra várnak, hogy lefényképezhessék, amint női ruhában flangálok odahaza, ugyanis állítólag travi vagyok és nemváltó operáció előtt állok. Ezen napokig röhögtem, és sorra tárcsáztam minden ismerősömet, hogy elújságoljam nekik, mekkora idiótákkal vagyok körülvéve. Még David Palmert is felhívtam, aki 1980-ig volt a Jethro Tull billentyűse. Hahotázva elmeséltem neki a sztorit, és a végén megkérdeztem: "Szerinted mi a frászért gondolnak rólam ilyeneket?" Szegény David ekkor szégyenkezve bevallotta, hogy ő bizony női ruhákban jár és nemváltásra készül, ám a kiszivárgott információ valahogy "félrement" a sajtó útvesztőiben, így váltam "gyanúsítottá". Sosem hittem volna Davidről, hogy valaha nő lesz belőle: mindig nagyon férfiasan viselkedett, folyton pipa lógott a szája tövéből, egy igazi angol úr volt. De a felesége halála után úgy döntött, hölgyként folytatja.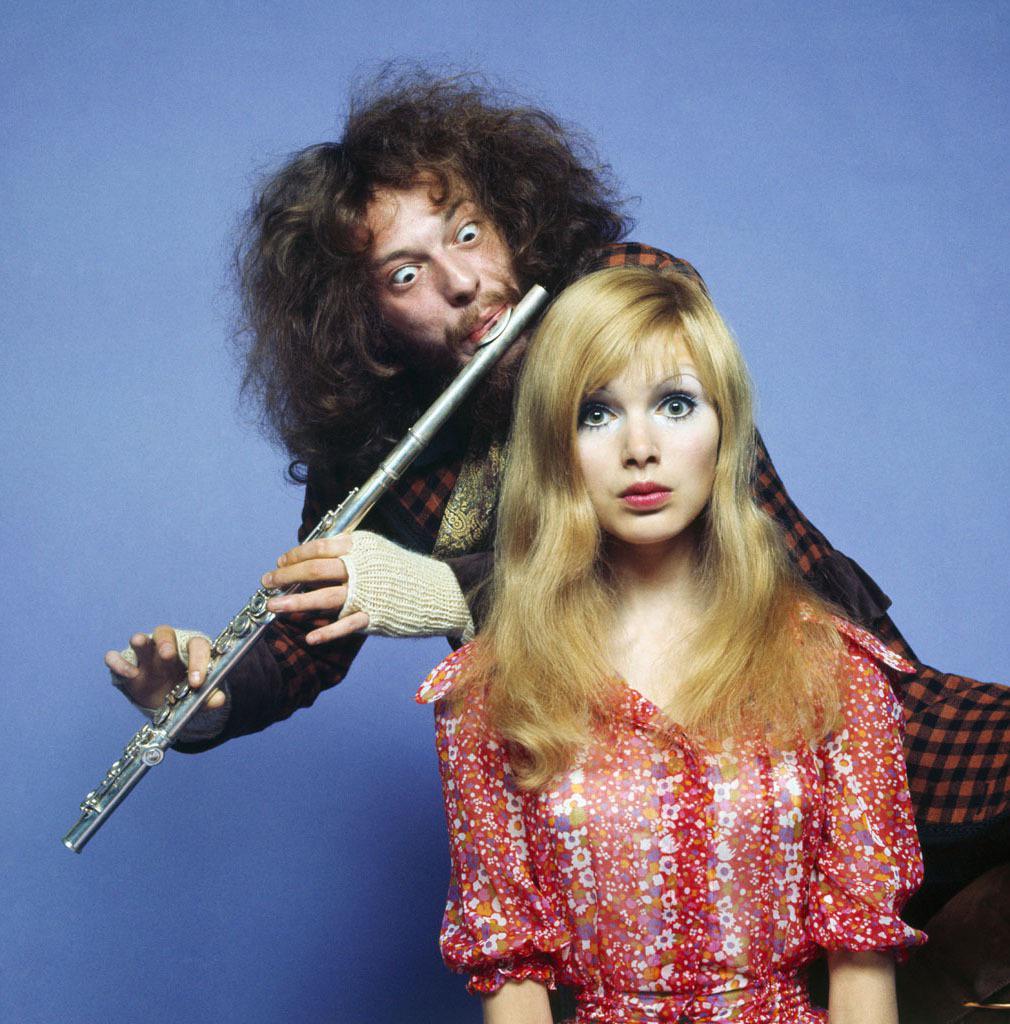 MÉG TÖBB PROG ROCK!