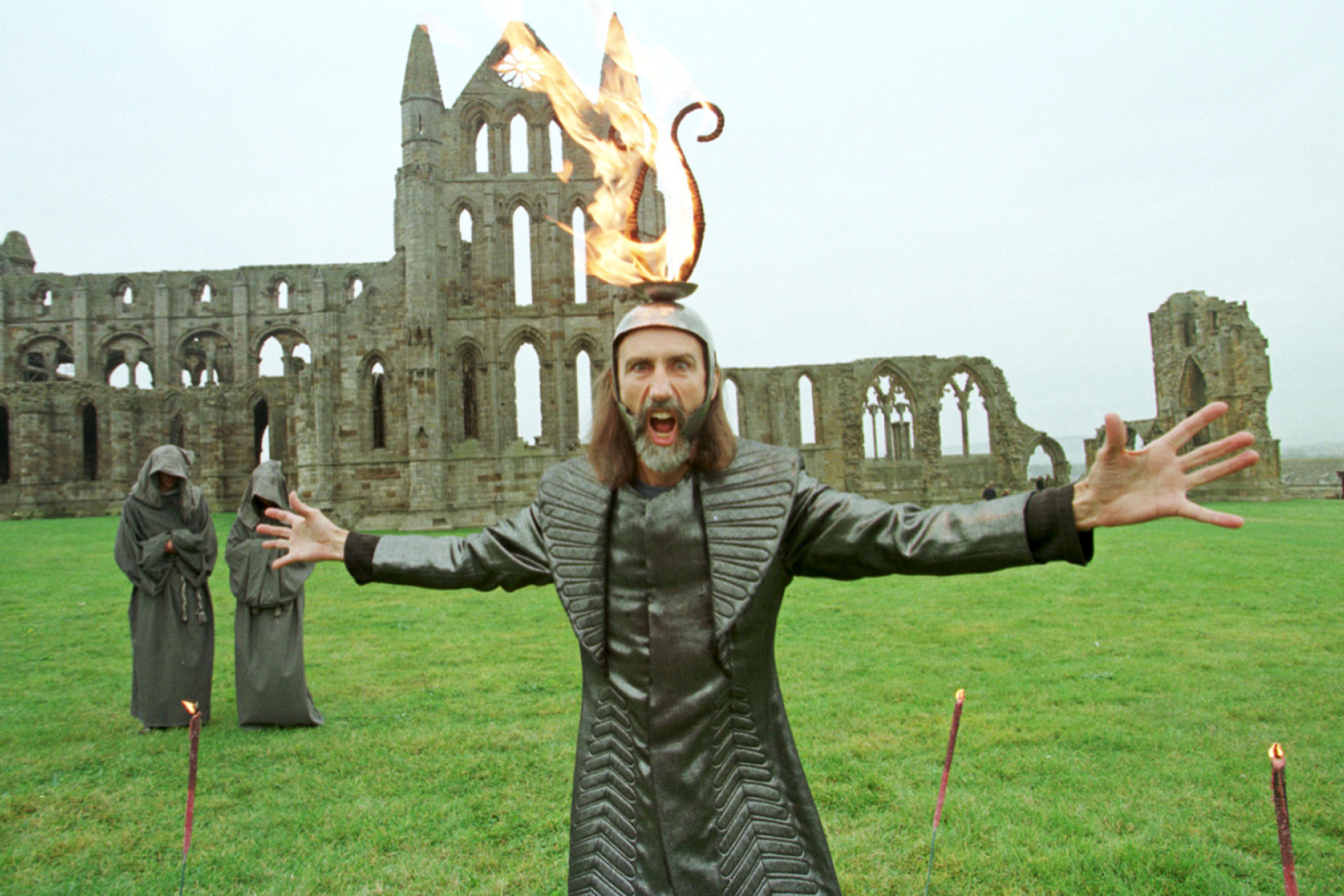 Arthur Brown a II. világháború által megtépázott Egyesült Királyságban nőtt fel, és meghatározó gyerekkori élményei közé tartoztak azok a beszélgetések, amelyeket a németek által porig bombázott házak egykori lakóival folytatott: szinte mindannyiukat életre szólóan traumatizálták az események, és rémálmaikban rendre tűzből kellett kimenekülniük. Brown egyetemistává érve jogi és filozófiai tanulmányokat folytatott, de a tüzes történetek nem hagyták nyugodni, és érezte, hogy egyszer még dalban kell megörökítenie a rá gyakorolt hatásukat. A hatvanas évek közepén kötelezte el magát véglegesen az énekesi pálya mellett, és 1966-ban Párizsba utazott művészi energiákkal feltöltekezni, ahol két dalt rögzített zenészbarátaival Roger Vadim A játéknak vége című filmjéhez, amely a neves naturalista író, Émile Zola A hajsza című regényéből készült Jane Fonda és Michel Piccoli főszereplésével. 1967-ben Brown hazatért, majd Vincent Crane billentyűssel megírta és felvette azt a dalt, amely képletesen szólva "lángba borította" az európai és az amerikai slágerlistákat a hippi mozgalom csúcsévében.
A Fire-rel Brown állítása szerint erőt akar adni mindazoknak, akik feldolgozatlan traumáktól szenvednek. A dal előadója pszichedelikus utazást tesz a pszichéje mélyére, ahol szembeszáll belső démonaival, majd találkozik a Pokoltűz Istenével, akinek révén megvilágosodásban lesz része, amely után gyökeres fordulatot vesz az élete. A dal azonban nem a korabeli hippi révülésekhez passzoló szövegének, hanem Brown egyedi élő fellépéseink köszönheti a sikerét, amelyek során a Fire-t egy gonosz bohócéra emlékeztető sminkkel és nagy lánggal lobogó sisakkal énekelte. A speciális, külön a koncertekhez készített fejfedő igen hamar átforrósodott, így aztán a rocklegenda állítása szerint valóban minden egyes alkalommal megtapasztalta a pokol forróságát, amikor a tűzhimnuszát süvöltötte közönségének.
Brown több helyről is erős támogatást kapott, amelynek köszönhetően hipnotikus szerzeménye 1968-ban világszerte a slágerlisták élére ugrott. Az énekes és csapata gyakran fellépett Jimi Hendrixszel a gitáros befutása előtt és után. Brown és Hendrix összebarátkozott, és a Fire megjelenésekor a gitárfenomén (aki ugyanazzal a kiadóval írt alá szerződést, mint Brown) személyesen vitte el több nagy amerikai rádiónak kollégája kislemezét, majd azzal fenyegette meg a vonakodó műsorvezetőket, hogy jól megveri őket, ha nem teszik adásba a dalt. Brown a Top Of The Pops című híres brit tévéműsorban visszafogottan, de még így is figyelemfelkeltően prezentálta a nótát, és a szereplésével rocktörténelmet írt − másnap izzottak a rádiók telefonvonalai, a tinik mind a Fire-t követelték. A dal hazai terepen és Kanadában listavezető lett, az USA-ban pedig a második helyig jutott; csupán egy másik brit mestermű, a Beatles Hey Jude-ja tudta megakadályozni, hogy első legyen.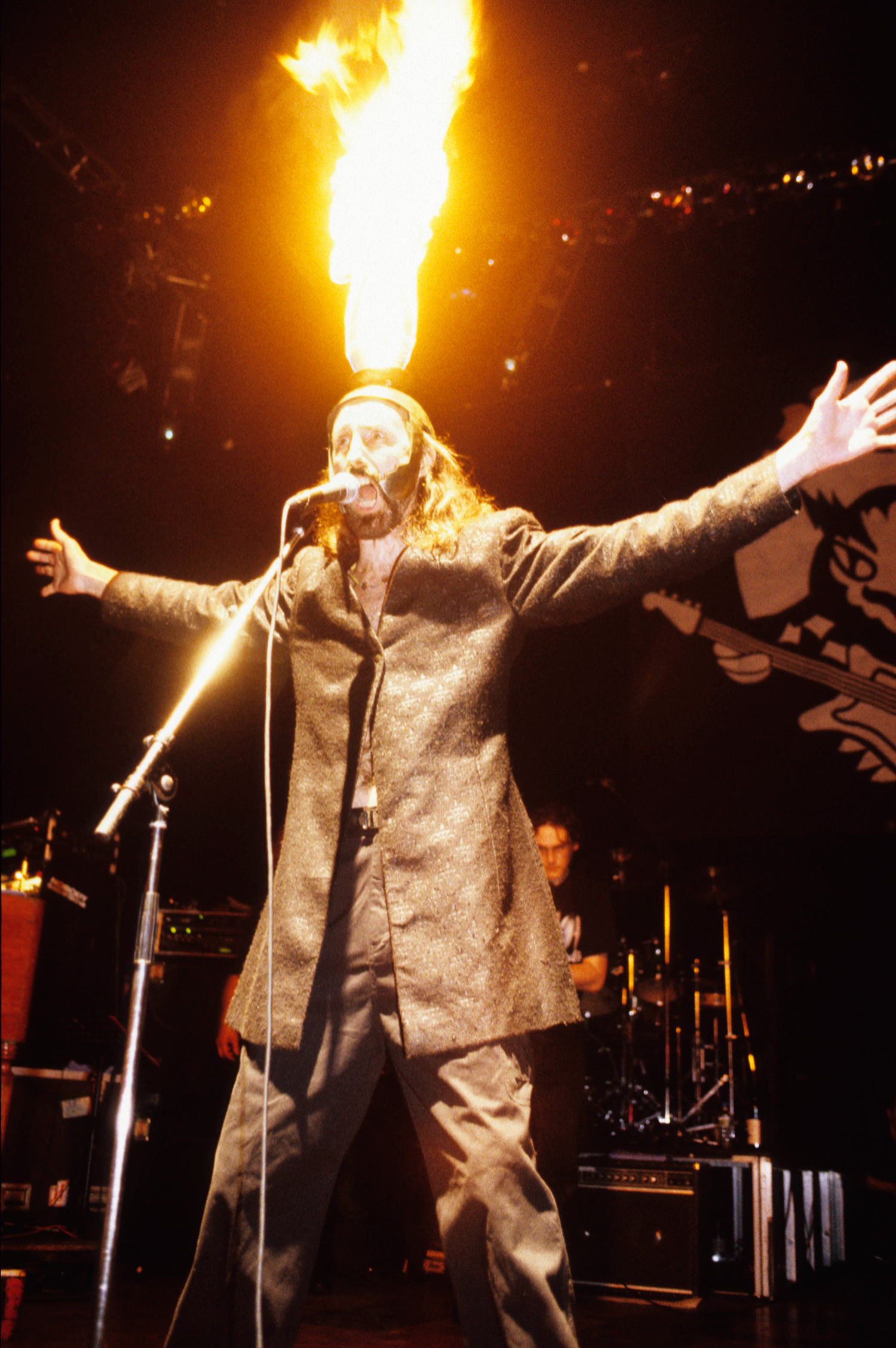 Brown és zenekara a Who gitárosának, Pete Townshendnek a produceri segédletével vette fel első albumát, amely természetesen a Fire-t is tartalmazta, azonban nem sokkal később Vincent Crane a túl sok LSD-zés miatt idegösszeomlást kapott és klinikai kezelésre szorult, Drachen Teaker dobos pedig ugyancsak a drogproblémái miatt "dőlt ki" a szerelése mögül. Bár Teaker helyét a roppant tehetséges Carl Palmer vette át − aki később az Emerson, Lake & Palmer tagjaként a legnagyobb dobosok közé emelkedett −, Crane pedig visszatért, Brown bandájának következő albumára (gyaníthatóan a tagok féktelen tudatmódosítási tevékenysége okán) a nagyközönség számára befogadhatatlan avantgárd zene került, ezért a kiadó inkább elállt a megjelentetésétől, és csak 1988-ban láthatott napvilágot afféle kuriózumként. A formáció feloszlott: Palmer és Crane megalapította a legendás Atomic Roostert, Brown pedig Kingdom Come névre hallgató új zenekarával kezdett dolgozni, de sosem ért el többé a Fire-éhez mérhető sikert.
Az immár 78 éves Arthur Brown munkakedve és őrültsége az eltelt évtizedek során szemernyit sem csökkent, napjainkban is aktív és ikonikus alakja a pszichedelikus zenei színtérnek. 4 (mások szerint 5) oktávos hangja és szirénaszerű sikolyai olyan énekesek kedvencévé és fő hatásává tették, mint az Iron Maiden Bruce Dickinsonja (Brown narrátorként bukkan fel Dickinson The Chemical Wedding című 1998-as szólóalbumán), a Judas Priest Rob Halfordja és King Diamond, ezért sokan őt tartják a klasszikus "sikítós" heavy metal énektechnika megteremtőjének. A színpadi megjelenése pedig Alice Cooper és a KISS tagjainak fantáziáját indította be, és nyugodtan kijelenthető, hogy nélküle ők sem találtak volna rá a sikerüket biztosító mágikus formulára. Érdemes megemlíteni, hogy a Prodigy 1992-es slágere, a Fire, Arthur Brown saját Fire-jének átemelt részletét tartalmazza.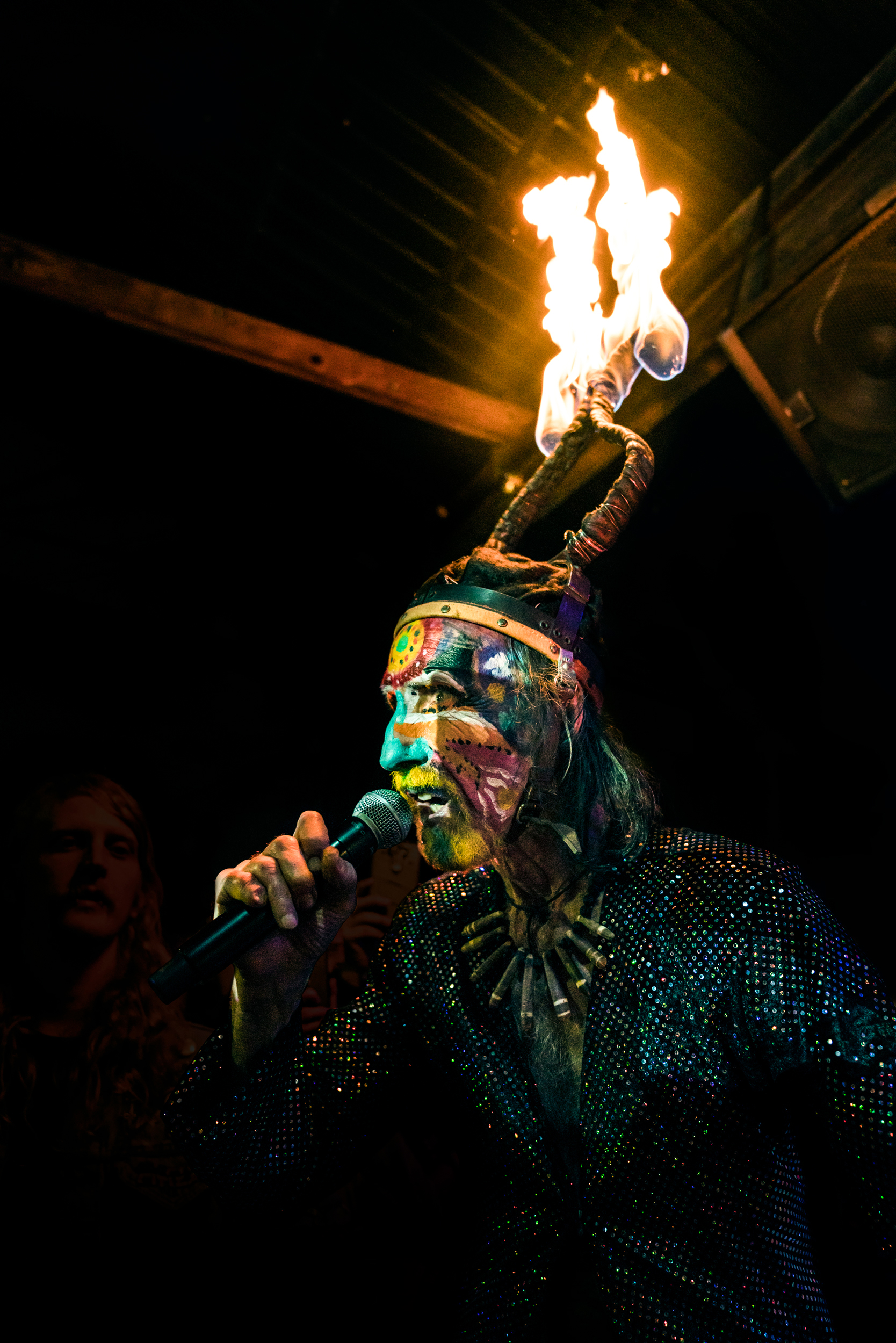 Brown koncertjein gyakran tényleg elszabadult a pokol: az 1970-es Palermói Popfesztiválon például az egy szál égő sisakjától eltekintve meztelenül adta elő a Fire-t, amiért rögtön letartóztatták a fellépése után, majd kiutasították Olaszországból. Természetesen "üzemi balesetekre" is sor került: Jimmy Ryan basszusgitárosra 1969-ben terjedt át a tűz Brown sisakjáról, amikor az énekes elhaladt mellette a színpadon, így aztán a koncerthelyszín talpraesett tűzoltójának kellett poroltóval megmentenie a rémült zenészt. Az énekes maga is tüzet fogott párszor: 1967-ben egy rajongója ráöntötte az első sorból a sörét, amikor meglátta, hogy Brown fejéről elkezd másfelé elkalandozni a tűz, 2007-ben pedig a rocksztár hátán indultak "felfedezőútra" a lángok, de szerencsére sem ő, sem más nem sérült meg.
Ráadás:
A Roger Vadim filmjében elhangzó Arthur Brown-dalok…
...és az Iron Maiden Bruce Dickinsonjának Arthur Brown-feldolgozása.